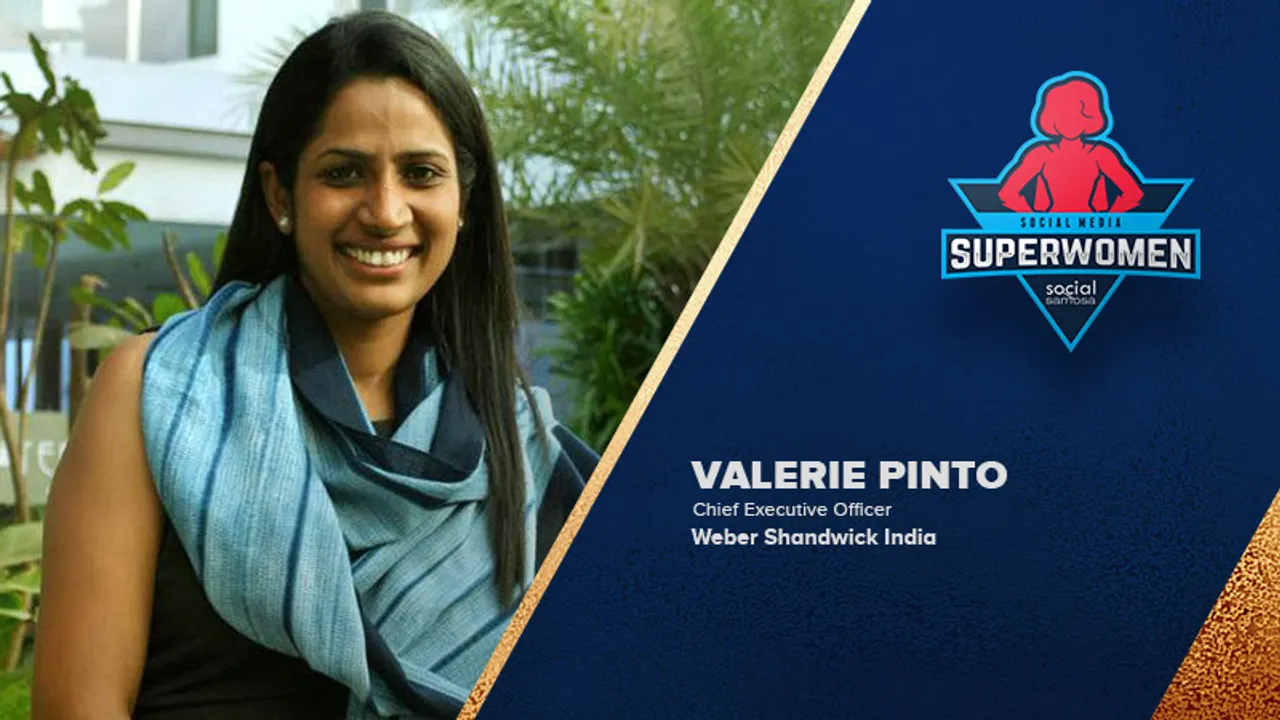 Valerie Pinto, Chief Executive Officer, Weber Shandwick India, shares what qualities helped her emerge as a Superwomen and the women-centric issues in the Media & Advertising field.
Valerie Pinto has over 18 years of experience in the field of communication anf PR. With an impressive stint with companies such as UTV and Perfect Relations she has also been bestowed with many accolades.
In this interview, she shares the experience and discusses her take on boardroom inequality.
How would you define a Superwoman in today's day and age?
Someone who is not afraid of being herself and goes after what she wants.
One quality that you think every superwoman has and that helped you win Social Samosa Superwomen…
The ability to multitask. Juggling several things at a time and doing a great job at each, requires skill, focus, and experience.
How successful have women been in shattering the glass ceiling in the Media & Advertising field? Does the 'boardroom inequality' phrase still stand true?
Women are shattering the glass ceiling in all fields and not just in media and advertising, and the world is more accepting of this today. However, while there are many inspiring women who are successfully driving large organizations, many female professionals still have to constantly fight gender stereotypes.
What are the key changes this industry needs in order to make workplaces gender-neutral, safe, and nurturing?
We need to change our mindset. Nothing changes until we accept the need for a more gender-neutral environment.
Have a framework in place that encourages a safe and equality driven working environment at the office. Conduct awareness workshops, reinforce people's policies and inform employees about the rights they have. This will encourage healthy conversation around the subject.
One Superpower you wish you had?
I wish I could fly. This would make traveling to all our offices easier.
The 'Superwomen' you diligently follow and who inspired you…
Without a doubt, my mother. She made me who I am today.
One tip to women out there attempting to scale heights…
Don't be afraid to stray from the ordinary, choose to look at the positive in each situation, and, just go for it!