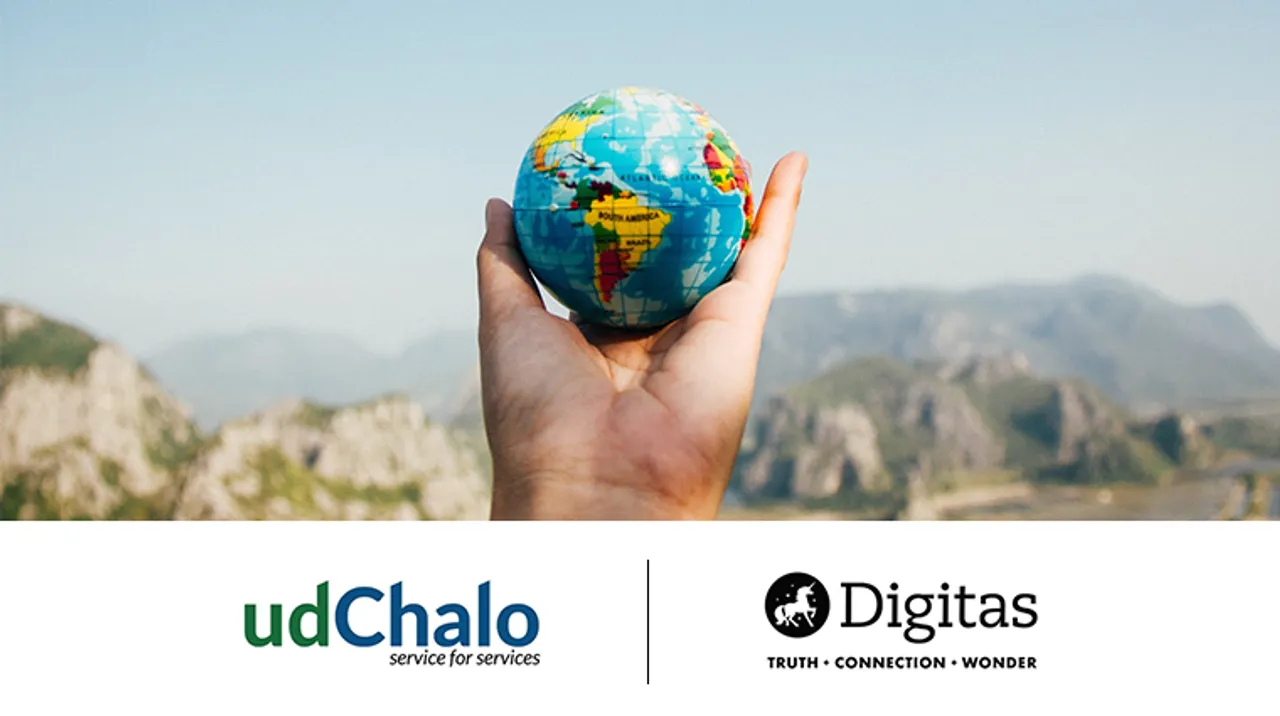 The udChalo digital marketing mandate includes promoting and managing the brand's presence, outreach and business online.
Digitas India has been roped in to manage the digital marketing mandate for udChalo, a travel service for defence personnel. The udChalo digital marketing mandate would be operated out of the agency's Mumbai office. 
Digitas India would play an instrumental role in promoting and managing the travel & holiday needs of India's armed forces and their families via udChalo. It would be providing a robust suite of digital marketing services for the Government of India-backed venture including creative strategy, social media marketing, influencer outreach, social listening etc.  
udChalo is a part of Upcurve Business Services Private Limited and was founded in 2012 by Ravi Kumar and Varun Jain with an aim to create a platform that helps the Indian defence personnel and their dependents to travel with the utmost ease. With a vision to make life simpler for the soldiers, the organisation stands true its motto 'Service for Services'. 
Commenting on the partnership, Vikash Tripathi, Vice President - Marketing, udChalo says, "We were looking for a partner who can understand the dynamic digital landscape and nuances of our niche target audience. Digitas team came up with an approach that connected well with our brand's requirements in the current context. It is my pleasure to extend a cheerful welcome to the team and we look forward to working closely with them as we take the next leap into our exciting brand journey."
Adding his views, Varun Jain, Founder and CEO, Upcurve Business Services Pvt. Ltd. said, "We put the convenience of our Armed Forces customers at the centre of our approach. We are happy to partner with Digitas and the Publicis Group and are confident about meeting our milestones together as a team."
Sharing her views on winning the account, Sonia Khurana, COO, Digitas India said, "We are absolutely thrilled and honoured to partner with udChalo. It wasn't just udChalo's unique product promise (in a very competitive category) that got us excited; it was also the invigorating discussions we had with the udChalo team during the pitch phase. We look forward to creating work that delivers value at every stage of the customer journey for udChalo."
Bharatesh Salian, Senior VP – West, Digitas India added, "UdChalo's unique offering based on the intent of solving travel problems for the Armed forces is what excited us. This motivated and inspired us to think differently and simplify every communication touchpoint for the consumer. We are naturally excited with this partnership and look forward to doing work that can deliver value to the consumer, and also be a part of UdChalo's growth story."