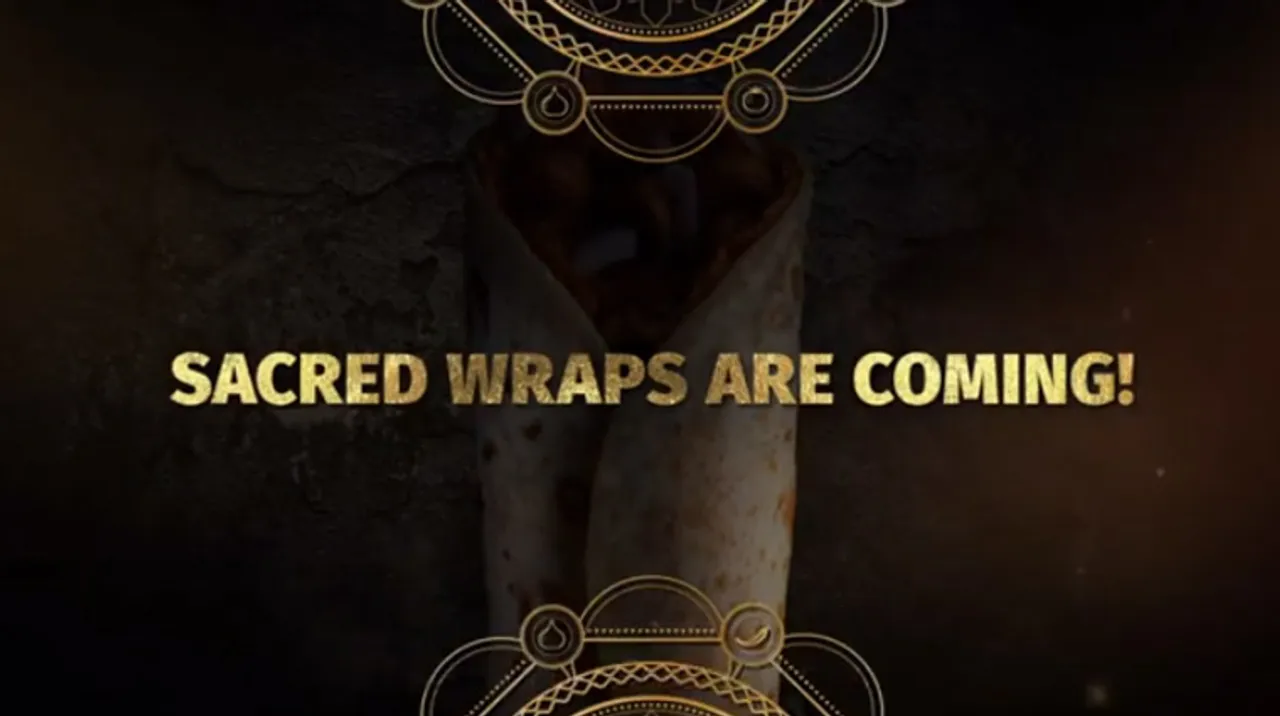 Faasos Sacred Games Case Study explores how the brand leveraged the madness around the show to increase sales.
Faasos Sacred Games Case Study for #SacredWraps details what worked for the brand.
Brand introduction
Faasos is known as a wraps brand and for its tone of voice that is as quirky as it is upbeat. One communication strategy that we have mastered through the years is to be a part of all the new trends and updates. This way we keep the content fresh and engaging.
Objectives
To
position Faasos as a smart, quirky brand
To
generate intrigue around the brand
To be on
top of the moment marketing game
Creative Idea
Faasos launched a special #SacredWraps collection. All the wraps in the collection were renamed after the popular characters from Sacred games and were personified and described as if narrating the whole character in a wrap.
Simply put we created our very own version of Sacred Games starring our Sacred Wraps.
Execution
The idea
was to infuse the public conversations around Sacred Wraps in the form of stories/posts.
The communication was around the iconic logo of the series.
Digital Channels: Facebook, Instagram, YouTube & Twitter
Delivery Partners: Zomato, Swiggy & Faasos app + website
Campaign Duration: 15 days
Sartaj Chicken cheese melt wrap
In the game of hunger, this chicken cheese melt wrap will come to your rescue, just like Sartaj. Tender chicken pieces cooked in Reshmi masalas and topped with cheese is just the ammunition you need to fight off your hunger.
Gaitonde Mutton Boti Wrap
It took Gaitonde 25 days to destroy the city, but it will take this wrap only 25 seconds to kill your hunger. Tender mutton pieces cooked slowly in Boti masala wrapped in a flaky lacchha paratha will satiate all your cravings.
Results
The campaign saw an overall impression of 47 million and more than 45k engagement across all social channels.
Sacred wraps delivered 3x more wraps than the top-selling wrap collection in our menu for that period.
The digital sales saw a massive growth of 2.87x viz a viz the sale of other wraps during the same period.