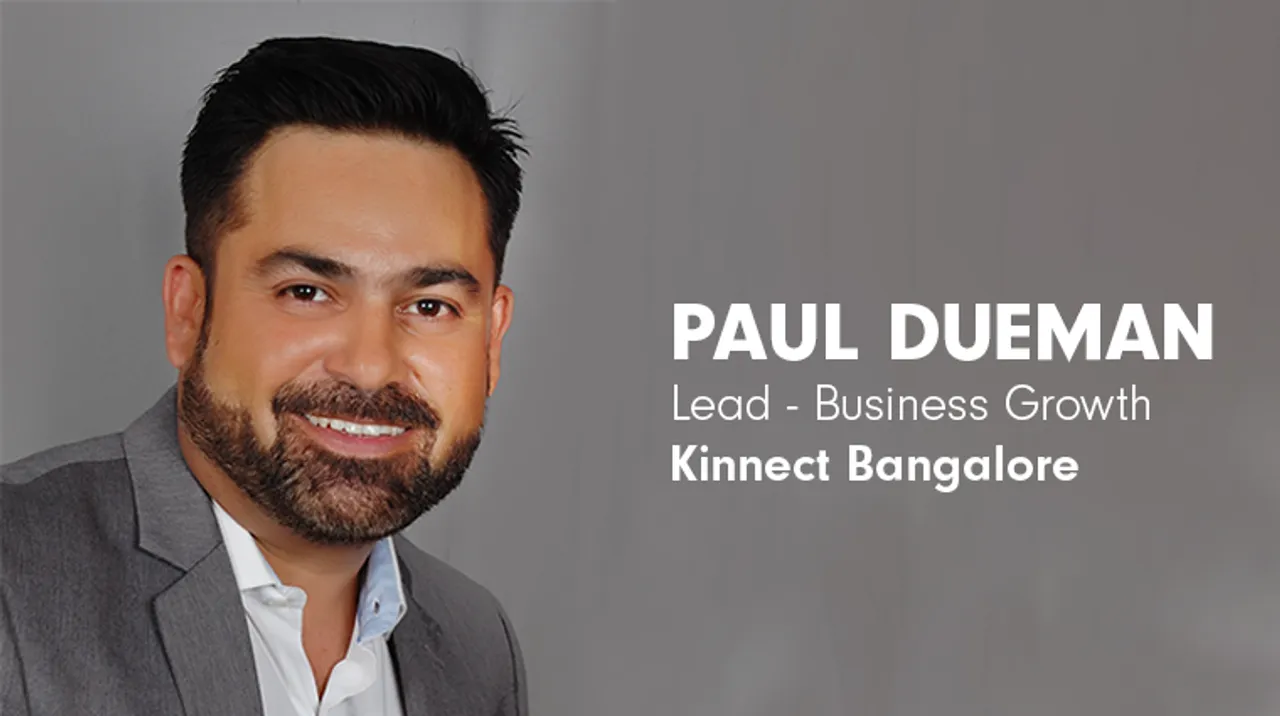 Kinnect has ventured into the growing Bangalore market with Kinnect Bangalore, bringing on Paul Dueman to lead the business in the region.
Paul is an early adopter of Digital, with over 22 years of experience with eBay India, Dabur, Reliance Communications, Sun Pharmaceuticals, and Larsen & Toubro Realty among others.
In the last 12 years, Paul has been instrumental in building, leading and growing digital marketing, communications, and technology solution businesses with a number of reputed marketing and advertising agencies in the country.
Kinnect Bangalore is all set to make its mark on the South Indian market, with clients such as Himalaya Men's Care, Casagrand, rPool by Redbus, American Eagle, Converse India, and Nissin.
Speaking about Paul, Rohan Mehta, CEO at Kinnect said, "Paul is the perfect person to scale us to new heights in the Garden City. His energy, enthusiasm, and experience make him the ideal mentor for our young and burgeoning team in Bangalore. His willingness to roll up his sleeves and immerse himself in the work makes me confident that he exudes the Kinnect spirit and will be the perfect partner for our clients in the South".
Paul added, "My 'Kinnect' with Kinnect was two-fold - Firstly, Rohan's clear vision of the type of agency he was building. His emphasis on happy people at the workplace and not just processes or business numbers is what really resonated and connected with me. And second, his direct and clear brief in terms of goals, ambitions and more importantly the manner in which he expected to achieve them, really made me look forward to adding value at Kinnect"!
As for my "Ikigai" at Kinnect, it's pretty simple - 'Success is liking
yourself, liking what you do, and liking how you do it' –  I am confident with the people, plans,
projects and most importantly the work ethics and culture at Kinnect, the
connection is well and truly made".