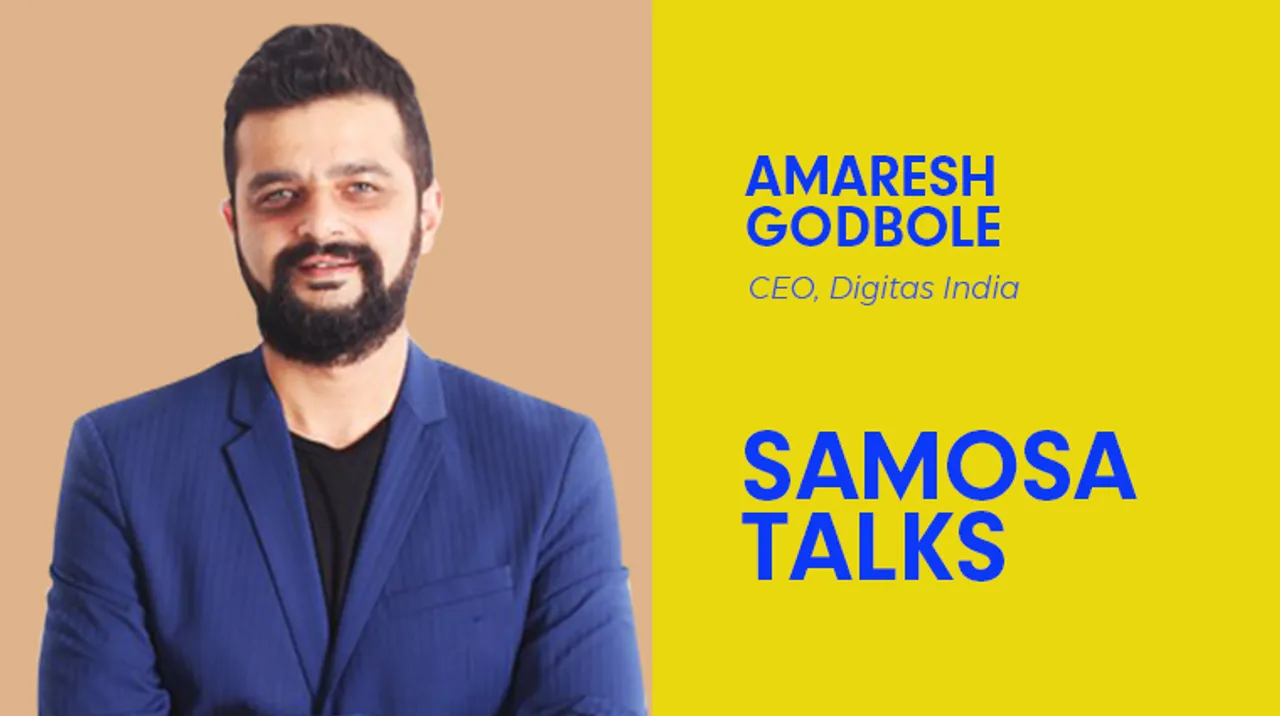 With an experience spanning almost 2 decades, Amaresh Godbole from Digitas India shares valuable insights and noteworthy observations from the current scenario in the realm of advertising.
Digital Process has become business imperative now for all our clients, says Amaresh Godbole, CEO at Digitas India. Spearheading some of the leading brands across sectors, the business maverick shares the journey of evolution of the M&A industry.
Godbole states through his observation that Digital now is not only being given the due, but it has also become critical in the recent age of advertising.
Being a leader at Digitas from Publicis which caters to a diverse clientele, Godbole cites that it is essential to create compelling services for the end-consumers. The process of which needs to include a combination of data, machine learning, and digital marketing coming into play.
In the context of influencer marketing, he shares that in its very essence, the concept is about influence. Godbole elucidates that this leads to a second demand.
"All the campaigns that won aimed at making the lives of the customer easier." He further points out that in the current scenario, tactics are a mix of many things. "We need to look at the objective and figure out the right mix in the given situation", Godbole said.
He shares that agencies need active participation from the brand, as well. Because, if you are not able to pay someone, you will have to give someone valuable experiences like taking behind the screens, taking them to a factory. And that is when the influencer finds value to share that about your brand, he pointed out.
As a parting note, he advises budding leaders that they need to stop thinking in silos and instead, think about solving problems and how to take on an opportunity in any given situation.
See the complete interview here: