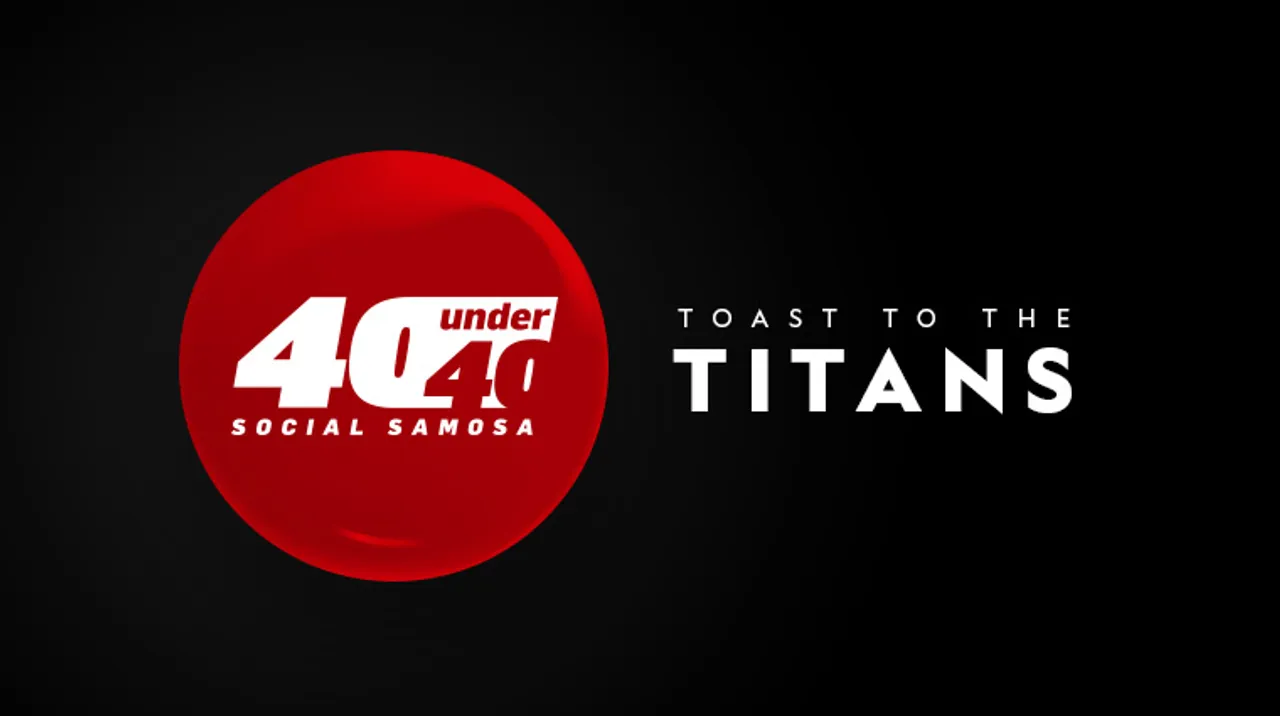 Returning to Raise a Toast to the Titans, Social Samosa Network is here with the second edition of Top 40 Under 40
Here's everything you need to know about Social Samosa 40 Under 40
The Social Samosa Network strives to acknowledge, appreciate, and celebrate the Titans who dreamt unabashedly, worked hard, and disrupted the industry with untainted creativity and ideas.
Social Samosa 40 Under 40 is our attempt to raise a toast to leaders who have helped shape the Media, Advertising and Marketing industry with hard work and perseverance.
Today, we are extending an invitation to all industry leaders who deserve to be honoured for the year they have put in, to scale heights in the Media, Advertising and Marketing industry.
You can register here!
Update: The deadline for nominations extended till 3rd January 2020.
The Jury Panel for the Social Samosa 40 Under 40 awards includes:
Nominations can be made across the following categories:
Account Management
Analytics
Brand Management
Business
Content Marketing
Creative
Digital Marketing
Media Entrepreneurship/Leadership
Media Planning
Strategy
All the entries will be subjected to a detailed evaluation process under the expertise of the esteemed jury against pre-designed parameters.
More details will follow soon, stay tuned! For anything specific about #SS40Under40, write to us at team@socialsamosa.com or tweet to us @Social_Samosa.