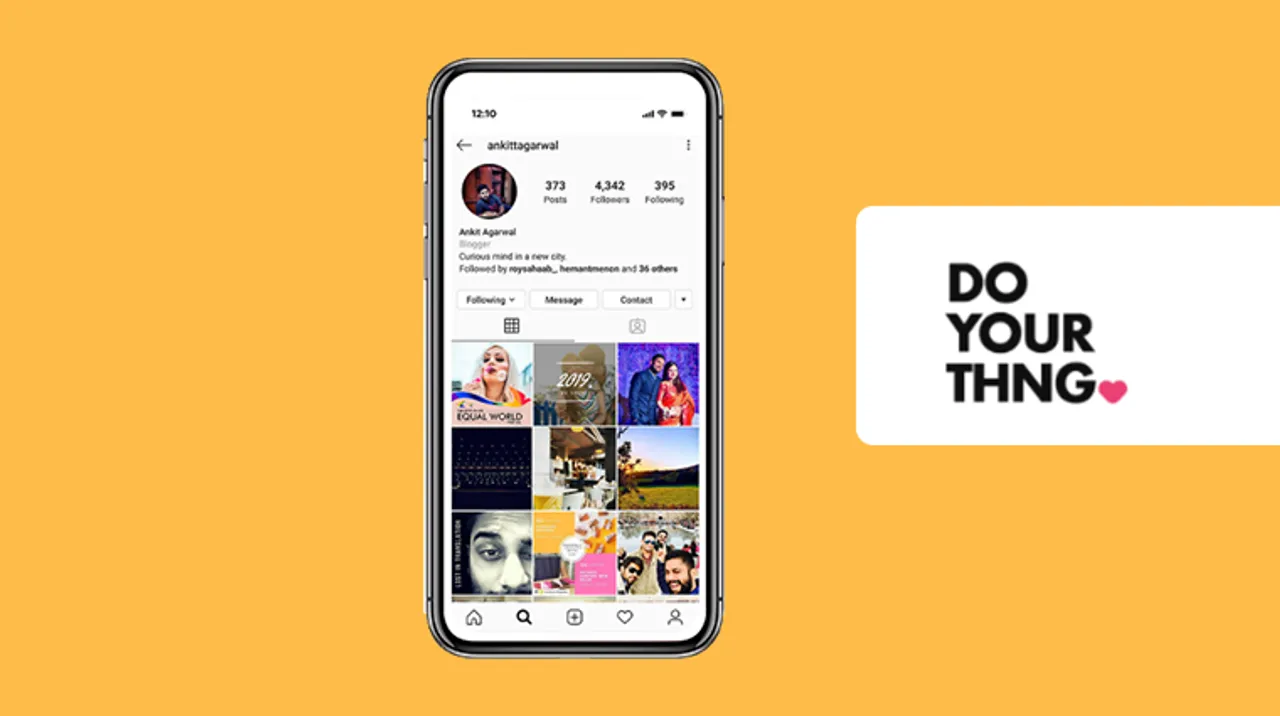 What is Do Your Thng?
DYT aims to create a space for ordinary content makers that helps them be better advocates for brands. We help you, an everyday social media user, connect with brands, companies, and causes that speak your language, that talk about your passions.
The users promote the brand through your profile and earn for each post made. In simple terms, DYT lets you monetize your digital profiles.
Ankit Agarwal, the founder, is the gale force that stirred Do Your Thng. We also have a team of advisers including Sorabh Agarwal, Shams Jasani, and Nikhil Sarup with a specialized team for the company.
Who do we cater to?
Content creators of all shapes and sizes. You love to talk about the LGBQTIA++ community, use DYT to spread the word. You love to travel, talk about your trips through DYT.
Brands looking for online content creators, advocates, and influencers.
What do we offer to our consumers?
The biggest issue influencers face is finding brands and causes to promote. DYT solves this problem. Instead of the creator wasting precious time looking and then striking a deal with a company, we give them ready-made campaigns.
For companies, the hurdle is finding the right influencer with good engagement numbers. Again, DYT eradicates the issue by giving them a pool of influencers with high engagement.
What motivated us to startup?
DYT wasn't a Eureka moment. The concept for the platform evolved while sitting in a park somewhere in the middle of London, ruminating a decade of struggle and watching every day people do what they enjoy.
It was that instant and a really bizarre dream (that is truly not worth voicing) that made me think what if there was a place where anyone could live what they love and earn from it.
What's in a name?
I wanted a name that resonated with what I wanted the platform to do – become a safe place where people could do what they love and crave.
That's the first part of the name 'Do.'
Everyone has a 'thing', right? Some love to read, while others crave to travel. The platform gives you the freedom to explore and promote your 'thing.'
That's where the second part of the moniker comes 'Your Thng.'
How do we see Social Media?
Oh, it is changing the world as we know it. Give it a few years and its power will explode. DYT wants to ensure that when that happens influence is democratized.  We want to create a social media that is gentler, more authentic and supportive.  A future void of fake followers, and misleading engagement.
How do we evolve?
In
a span of about 6 months, we have grown to be a 20 member team, spread across
the length & breadth of the country and work with more than 2,000 creators
from different walks of life.
Our biggest challenge was...
The biggest challenge was to get the right people in the right role. As a startup, you always face this challenge and we are no different.
We want to dominate the world...
We want to seed in a lot of ideas, some of which people have already started accepting but in the Indian market, we still have a long way to go. Things like – how do you work with a 100% remote working team? Or how do you not have a leave policy? Do people not take undue advantage of that?
Along with these more common and almost accepted ideas, there are some more deep-rooted thoughts of making the world realize the value of their digital assets and monetizing them just the way any other asset is being done thus behaving like an Airbnb for digital assets.
We believe
seeding of these ideas will spark a revolution and we want to be the
flagbearers there.
We're making moolah by...
The current
monetization model is a broker based model where we keep a percentage of the
total spends happening on the platform. However, we are actively exploring
other ways as well, based on the feedback from the clients & creators.
Our What The **** Moment
WT* moments happen every day. No one told me being a startup founder was filled with as many moronic moments as iconic.
The industry as we foresee
I am glad you asked because right now the Indian segment is far, far behind others. But hope springs eternal. We are already on the path but down a few years, social media will be more genuine, organized and with much deeper roots.
Lastly, Are you hiring?
Yes. Being a startup, we are always on a
lookout for great talent. For us, if you resonate with what we are doing, come
on-board and we will figure everything else out.