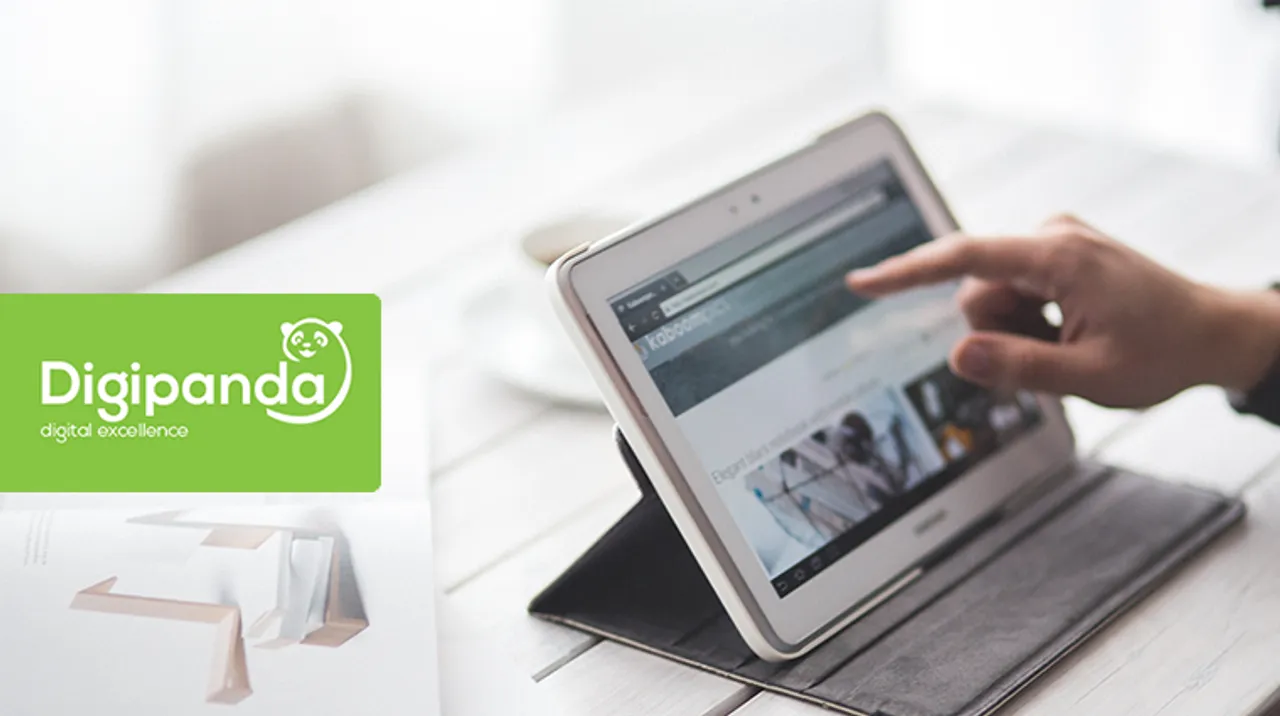 How would you define Digipanda?
Digipanda is digital marketing service providers; from SEO, SMM, PPC to web development and designing services.
What's in the name?
Pandas are the best. Cuddlesome and cute but rare. In the market sprawling with digital agencies, we are no less than a Panda with our unique ways to make our clients happy.
Pandas are lazy too, but as they say, "The toughest job
should be assigned to the laziest people because they will find the easiest way
to do it".
What do we do?
Search Engine Optimization
Social Media Marketing
Website design and development
Pay per Click
Influencer Marketing
Content creation
Branding
Advertising
Why we do it?
The e-resource is not limited, hence making it the easiest platform for businesses to become a brand. We believe in ideas and its unlimited supply and so this is the best platform where our combined minds can yield big results.
How we evolve?
We don't follow the trend but make the best use of it by putting our opinion at the forefront.
Like charity begins at home, our research also begins at home. No matter how large the subject is, we always delve into ground-level research.
We don't encourage "butt licking culture" and so it's always up to our caliber to achieve growth, perks, and promotions!
We don't pretend to be having group discussions but actually take it seriously! The zero hierarchy at Digipanda is an absolute boon for us!
Social responsibility in social media?
We don't believe in closed-ended conversation.  Our primary social responsibility is ever-evolving and at present, it is to INFORM. We encourage participation by our audiences always!
The need of the hour
The need of the hour is to make access to good content available to everyone.
We learned the hard way
We learned it the hard way to trust no one. A big jewellery brand was going to come onboard. They asked us to deliver a creative first to make up their minds about closing the deal. Well, you guessed it right. They stole our ideas and content and never really got on board with us.
Viewpoints and tips you would like to share.
Client-centric agencies like us find it difficult to strike a balance between what the client demands and what we can deliver. It is imperative to strike a balance between the two.
 No creativity works until it relates to its target audience, hence in-depth research will always lead to any campaign activity.
Did we just share that?
While we say content is the king, the client says, "oh forget about it"! Content changes as per the clients' illogical demands are the worst. We were running a 'did you know' campaign for a certain client but the client was convinced that it's 'do you know' and not 'did you know'. Yes, we ended up sharing what the client wanted.
In another situation, we ended up sharing 'regional facts'
creatives for a dance reality show!
In the agency world, the client is the only king.
They work with us – Just a glimpse of some of our top
clients
USHA
Cuckoo India
Zee Media Production House Essel Vision
Production Ltd.
NDTV Mojarto
Medicover Fertility
Wild World India
Divya Chugh
Shivalik Bank
Sailax Group
The Brown Box
Kalkine
ANG Group
Eventus Life
Clixxo Broadband Pvt. Ltd.
Magic Mushroom
The industry as we foresee it
It is indeed survival of the fittest and so it is our
responsibility to share knowledge in order to survive. The risk to go beyond
survival is to never stick with the conventional.
We look at the industry more as opportunity and less as competition. It is always important to do our best.
To keep up with an ongoing trend, it is as important as it is to never compromise with your brand goals.
Overview of the Indian Social Media industry in the coming years.
Social Media is a booming industry. Soon there'll be a time when social media ads become more expensive than TV ads, no kidding. It's one set of platforms that make connecting on a one-on-one basis with the audience a possibility.
Launching layered ads has been made possible by social media platforms. Creating a buzz in the market for your upcoming ad can only make things more exciting for your brand. And that's exactly the future of every good brand's advertisements on social media. Every intelligent brand will indulge in brand banters with competitors freely.
Video commercials will especially be made for social media platforms and not TV.
Being connected now is like breathing. What would a day without the Internet be like?
A resource better than gold and vast like the ocean is something we as an agency can't afford to stay away from. Every minute online is like upgrading our systems.
Lastly, are you hiring?
Yes! We have an opening for a content writer.