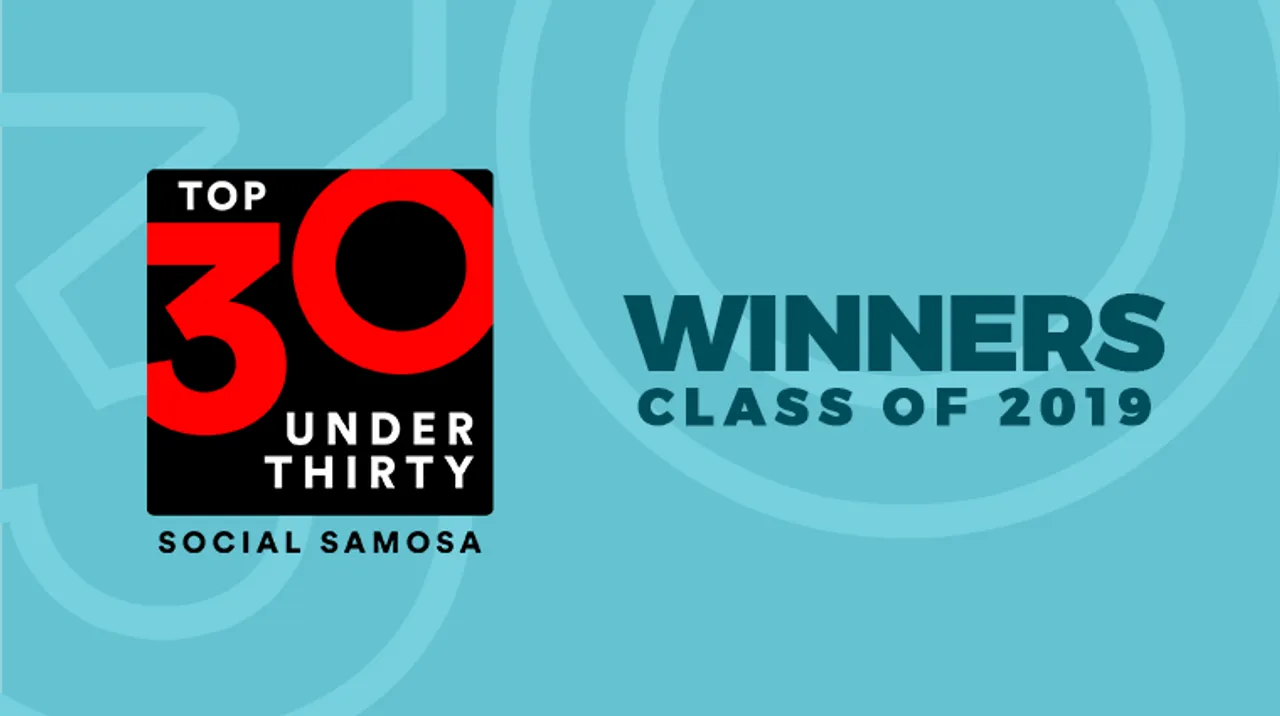 Presenting Social Samosa Top 30 Under 30 Winners. Take a look at the Class of 2019 as these Leaders of Tomorrow shape the industry.
It has been an excited last few days – exciting for you as you waited with bated breath to find out who made it to Top 30 Under 30; exciting for us as we saw the jury sift through some of the best profiles in the industry to pick the Leaders of Tomorrow. Believe us when we say this – it hasn't been an easy task.
Social Samosa 30 Under 30 was created to fill the need of a platform that recognizes budding talent in the Indian Marketing & Advertising industry. Recognizing the Leaders of Tomorrow, #SS30Under 30 is an attempt to acknowledge the work of young M & A  professionals pan India.
After hours of debates, scanning and re-scanning every profile, endless cups of tea, and many hard calls later we saw the jury bring the shortlisted 280+ entries to the final 30. An assignment that seemed improbable with so much talent and promise of performance shown by each one of you. Added bonus here, however, was the opportunity to meet some of the brightest minds of this industry – to learn from them and get inspired.
As we unveil the final list – know that the task at hand was enormous, made so by the flair our industry boasts of. Without further ado, presenting Social Samosa Top 30 Under 30 – Winners of Class 2019.

These Leaders of Tomorrow are set to redefine the age-old industry axioms in line with the evolving nature of technology and the needs of the consumer. This is just the beginning of a journey – one that is bound to be adorned by various acknowledgments and accomplishments.  
A
heartfelt congratulations to #SS30Under30 Winners – Class of 2019.