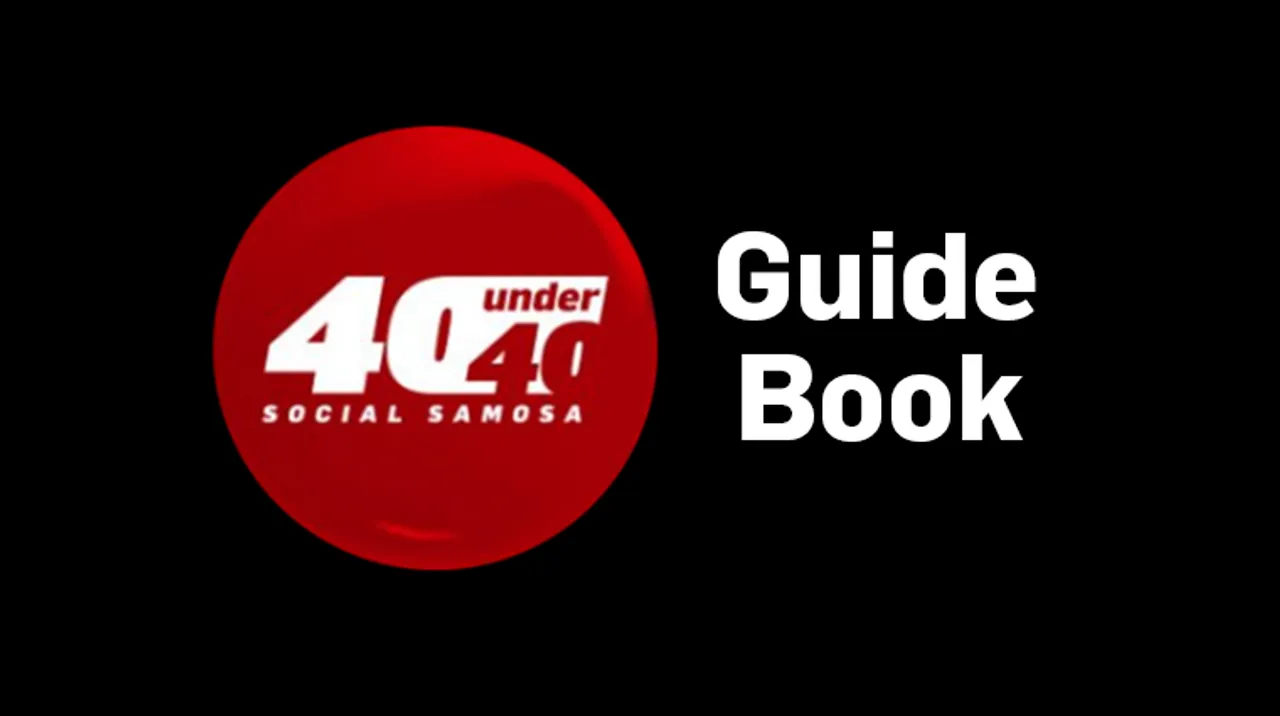 As Social Samosa Network gears up to Raise a Toast to the Titans of the M & A industry with Social Samosa 40 Under 40, here's a Guide Book to help you through the process.
Firstly, what is Social Samosa 40 Under 40? Simply put, it a platform created and powered by the Social Samosa Network where we hope to celebrate the efforts of the Titans who have helped shape the Media, Advertising and Marketing industries. This is the second edition of the awards and in this article, you will find a Guide Book to help you through.
The Jury Panel for the Social Samosa 40 Under 40 awards includes:
With the deadline to enter the nomination list of Social Samosa 40 Under 40 closing in, we are swamped with queries. Questions range from category distinctions to pricing and evaluation details.
You can download the Social Samosa 40 Under 40 Guide Book here.
Nominations can be made across the following categories:
Account Management
Analytics
Brand Management
Business
Content Marketing
Creative
Digital Marketing
Media Entrepreneurship/Leadership
Media Planning
Strategy
Participants can nominate themselves or a member of the industry they feel is qualified for #SS40Under40. Nomination can be done here.
More details will follow soon, stay tuned! For anything specific about #SS40Under40, write to us at team@socialsamosa.com or tweet to us @Social_Samosa.