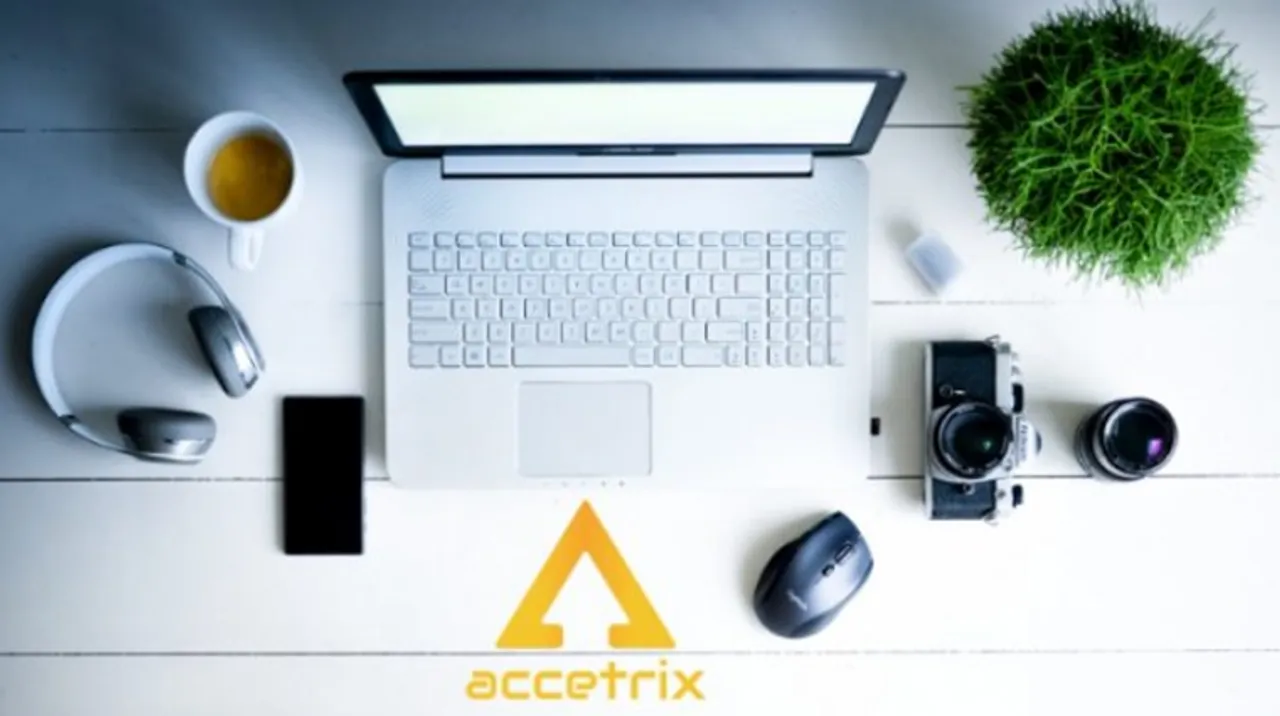 How do we define Accetrix?
Accetrix is a New Age Digital Marketing Company founded in 2019 and based in Ahmedabad. Though we are new buds our zest is not translated through words but our work.
Here, you'll find a bunch with a creative heart, witty heads, and cheerful souls. The amalgamations of these virtues are embedded in the core of our organization which develops a breed who loves what they do and so they do what they love. Because our passion coincides with our work, we are always able to surpass the level of our client's expectations.
What's in the name?
As the name implies, the motto of Accetrix Digital
Solutions is to accelerate your business in any matrix. We are determined to
bring the best digital solutions for companies of all sizes.
What do we do?
Our business is to grow yours.
Basically, that's what we aim to do. We give digital solutions for mostly all intrinsic problems in the business.
To name them
technically, we offer
Web
Design & Development
Social
Media
Paid
Marketing Campaigns
Digital
Marketing
Consulting
Digital Transformation services
Why
we do it?
Our core virtues - creative and innovative skills direct us to this ever-transforming digital field. Secondly, we believe in growing and that means for all. We get to learn about diverse businesses and pushing them closer to their goals is what we desire.
How we evolve?
You Grow, We Grow - Our team of ambitious creatives' and strategists constantly works towards bringing optimum solutions for the brands to take them to the next level. We proudly encourage our team members to take charge of each project that unleash their talent. It aids success via different approaches and perspectives.
Social responsibility in social media
We understand how social media can influence people's minds and to what extent. Our ethics are strong in the organization and we permit only the work which gives the right information and what we believe in. We are aware of our responsibilities and so we report if we come across anything malicious.
The need of the hour
With the millions of users and a constantly growing internet population, the dynamic of the web has become perplexing and almost celestial in nature. Therefore, a much-needed order and structure is required, ensuring the digital space is good to all.
Though, the web is fairly standardized, with each passing day new walk of opportunities gathers up, which definitely requires to be handled rightfully.
Adding on, Quality services should be offered
to clients and brands at all times as they trust us to guard their brands with
our hands.
We learned the hard way
There's no single proven way to get the preferred results. Managing client expectations is key. It's critical to be able to define specific metrics, allied to client goals linking performance to those. These challenges though prepare us for even bigger opportunities. We have to be ready to go the extra mile to get the results.
They
work with us
Alta Vista Living
Mahapragya Naturopathy Center
Siddhchakra Steels Pvt. Ltd.
Women Triangle
Paynxt 360
The Bachpan News
Pankhudee Sarees
Common 2 Uncommon (Performance Coach) And it goes on...
The industry as we foresee
The growing population of tech-savvy internet users has massively expanded the scope of digital marketing in India and the future is looking great. In the recent future, strong growth sentiments will rule the industry and there will be a lot to handle and cater.
Most importantly, the future holds for us a greater role in shaping the digital market space. The challenge is going to be selecting the right channels and staying as significant in a very rapidly developing environment – both in terms of channels, nature of communication and technology. Agencies will have to figure out a way to stay creative, updated, and relevant at the same time.
A
day without Internet
A disconnect
will help us revive, rethink and generate new ideas by having offline
brainstorming. But a day more than that will hurt the pockets of many.
Lastly,
are you hiring?
Yes, we are
always looking for creative and technical minds.