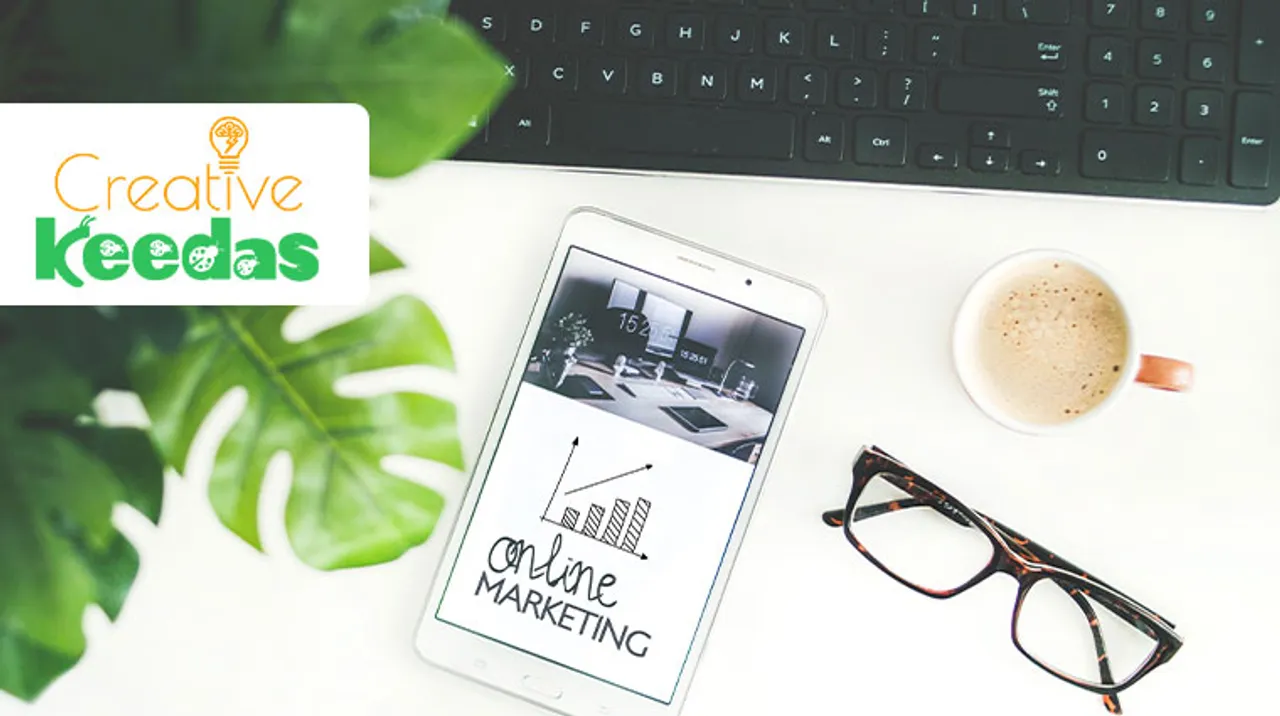 How
do we define Creative Keedas?
Our agency name is Creative Keedas Pvt. Ltd. And we are a 3-year-old company with a team strength of 7 people.
What's in the name?
One
of the founding members was an ex-Software Engineer and ex-FM Radio employee so
the agency is a mix of creativity and technology.
He
was always looking at approaching things differently and had that "Keeda" of
doing things. Hence the name Creative Keedas.
What do we do?
We provide end to end digital solutions right from Inbound Marketing, SEM, SMM, Remarketing, Email Marketing, Web/App Development, advertising on 3rd party apps like Hotstar, Gaana, Voot, etc., handling celeb accounts with a bit of Influencer marketing. We will soon foray into the education space as well.
Why do we do it?
Entrepreneurship was the ultimate goal to venture into a business from a job. The local market is too immature to get hands-on with digital marketing space as it still continues to be very traditional and orthodox in their ways. Education and awareness were key for the market and businesses to evolve.
How do we evolve?
We have been constantly trying to evolve ourselves as an agency by providing solutions that are set in the market. We keep experimenting on various methods or tactics to be used to be able to serve the clients better.
We have been trying to become a solution provider in every aspect of an SME on the digital front. Learning is a continuous process so referring the biggies in the digital space is very critical to stay relevant and updated with the industry but more importantly, it's important to evolve the client.
Social responsibility in social media
Social media and digital have become a bubble and there is a lot of misleading information and education prevalent in the market. To acquire a business, people go to the wrong extent and make the industry wrong.
We have been in a constant effort in educating the client about "WH's" of digital marketing. We have been providing live training to students who are inclined towards learning to make a living for themselves. It's important to educate and we have always set our foot forward in providing the required knowledge.
The need of the hour
Awareness is the key. No efforts are being made in the space of making people understand the beauty of digital and social space. Also, wrong/high expectations have been set for individuals of achieving things quickly. It's very important that everyone who uses digital should be made aware of how and what about digital. So that we understand their private space and don't over expect or over-commit.
Social networking laws are not properly drafted yet. Things we consider that need to be taken care of from our experience.
We learned the hard way
One
needs to develop the required skills to be able to deliver. Services offered by
a company vs services offered by freelancers are very different. For business
owners, everything boils down to cost. But it's not their fault. The market has
evolved such.
Understanding business, their audience, their requirement, and many other things are involved before planning a marketing strategy. This needs to be mutual. One size fits all is not what digital offers. Both the clients and service providers need to understand the medium, the needs, the execution and have clarity over what resultants are expected.
Did we just share that?
Not specific but most of the clients have almost no budgets for digital but want visibility like big brands. Every client believes that CPL is the only metric for any campaign. A step forward most of the clients believe a digital campaign is magic, without putting budgets, they can get leads and get business the same day.
Most of them just require festival posts to be put up on social media and that's digital marketing for them. The furthest they go is doing a boosted post, getting likes and being happy about knowing digital marketing in-depth.
They
work with us
Sangath IPL
Just Dogs
Medkart
Babli – Urban Ethnic Wear
The industry as we foresee
It's still the beginning. Tier 1 cities may be doing well. But the majority of the Indian market is still very nascent. It's going to boom a lot. The only challenge is adaptation. It may still take some more time and understanding but could be a leap soon.
A day without Internet
Leaving the client side of the story, it's fun without the internet. We get to think, be creative, share ideas, share life stories, discuss much more in-depth about clients and industry. Also, we help nature by planting. That does make us breathe for sure.
Lastly,
are you hiring?
We are constantly looking for business development executives, graphic designers, and social media executives.