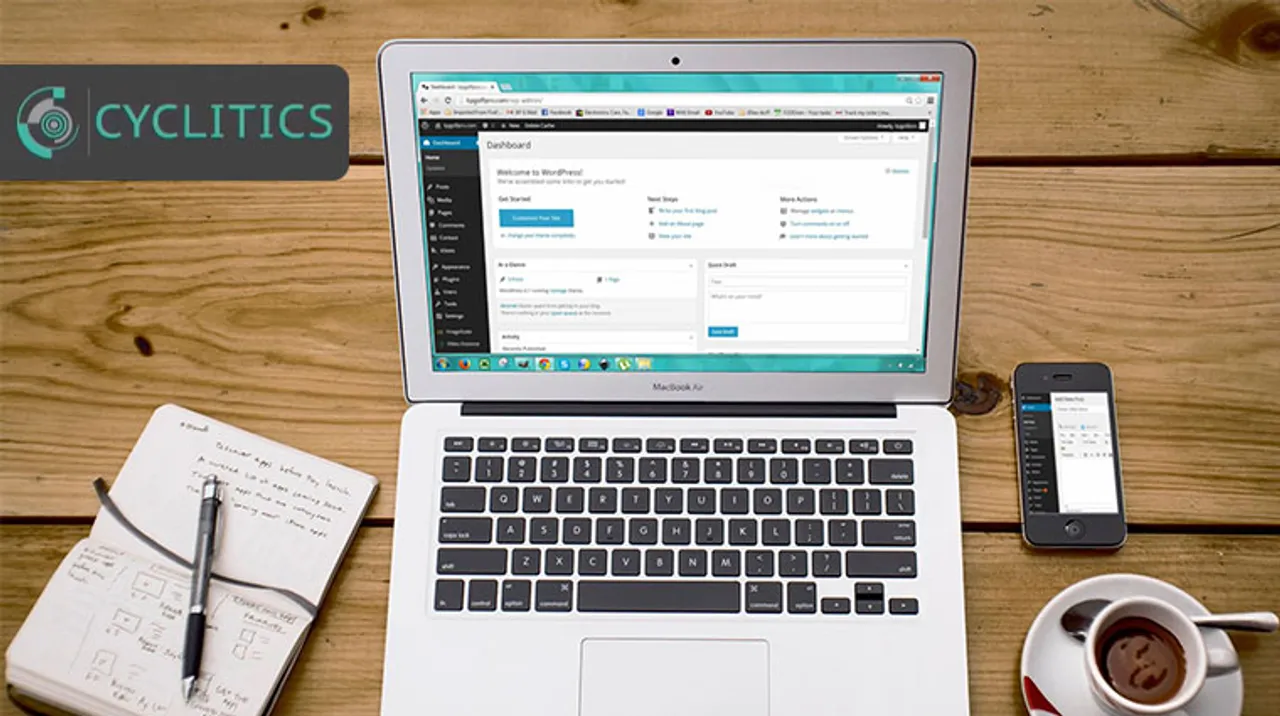 How do you define Cyclitics Digital?
We are Cyclitics Digital, an analytics-first digital agency formally founded in 2017. We at Cyclitics believe in a data-driven approach to marketing. 
What's in the name?
Cyclitics means a continuous process of business improvement through analytics. That's what we do for our clients, providing measurable results that directly impact business goals.
What we do?
Our services are divided into two areas –
Digital Analytics
Website & app analytics
Testing & Personalization
Predictive analytics
Data visualization & Dashboards
Marketing analytics
Digital Marketing
SEO
Performance marketing
Affiliate marketing          
Social media marketing
Social listening & ORM
Why do we do it?
We started Cyclitics because we saw a huge gap between marketing & analytics. We did not want our clients to do digital marketing as a shot in the dark without understanding and measuring the real business impact for their marketing efforts.
How do we evolve?
As
a general rule, anybody who joins Cyclitics has to learn a new thing related to
business in general & marketing & analytics in particular, every single
week!
We want to be at the forefront of any new technology that comes in, in digital marketing or analytics.
Social responsibility in social media
We believe in free speech and social media has been the flagbearer of free speech in the 21st century but at the same time, it has often been misused by users including brands to spread messages that are untrue or unethical.
As an agency, it is our responsibility that we communicate the right & the ethical, be it for a client or for our own brand.
The need of the hour
There
are multiple grey areas when it comes to social media, use of bots by brands
& agencies, influencers buying followers, social media company owners/top
executives biases reflecting in their ad algorithms & much more.
The need of the hour is to have an independent regulatory mechanism to tackle such issues as they have for all other major broadcasting platforms.
We learned the hard way
Saying
NO.
Saying no to 'work for free for exposure'. If you are confident in your work there is no need to do it for free.
We did it in the past & quickly learned our lesson.
They
work with us
We have had the opportunity to work with companies of all sizes, big corporates to 1 room office startups. Our clients include:
Dr.
Fixit  (Pidilite)
Indiabulls
Yaarii
Indiabulls
Real estate
GNC
Aditya
Birla Group
Healthifyme
N L
Dalmia Institute of Management Studies & Research
ABS
Renewpower, ABS Gulf, ABS group
Hosteller
Therapie
Clinic
Dimensionless
Buddhawear
The industry as we foresee
In the coming years, most of the marketing jobs will be automated so learning new technologies & skills is paramount or you will become obsolete. Data (if it has not already) will become the most important aspect of marketing. Personalization at scale will be the new marketing norm.
A day without Internet
No
Way!
Lastly,
are you hiring?
We are looking for interns in graphic designing & creative storytelling. Drop us your profile here.