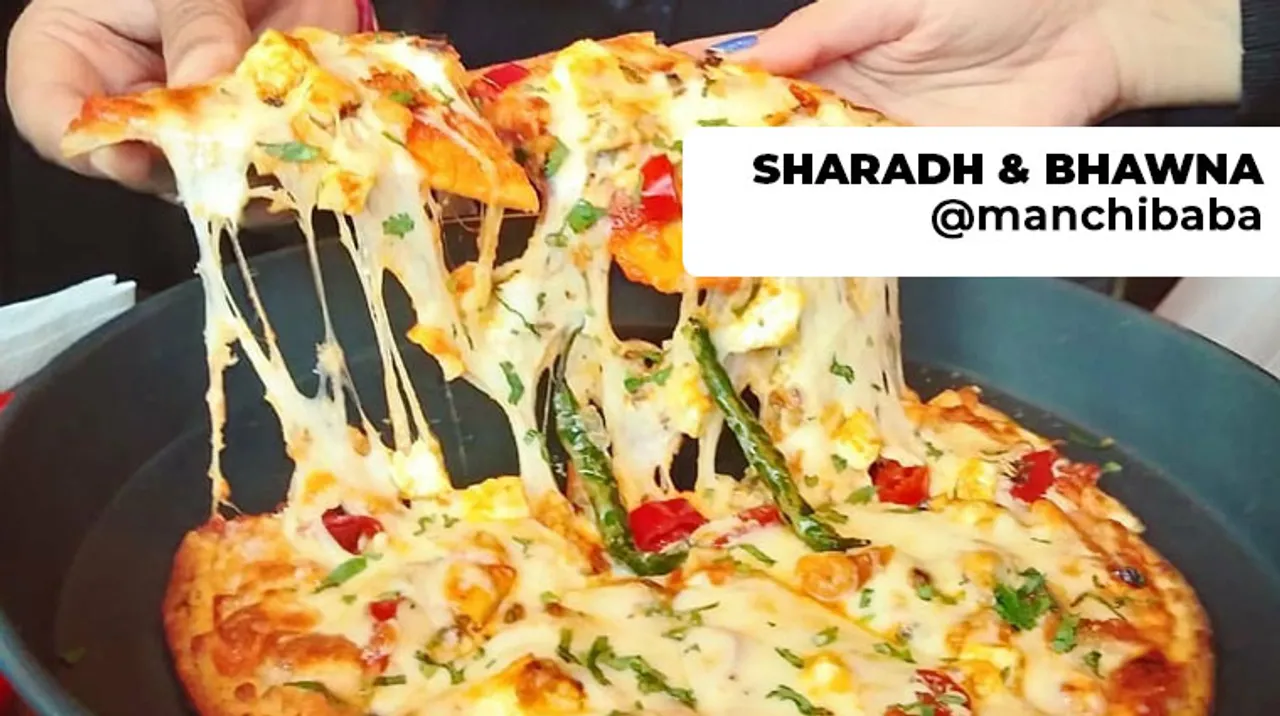 Given his love for travel and exploring places, if not for Manchibaba, Sharadh would have started his own travel management company.
Sharadh started Manchibaba as a platform where he could showcase and share his love for exploring places. Based on his experience from the last few years, he advises prospective bloggers to generate their own style and be consistent, while being in sync with current trends.
Looking back, where did it all begin?
It all started sometime in 2013 when I took a break from my job in Chennai to follow my passion for travelling and exploring the authentic flavours of the place. I started searching for local stories behind the authentic recipes. Initially, I started with food walks in the streets of Delhi, clicking and posting some of my favourite food items on Instagram, garnering much appreciation. Gradually, it transformed me from a casual IT person to a more lively one.
What's in the name?
Manchibaba – a storyteller. If we split the term into manchi and baba, there is a deeper meaning to it, for me. Working in Chennai in the banking IT sector, I got this nickname. In Telugu, manchi means praiseworthy and pure and baba means a saint. I believe in being transparent to all, so I chose this name to represent myself in its true spirit.
What is your USP in this cluttered space? How does your content give you an edge?
I think my never-ending thirst for travelling and the consistency in my posts in my USP. I create posts my followers can easily relate with.
Please take us through your content creation process. How do you stay relevant and relatable?
I trust my instincts and keep my posts real and interesting so that people can instantly connect with it. Being a true street food lover, I always keep spying for hidden gems in the places I visit so that I can assist my followers in enjoying authentic flavours when they visit with friends and family.
How do you rake moolah with your efforts?
I never work for free, be it collaborations, barter or promotion. When brands see the hard work and good content, they are willing to pay for it.
How do you maintain editorial objectivity with the influx of brand briefs?
I always try to be as transparent as I can whether they are my posts or feedbacks. Rest depends upon the brands we are working with.
One instance/experience that made it all worthwhile.
One day I was on the trekking troll in Kasol, where I meet a group of students who recognized me as Manchibaba. Getting recognised for your work is a heavenly feeling. Another memorable instance was when my old school principal had called me in to conduct a workshop on the pros and cons of social media for students at my alma mater. I was mesmerised by the love, respect and appreciation I got that day.
Weirdest brand brief/request ever.
It feels weird when a brand asks for free collaboration and compares your work with other pages.
 If not blogging, you would be
I am passionate about travelling and exploring places I visit. I love to mingle with new people and create happiness all around. If not blogging, I would have opened my own company that dealt with travel management or event management projects across the country and abroad.
A day in your life.
I wake up in the morning and spend some quality time with my family. Then I revert to mails, pray and attend events or food reviews. After dinner with family, I enjoy some 'me time'.
Tips for upcoming bloggers
Plunge into the task if you are truly passionate about this. Don't just start because others are doing it. Do it only if you are keen on it. Generate your own original style and be consistent. Stay updated about the current trends and give it your best. Surely, you will receive the best.
Your favourite influencer 
Each and every influencer is inspiring and motivating. Sarah Hussain and Bhookasaand are really hardworking and helpful. They give me that positivity that I am usually on the lookout for.
The future you foresee for your personal brand
There is still so much to learn and excel at. In the near future, I aspire to create more authentic and creative content. I would like to see my name on the list of top influencers.