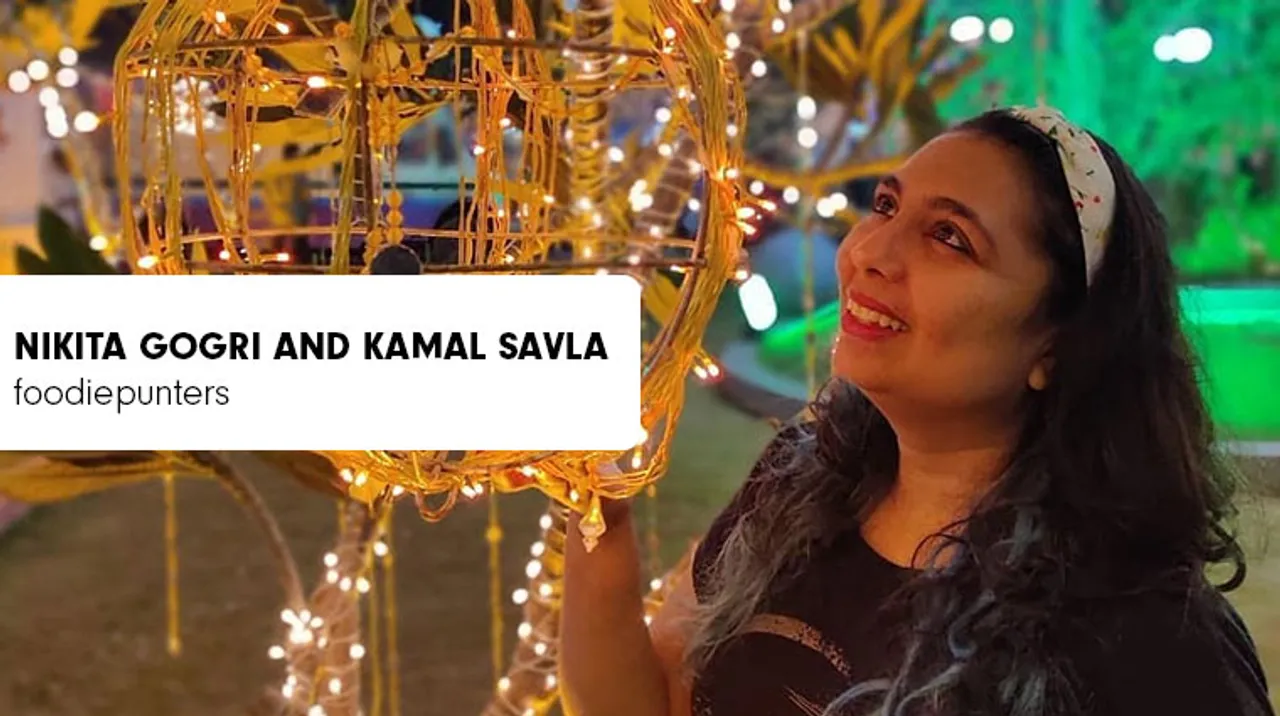 Read how Nikita Gogri and Kamal Savla share their 5-year experience of food blogging as they take us through their journey that entails some key learnings for budding food bloggers.
Do you think informing the management about your experience can be impactful? Well, read it here!
Looking back, where did it all begin?
This question itself makes me feel so nostalgic. It began 5 years ago when I started dating Kamal. He was fascinated to see my passion for food and how I always wanted to try new places & dishes. As a result, he pushed me into writing my views on the places we visit. And then one thing leads to another.
What's in the name?
We are born and raised in Mumbai. We're 'Bombaiya' by heart and actions. In English, 'Punters' meant trying new food and places are as good as playing a gamble. So this is how Foodiepunters & Travelpunters were born.
What is your USP in this cluttered space? How does your content give you an edge?
We go by the golden rules of authenticity and no filters. We try to keep it as natural as possible.
Please take us through your content creation process. How do you stay relevant and relatable?
Through our whole experience, there is at least one thing that stands out – either a place or its dish, their service or the overall ambiance. We've always been appreciative. There are times when places fail to impress us but let's not forget that collaborative efforts have been put along with time & money. Hence, negative reviews are something that you would rarely find on our page. We always make sure that we inform the management of our feedback.
How do you make moolah with your efforts?
Brands approach us to promote their products and that's where the moolah comes from.
One instance/experience that made it all worthwhile
Well, it's the entire journey that has made it worthwhile. From meeting chefs, motivational entrepreneurs & fellow bloggers to have an insight on this profession of food blogging, it's all been worthwhile.
If not blogging, you would be?
I'm a broker by profession and I'd choose to be the same. But of course! a foodie by heart always.
A day in your life…
Well, it's full of surprises. I hate to plan my days or live through monotonous schedules.
Message/tips for upcoming bloggers
Tips for upcoming bloggers could be to remain authentic in their work. Simultaneously, to respect the brand or restaurants that they collaborate with. It is key to remember that everyone is putting their money, time & efforts. Always respect their fellow bloggers too and avoid any kind of judgments.
Your Favorite Influencer
There are so many that we can't name one.
The Future you foresee for your Personal Brand
We believe "The best is yet to come."