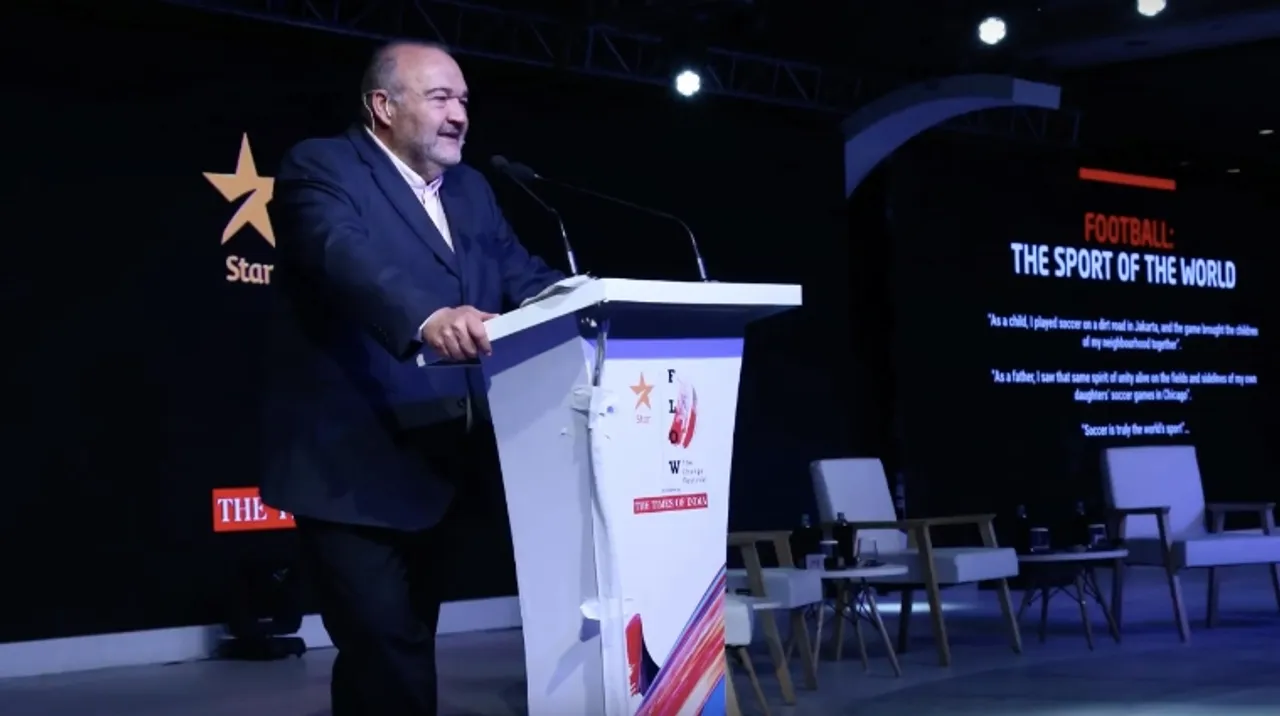 It's that time of the year when young marketers rub shoulders with captains of industry, when middle managers get a crash course from global gurus and when the entire marketing fraternity comes together to join the action. Welcome to Star FLOW – The Change Festival.
Taking place on February 19 and 20, at The Leela Ambience in Gurgaon, Star FLOW is India's only marketing festival. In its inaugural edition last year, the festival engaged hundreds of marketing professionals from across India with an eclectic mix of learning content. This year too, the festival remains committed to moving beyond the communication and advertising aspects of marketing and do a deep dive into core marketing, in all its myriad dimensions. 
In terms of content, there is something for every member of the marketing fraternity, ranging from CXOs to young Turks in their early years as marketers. A snapshot of what the festival offers: 
Kicking off with a Keynote Address by Nir Eyal - The best-selling author of 'Hooked' and 'Indistractable', his books are for marketers looking to create and market products that consumers keep coming back to. His insightful session – on How to manufacture desire - will set the tone for two action-packed days. 
Innovator, Education Reformist and Ramon Magsaysay Awardee Sonam Wangchuk, whose story inspired the film 3 Idiots, will speak on 'Simplicity delivers High-tech solutions' 
Charles Leadbeater, a leading authority on innovation and creativity and in 2005, ranked by Accenture, as one of the top management thinkers in the world, will be speaking on 'The payoffs to innovation are greatest where the uncertainty is highest'.
Patrick Renvoise, the co-founder of SalesBrain, the world's first neuromarketing agency, uses neuroscience discoveries to radically transform your sales and marketing performance by targeting the decision-making part of your customer's brain. He will be talking about 'Is there a buy button inside our brain?'
Panel discussions on a series of insightful themes, ranging from 'How to succeed in a difficult economic scenario' to 'Brand Building vs Performance Marketing' to 'How brands think about Marketing on Digital in Innovative ways' to 'Sustainability and a Circular Economy'.
Richard Shotton, the author of The Choice Factory, a best-selling book on how to apply findings from behavioural science to advertising, will have a session on 'The impact of consumer biases'.
Marty Neumeier, director of CEO Branding at Liquid, and bestselling author of several books including 'The Brand Gap' and 'ZAG', will speak on 'The New Brand Model – Are you creating Brands or Consumers?'
Philipp Kristian Diekhoner, a trust futurist, millennial innovation strategist, TEDx speaker and author of The Trust Economy, will speak on 'Why Trust is the World's most impactful economic power.'
Sophie Hackford, futurist and founder of 1715Labs – a spinout from Oxford University's Astrophysics Department, will talk about 'How AI & tech will transform human lives'.
Workshops on exciting themes such as Persuasion in Marketing (Neuromarketing), Behavioural Science in marketing, Blockchain in Marketing, Rural Marketing, Design Thinking and Neuroscience, to name a few of the learning experiences available.
Inspiring Stories to take marketers from the Boardroom to Grassroots.
Be part of Star FLOW - The Change Festival:
Date: February 19 & 20, 2020
Venue: The Leela Ambience, Gurgaon
To register: Visit www.flowfest.in