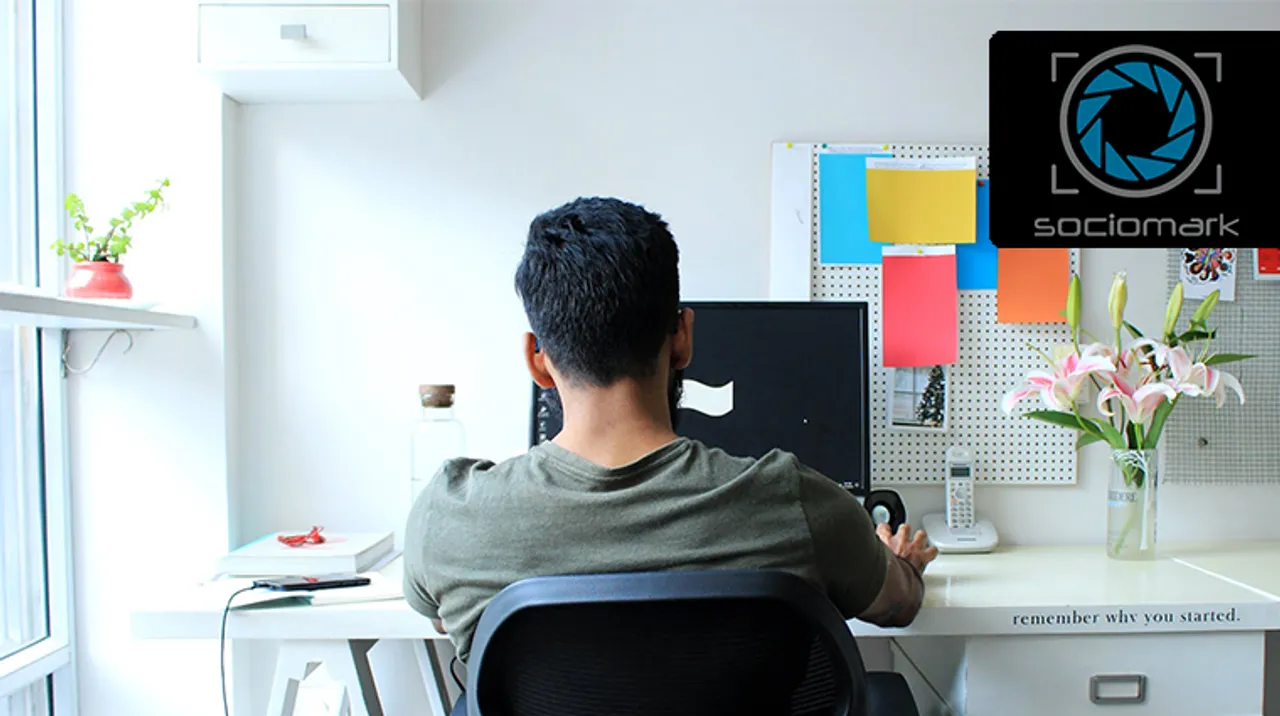 How do we define Sociomark?
Sociomark is an agency that strives towards establishing our client's name in the market. We believe in creating meaningful relationships between our client's brand and its audience.
Our team adds brings in a cumulative experience of 30 years.
What's in the name? 
A name that was triggered in a dream, was shared with friends at the bar & hovered over our entrepreneurial imagination for a long time. A mission to do things differently and not just spend money to get the numbers but to create a buzz with innovative ideas and designs, so as to stay in this race forever.
What do we do? 
We attempt to create brand awareness across all social media platforms by targeting the right audience at the right time. We also cater to offline design communication, Website Development, Search Engine Optimization & other necessary aspects of digital marketing.
Why we do it? 
It all started with a shared vision of our 4 directors, who believed in leveraging their experience over the years into a mission of impacting the collective growth of this sector emerging in the country.
How do we evolve? 
Research, experience & happy clients are the three main pillars of our evolution. As an agency, we always aim to remain active on the current trends and updates.
Social responsibility in social media 
We're a group of passionate & enthusiastic individuals, who believe in keeping everything simple & real. Sociomark aims to be in sync with the client's values and guidelines while delivering campaigns that resonate with their identity.
The need of the hour
As the ecosystem is evolving at a rapid pace and there's a lot of transformation happening currently, the ability to control the flow of information is the ultimate need. People should know the difference between the real & the fake updates.
We learned the hard way 
Whether you want to work individually or collectively, research & execution completely depends on how you are evaluating the client's objectives & expectations for attaining desired results. Considering the transparency of the digital medium, success here is completely dependent on how genuinely you are communicating with the audience & trying to be in their shoes.
Did we just share that? 
Sociomark has clients who have absolute zero-knowledge in digital and have to explain to them the difference between a profile and a page for Facebook. And trust me these clients have been in existence from the last 15+ years.
They work with us 
We feel proud to be associated with clients such as Network 18, Diageo, CNBC Awaaz & CNBC TV18, Lenovo, Mahindra First Choice, ICICI Bank, RR Kabel's Real Estate Awards, Ayushakti Ayurved, The Professional Couriers, Grill Box, Sportz Consult and many more.
The industry as we foresee 
Social Media as an industry has experienced enormous growth and there's no stopping it. This industry's boom in our country is only showing us one thing - that the future is different, that the coming years will make our businesses more inclined towards the online medium.  
A day without Internet 
A day without the internet would be fun considering the #AgencyLife. We will get time to play offline games like Taboo, Tambola, Uno, etc. But it will be a nightmare for our clients. 
Lastly, are you hiring?
Yes.