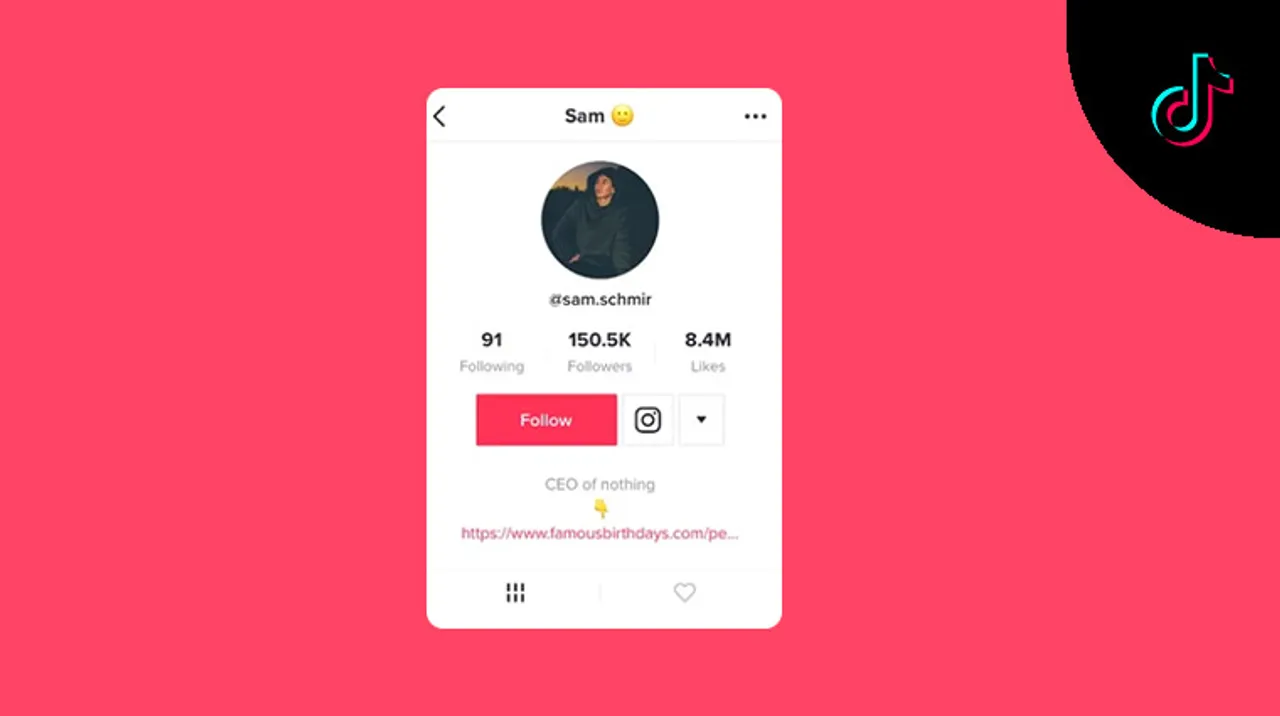 TikTok is testing clickable website links on Profile that can drive traffic to websites.
Clickable website links on a TikTok Profile is similar to Instagram's 'link in bio'. Brands and creators who would like to drive traffic back to their website through TikTok can make the most of the features.
Especially small businesses and e-commerce portals, can introduce their website and reach unique users through the feature. Recently, TikTok was also found to be testing social commerce URLs on posts. Adding, shopping capabilities for influencer-integrated campaigns.
Now that TikTok has penetrated a substantial amount of smartphones, it is now moving on to establish advertising and shopping capabilities on the platform.
The platform has also begun establishing relevant collaborations. Recently, Merkle Sokrati signed a strategic partnership deal with TikTok India to strengthen the ability of clients to connect with users on TikTok. The deal was established to develop impactful digital marketing campaigns for Indian brands.
India holds the second-highest number of users globally with an estimate of 73 million users.  Several brands such as Center Fruit, OLX, Flipkart, and many more have already begun running hashtag challenges, influencer campaigns and more.
Screenshot Credits: Sam Schmir