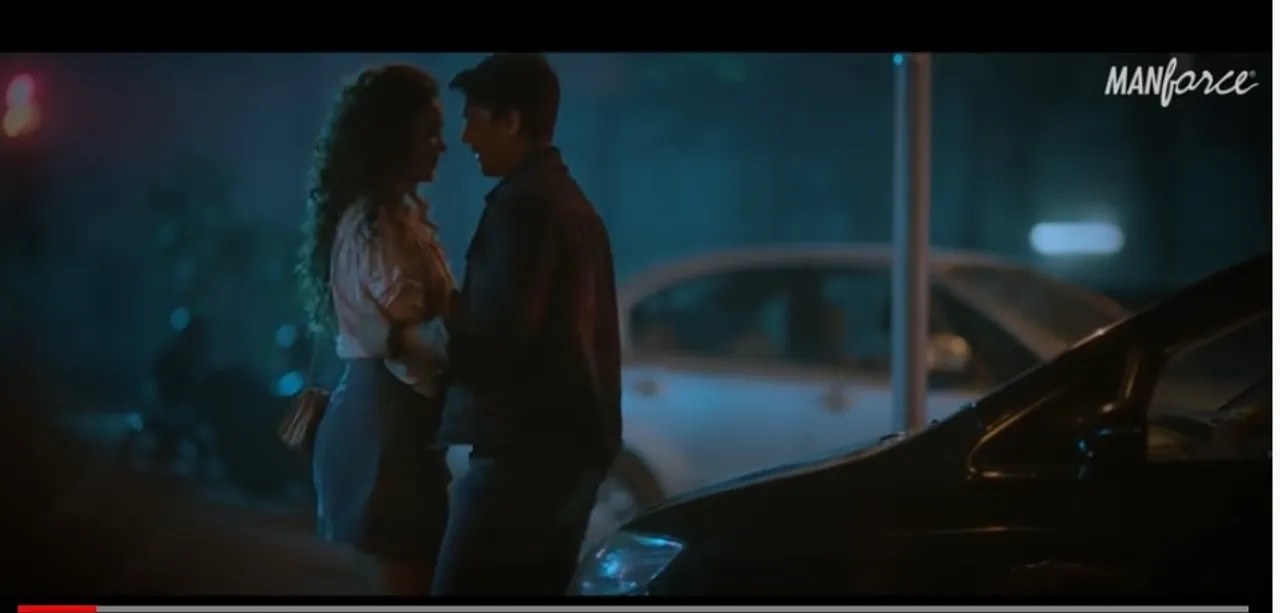 Manforce alerts couples to stop before getting caught on Valentine's Day via #YouAreNotAlone, ending cybercrime.
As Valentine's Day is around the corner, couples are bound to make picturesque plans. But some couples do go through the last-minute hassles and end up picking public places as their date spots. As witnessed over the years, while there are couples present in public places, the general public subsists too, making the base of"> #YouAreNotAlone.
This campaign highlights the offenders who break the moral framework and record couples while they share private moments. #YouAreNotAlone alerts couples to stay guarded and not share moments of intimacy while they are in public places.
The #YouAreNotAlone campaign has been conceptualized and executed by ADK Fortune Communications Pvt. Ltd., Gurgaon.
Commenting on the campaign, Joy Chatterjee, DGM, Mankind Pharma said, "As a responsible brand, we take pride in sensitizing couples about safe sex. This time we have a strong message to those couples who indulge in PDA thinking they are doing it within the four walls of their house. It's important for them to understand where they are, what they are doing and how their action can ruin their life."
The marketing tactic used by Manforce Condoms portrayed the
ill-effects of cybercrime and reflects how staying secure in all aspects is essential. Using social marketing as a game plan has ensured high rates of share-ability and brand awareness in the long run.
"After our successful campaign #ShutThePhoneUp, we wanted to continue with this momentum of sensitizing people about 'safe sex'. And that is how we arrived at our fresh campaign #YouAreNotAlone. The campaign speaks about the danger of letting your guard down in a public place. Irrespective of what the place may look like, there is always danger lurking around and that can ruin your life", says Subroto Pradhan, Managing Partner, ADK-Fortune.
The brand portrays how this Valentine's Day, while your better half feels loved, make sure they feel safe when they're out in public places with you.