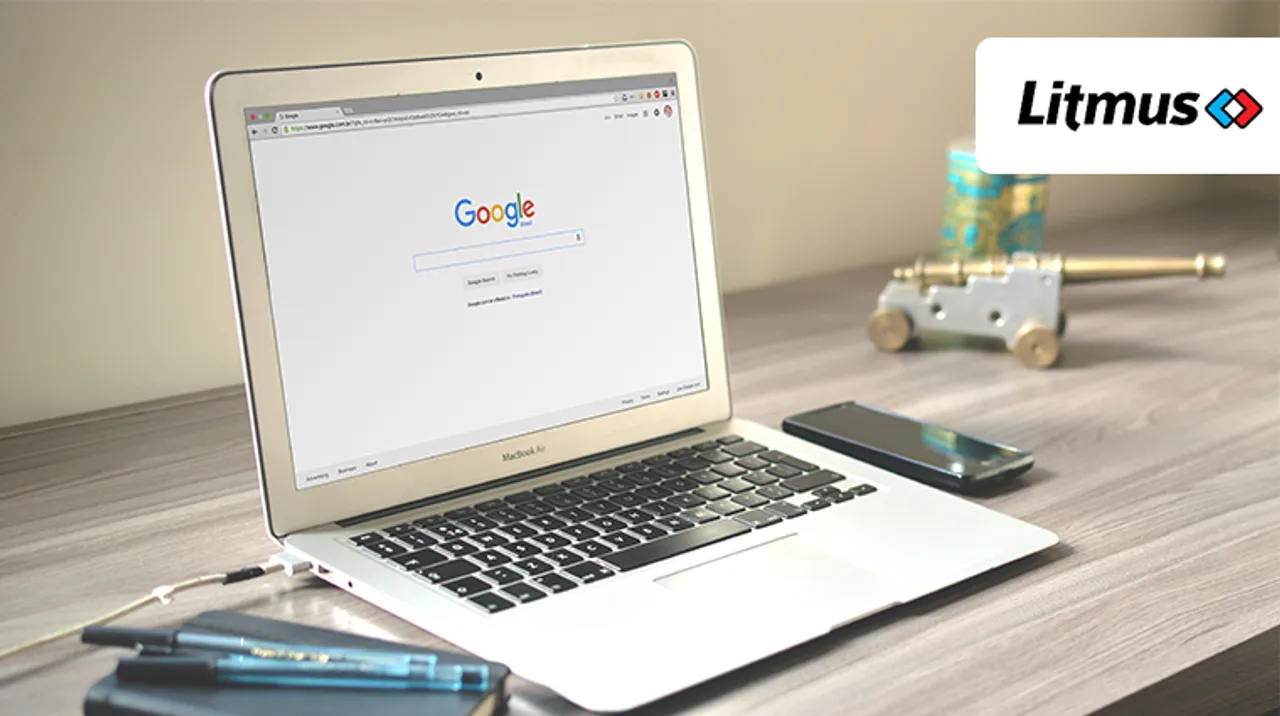 How do we define Litmus Branding?
Litmus Branding, established in 2001, is a branding and digital marketing agency headquartered in Gujarat, India. The agency offers creative brand establishment and communication solutions for clients across the globe.
For two decades, we have been constantly helping various brands to communicate, engage, drive traffic, and connect with their consumers on both offline and online platforms. We design communication that's research-driven, strategy-oriented, and more.
What's in the name?
Stemming from the widely celebrated idiom in journalism, 'the litmus test', the name Litmus Branding reflects on our pursuit of client success through effectiveness in strategy and quality in the creative output.
We believe in determining what works for our clients and providing them with measurable results through our research and data-driven approach.
What do we do?
Being an integrated brand communications agency, we
offer a comprehensive range of services, which are as follows:
Brand
Brand Strategy
Brand Identity
Logo Design
Promotions
Packaging Design
Brochure Design
Brand Advertising
Web
Website Design & Development
Responsive Mobile Solutions
eCommerce Web Solutions
Mobile
Native App Design
User Interface Design
User Experience Design
Digital
Digital Marketing
Search Engine Optimization
Social Media Marketing
Content
Content Strategy
Copywriting
Presentation


Why we do it?
The tagline of
Litmus Branding is: We Love Your Company.
Humble in approach, this tagline is reminiscent of 3 crucial belief systems of Litmus: Creativity, Culture, and Collaboration. It subtly hints at our 'Why', which is, aiming to achieve the best of creativity in combination with effectiveness.
How we evolve?
From eyeing the latest trending formats on digital platforms to doing our homework about the latest developments in design - the culture at Litmus cultivates intellectual curiosity. We have people coming together from different walks of life, contributing to creating communication paths for brands.
Social responsibility in social media
We firmly believe that our power and influence as a communications agency should not be misused. Keeping that in mind, we abstain from creating content around political issues. With both access and excess of information, it also becomes important for branding agencies to send out the right message. At Litmus, we avert from crafting anything that aims at tricking the consumer.
The need of the hour
Since there exists so much chaos around data security and privacy, the need of the hour is to plan ahead and ensure trust as well as transparency for users. These issues are deep-rooted within both the B2B and B2C markets, and when brands take steps for doing something about these issues, it has a positive impact on the consumer's psyche.
What can brands do about it? Inculcate data management as well as customer-first initiatives into the bigger picture to demonstrate transparency, build trust and acquire greater breadth and depth of data.
Automation can help businesses, too.
We learned the hard way
The right people are important for the job.
Irrespective of how much one relies on digital
technologies and new tools or software for working effectively, businesses need
the right talent with the ability and knack to efficiently comprehend and
interpret the needs and actionable steps for achieving mutually beneficial
results.
Did we just share
that?
Litmus Branding
was appointed to enhance the digital presence of a luxury sanitaryware
manufacturing company. While doing the research and reviewing their existing
communication, we found the most irrelevant visuals in combination with
randomly crafted copies. Their product (a toilet) was placed in the middle of
nowhere with a beach background. In another post, a woman was sitting on a
stool with her gown flowing in the air behind her, beating the laws of gravity.
While we understand that promoting a sanitaryware brand can have its own set of
challenges, their approach to maintaining their social handles made the entire
team crack up in laughs.
The funny and sad thing here is how digital communication is taken for granted. Brands such as these hamper their reputation and still expect consumers to take them seriously.
They work with us
Haldirams
Cadila Pharmaceuticals
Mitsubishi Heavy Industries-VST Diesel
Engines Pvt Ltd
IIT Jammu, IIM Udaipur, and various other
IIM's
Iba Halal Care
The industry as we foresee
We also believe that there will be more localization than globalization. The sponsored ads that we see on social media platforms will feature in regional languages so as to strike a chord with the target consumer.
Moreover, we have
observed a lot of growth and acceptance for podcasts and web series. That too
will be an efficient knowledge-sharing opportunity for brands who have a
defined niche, and desire to promote themselves indirectly.
A day without Internet
Every second and
fourth Saturday, the creative team at Litmus Branding has to survive a day
without the Internet. As challenging as it may seem at first, it's a practice
we're trying to instill as part of our culture to unlock the true potential of
an individual with the help of a well-stocked up in-house library, pro-active
ideation, sketching, brainstorming, discussions, etc.
Lastly, are you hiring?
Yes.