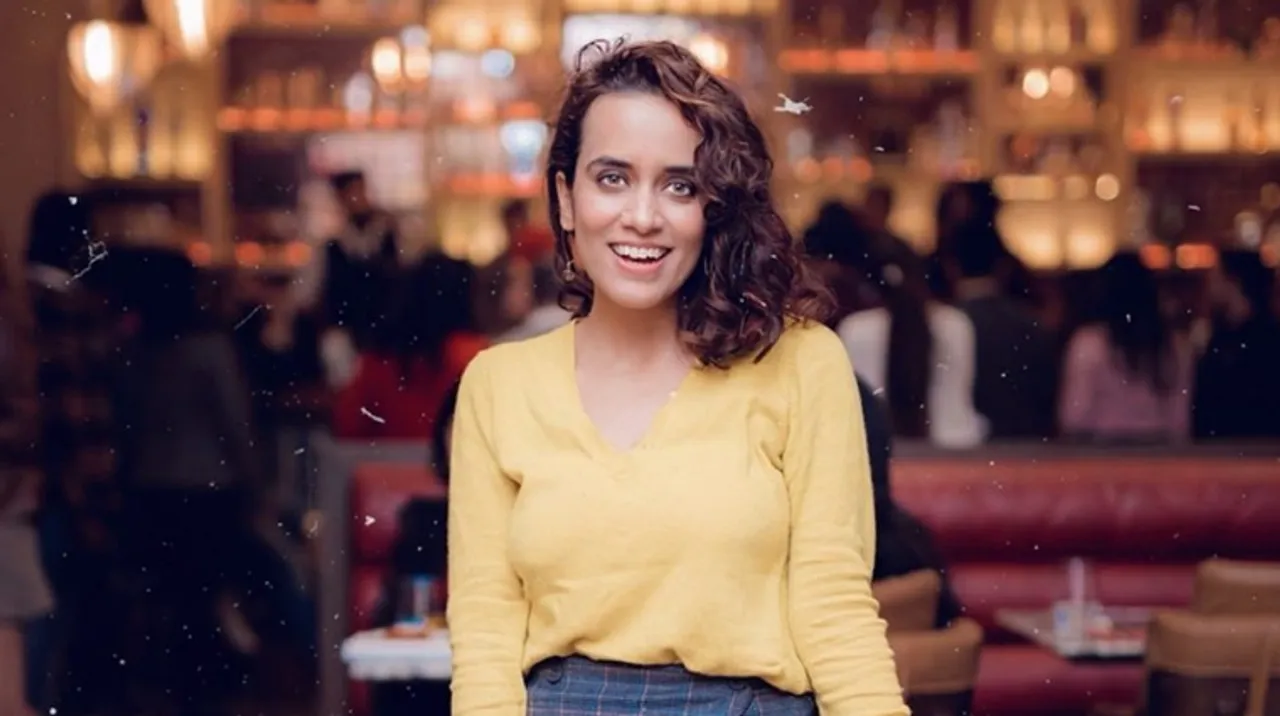 Working as a physiotherapist during the day and as a blogger by night, Mehak Sharma ensures to keep time aside for health, fitness and family.
To be successful as influencing, it is important to be authentic and true to one's values. A big chunk of this is about being passionate about the topics one creates content around. For Mehak Sharma, it's about sharing the different shades of her, with fashion and food being too important verticals she often writes about. In conversation with Social Samosa, she tells us more about her content creation process.
Looking back, where did it all begin?
I have always been quite active in extracurricular activities all throughout my life. I am professionally trained in Bharatnatyam and Indian classical music. Have done theatre with NSD, learnt Folk dance, skating, harmonium, etc. I come from a family of Doctors and being a doctor was treated like an obvious next step at home (I know, scary). I wasn't very studious but loved the idea of having Dr. as prefix so gave in. I studied to be a Physiotherapist and was working full time (still doing) and blogging was very new in India (2012), I got excited and gave in to let my creative juices flow.
What's in the name?
I wish I had an impressive answer. My nickname is Moon, thus Shades of Moon aka different shades of me.
What is your USP in this cluttered space? How does your content give you an edge?
My content is relatable. I am that annoying blogger who would write exactly what she thinks minus the filter. It would be sarcastic but not rude. And much like my moods, I would never talk about only fashion or food. It could be anything under the moon; so basically you can't put me in a box, which now I think isn't very good though lol.
Please take us through your content creation process. How do you stay relevant and relatable?
Working with brands which I (or will) actually use. Not getting scared of posting that cooking video thinking it might make me look uncool in this world of Swiggy and Zomato. I love health and I am not ashamed of it. 
Discussing with the brand the kind of captions I prefer (very very important). I cannot do a one-line caption — 'Hello I have been using this for 7 days and my skin is glowing now, please buy from the link provided'. Nothing against anyone but I need to share why you need the product. And if you are spending moolah from your pocket based on an online review, it must be honest and relevant. I want my readers to trust me and come back for more (advice not abuse). 
Even if the brand is commissioned to pay me for 2 stories, I always end up doing more. 50 seconds are much better to explain about a brand than 20.
I do read DMs and have chats with regular readers about any confusion or review they have regarding a product.
How do you make moolah with your efforts?
Barter who? I only do commissioned work unless it's a homegrown new brand which I love. It's tough to say no a lot of times because I am cheap and I love freebies, but then now I have learnt to let go of it. 
How do you maintain editorial objectivity with the influx of brand briefs?
Thankfully the agencies or brands that contact me already know about my kind of content so thankfully there haven't been any glitches yet. We always come to a middle ground where both of us are happy with the end product.
One instance/experience that made it all worthwhile
In 2017, I had this patient come to me and said, "OMG are you Shades of Moon? I know you, I follow you!! You wear makeup on your Instagram, but it's you." I was embarrassed but extremely happy. I like fame!
Weirdest brand brief/request ever
Wearing the almost there lingerie and posing in it. Also, they didn't ask, they demanded I wear it.  It was a beautiful sweet barter collaboration and the brand was so cool about it too. I had to burst their fantasy bubble over a very sweet mail too. Never got contacted by them again, but as I stalk them sometimes, they found some volunteers. 
If not blogging, you would be?
Going for the Oscars!
A day in your life
Working as a Physiotherapist during the day and as a blogger by night. If I need to be at an event then assistants at work take over. Also, I squeeze in time every single day for some exercise, one meal with family, healthy snacking, hydrating myself and watching YouTube videos. A typical sleep-deprived millennial life that I am grateful for. 
Message/tips for upcoming bloggers
As cliché as it might sound, but find your niche, your voice. Someone once told me, that each one of us is born with a distinct mission which only we can do and no one else. That's how we would be irreplaceable! Find it, go with your intuition and be kind to your family even after having 800k followers. 
Your Favorite Influencer
I really like Emily (from Cupcakes and Cashmere) and Nas daily for keeping it real, fun and amazing!
The Future you foresee for your Personal Brand
Creating content which is relatable fun and honest but 10000000 time better than what I am doing right now.