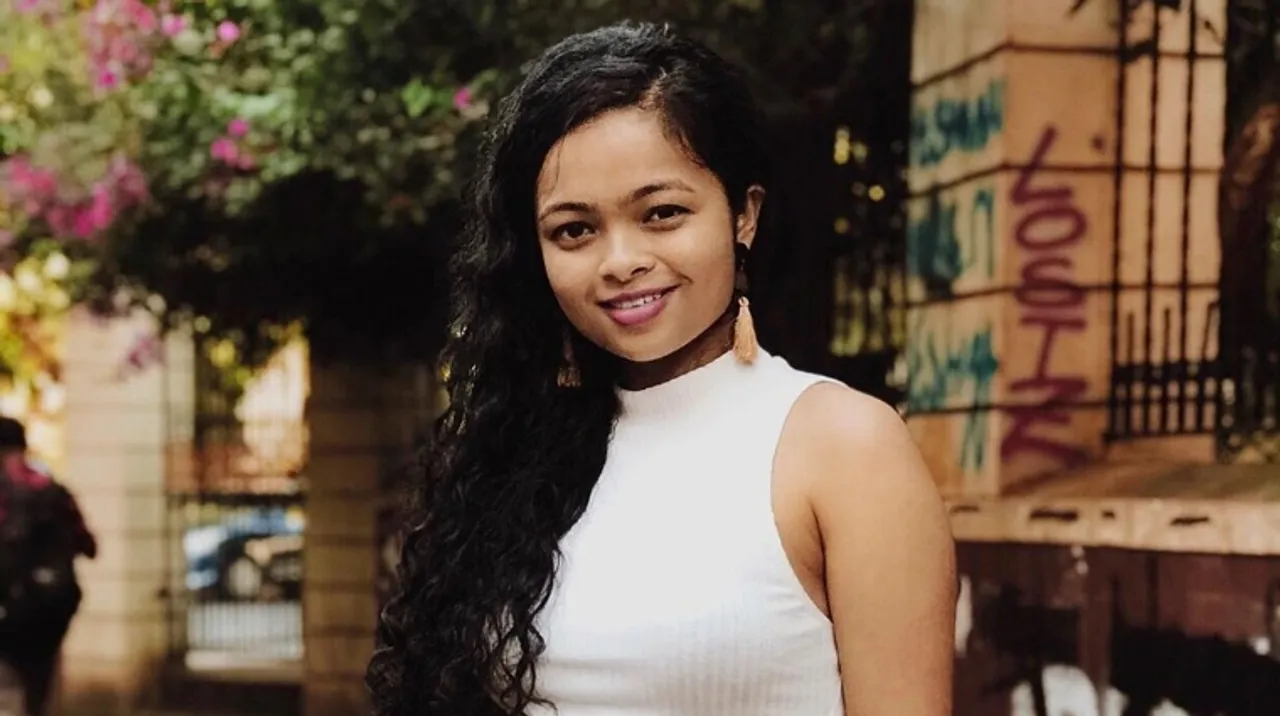 Shreya Smita Bhuyan likes to plan in advance to ensure that people can feel a sense of consistency while scrolling through her blog feed.
Currently studying a student of medicine, Shreya Smita Bhuyan hopes to continue juggling between being a doctor and running her blog. She feels she has two passions and must get to love and pursue both fields. A non-believer of following the hottest trends blindly, Shreya likes to support and promote sustainable and slow fashion.
Looking back, where did it all begin? 
When I was in high school I started working as a freelance writer for one of India's biggest makeup and beauty blogs. That was when people told me they love my blogs and it's helping them. Now even if I was writing for them and even getting paid, I wasn't entirely happy because I wanted to writes blogs on fashion and travel and they weren't into those. In this time, their readers also started coming to my Instagram to tell me that they love my style, which motivated me to work on fashion. So after working with this blog for over 4 years, I decided to take the leap and start my own.
What's in the name? 
I wanted the name to speak for itself. So I went with Of Wheres and Wears to denote that it's all about travel and fashion.
What is your USP in this cluttered space? How does your content give you an edge?
I always try to keep it relevant and real and stick to my personal values and beliefs instead of blindly running after collabs and trends. In fashion, you'll always find me promoting sustainable and slow fashion instead of running after the hottest trends. Of course, I do accept a few trends too, but those are consciously considered. In travel, my content always has a lot of information and unfiltered stories from the place.
My USP is the fact that I am juggling to balance both my worlds of medicine and blogging. Not as a backup but solely for the fact that I am in love with both fields equally so I plan to pursue both.
Please take us through your content creation process. How do you stay relevant and relatable?
It starts with research, planning and strategizing ideas and content. Then comes content creation and content distribution, which is especially important in today's date of frequently changing social media algorithms.
I personally do an extra step of planning my Instagram feed in advance and sometimes zeroing down on the outfits accordingly if necessary. This is so that my feed looks coherent. You'll notice every 12-15 pictures on my feed have similar colours or tones. A well put together feed always stands out. 
When it comes to staying real and relevant, my key is to only promote something if I would be recommending that to my own family and friends. Like I mentioned, I don't blindly run after trends and brands. I stick to my niche, promote brands whose values align with my personal brand and I am always trying to give value to my followers.
How do you make moolah with your efforts?
In the field of content creation, it's mostly through brand collaborations and sponsorships.
How do you maintain editorial objectivity with the influx of brand briefs?
I always try to blend my ideas with the brand's and create something that is agreed on from both sides. If a certain brand is very rigid and asks me to pose or talk or write in a certain way, I'll straightaway turn it down. You cannot enter my creative space without my creativity! 
One instance/experience that made it all worthwhile
Every time a magazine or website features me. Every time someone tells me my work has helped them.
Weirdest brand brief/request ever.
I'll tell you two. "We'd like to offer you a 40% discount code so you can buy our products at lesser prices. In exchange, we'll be expecting a blog post, a YouTube video, 3 posts on Instagram and Facebook and Stories."
"Please hold the product like this, show half your face like this, give a look like this, place the product box in the bathroom like this."
If not blogging, you would be?
A doctor. I am in my final year of MBBS now and I have no plans of leaving either medicine or content creation whatsoever. I am not keeping a backup or anything. As weird as it may sound, I have two passions and I am willing to pursue both. Who knows, I might create the next trend of balancing two worlds together!
A day in your life...
I am a final year MBBS student so my days are all about classes, hospitals, patients, a research paper along with posting and researching on social media every day. Content creation is mainly reserved for the weekends and public holidays unless very urgent.
Message/tips for upcoming bloggers.
Start right now. Whatever ideas and plans you have, you have to pave the way for them yourself. Never be afraid to experiment. Do not be a sellout to brands if you want to stay in the field longer.
Your Favorite Influencer
There are many actually. Masoom Minawala, Diipa Khosla, Chiara Ferragni for the style and the personal brands they've built. Masoom Minawala and Deepika Padukone for the art of staying humble in spite of all the success. 
The Future you foresee for your Personal Brand.
As of now, I want it to be known among the top in the country and even representing India globally. I want it to be a community built on trust. Later, I might try blending both my worlds of medicine and blogging into one brand but let's see.