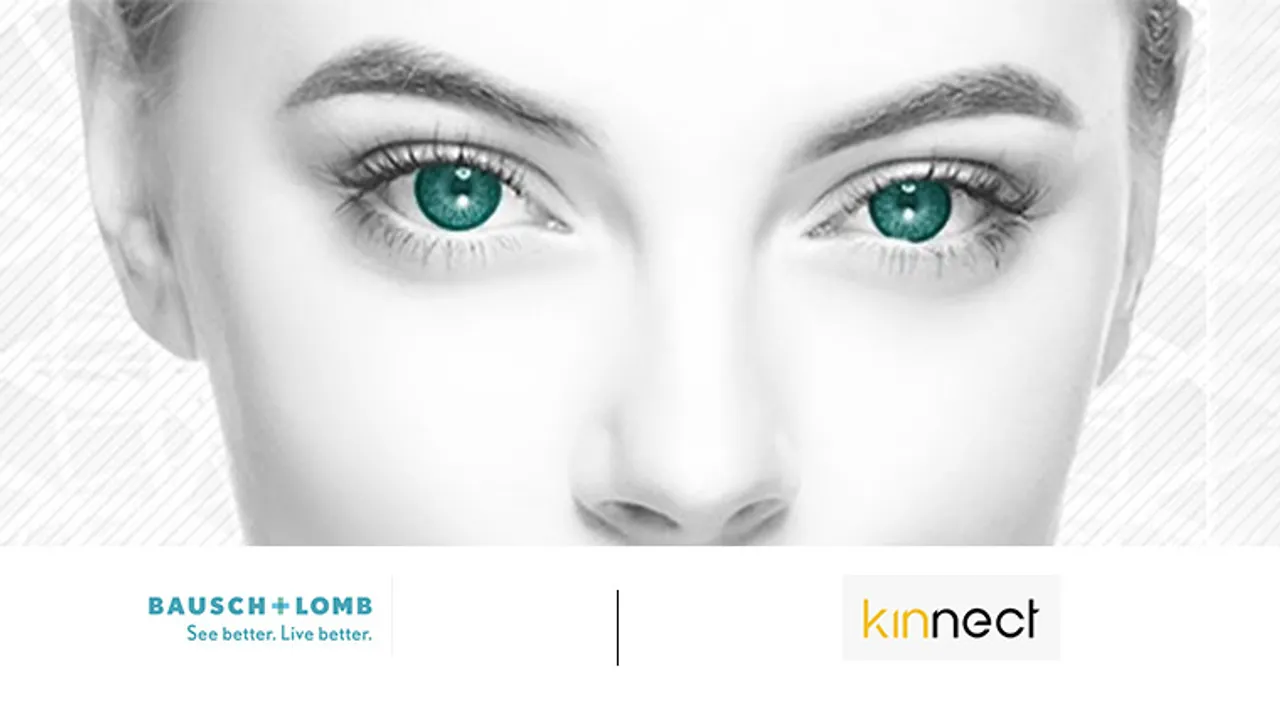 From the agency's Delhi office, Kinnect will handle social media management, outreach and online reputation management for Bausch + Lomb.
Contact lenses and lens care solutions company Bausch + Lomb has awarded Kinnect its complete digital media mandate. The account was won the following a multi-agency pitch and will be serviced out of the agency's Delhi office.
As part of the mandate, Kinnect will manage all Digital Media Planning and strategic requirements for the brand, including Social Media Management, Outreach, and Online Reputation Management. In addition to this, it will also be responsible for strengthening the brand's presence amongst its digital audience through the deliverance of effective campaigns for reaching consumers across paid, earned and owned media.
"We are delighted to partner with Kinnect as we move forward on our journey of building an integrated consumer experience through digital media. Their passion for building engaging, creative-led consumer journeys and a strategic approach to build solutions that work for the brand, will add a strong impetus to all our marketing initiatives and accelerate our efforts to expand the category to help more people to See Better Live Better," said Rohan Binny Arora, Marketing Head, Vision Care.
Commenting on the account win, Rohan Mehta, CEO, Kinnect said, "The vision wear/care market in India is on the threshold of new ideas and disruptions. We are excited to partner with Bausch + Lomb in their journey to be at the forefront of these innovations. The brand has shaped its growth around trust, goodwill, and product innovation — values that we resonate with the most. Having identified digital as a key medium to engage with millennials and the Gen Z audience, we will devise an optimised digital plan with strategies that leverage precision targeting, and communication that complements their vision for the brand."