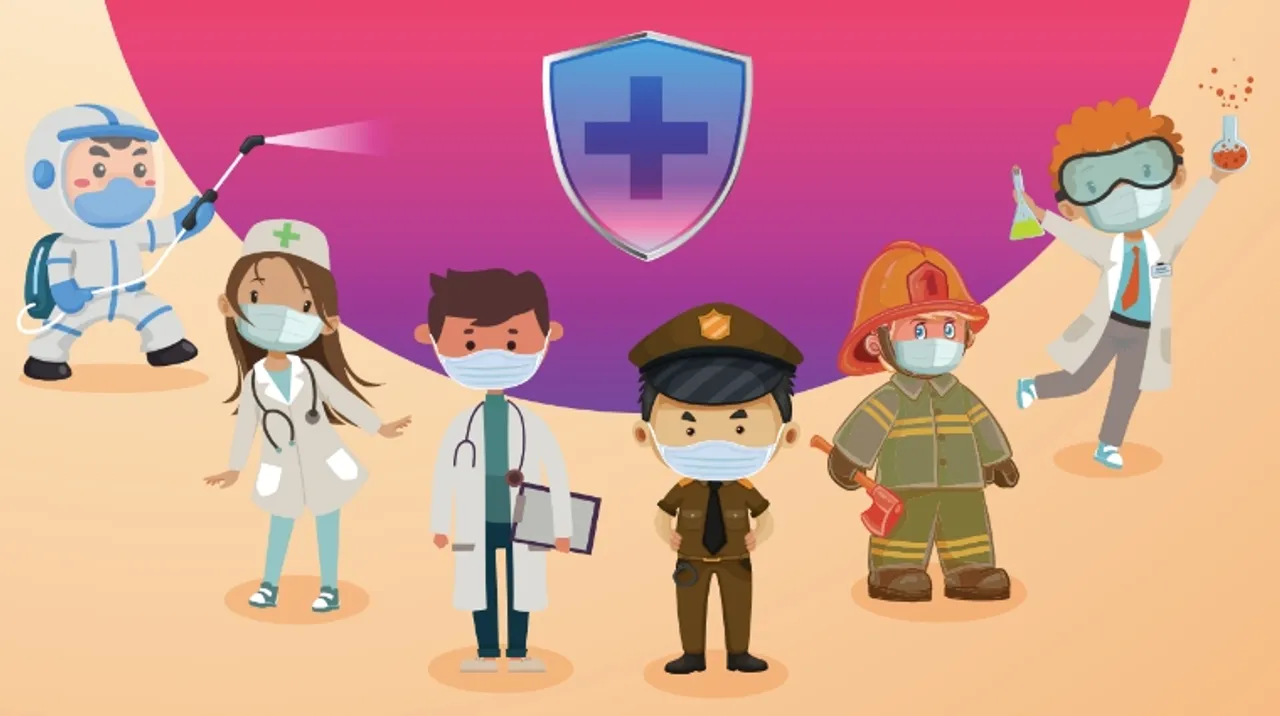 Compiled as an e-book, #LGKidsSaluteTheRealHeroes is documentation of gratitude expressed towards corona frontline warriors by kids of LG employees.
The COVID-19 pandemic is a tough time for people all over the world and especially for the kids who are at home away from their playmates and any outdoor activity. 
Navigating their way through the tough times, kids are learning important lessons about caring for others and valuing the sacrifices of those at the frontline in the efforts against the perils of COVID-19. In an attempt to capture these sentiments, LG asked the youngest members of its family, the kids of their employees, to pen down their thoughts. 
Compiled as an e-book titled #LGKidsSaluteTheRealHeroes, these essays give readers a glimpse of how children are comprehending the struggles around them. It documents how a child views a pandemic. Armed with cursive lines, they have expressed gratitude for every Corona Warrior out there, keeping them safe. 
The two core themes under which kids have expressed themselves are Real Heroes and Stay Home. Scribbled and drawn on ruled pages of notebooks and in some cases presumably drawing books, a healthy mix of English and Hindi can be seen across pages. 
Divided into three age groups according to academic years, the e-book progresses towards a better understanding of expression as the pages turn to the works and words of older kids. While the initial pages are understandably heavier on visual, the book gradually turns text-heavy as the age group move towards better comprehension and linguistic capabilities. 
The real heroes of the society cherished in the pages of the e-books include doctors, nurses, police personnel and sanitation staff. You can flip through the pages of the e-book here.