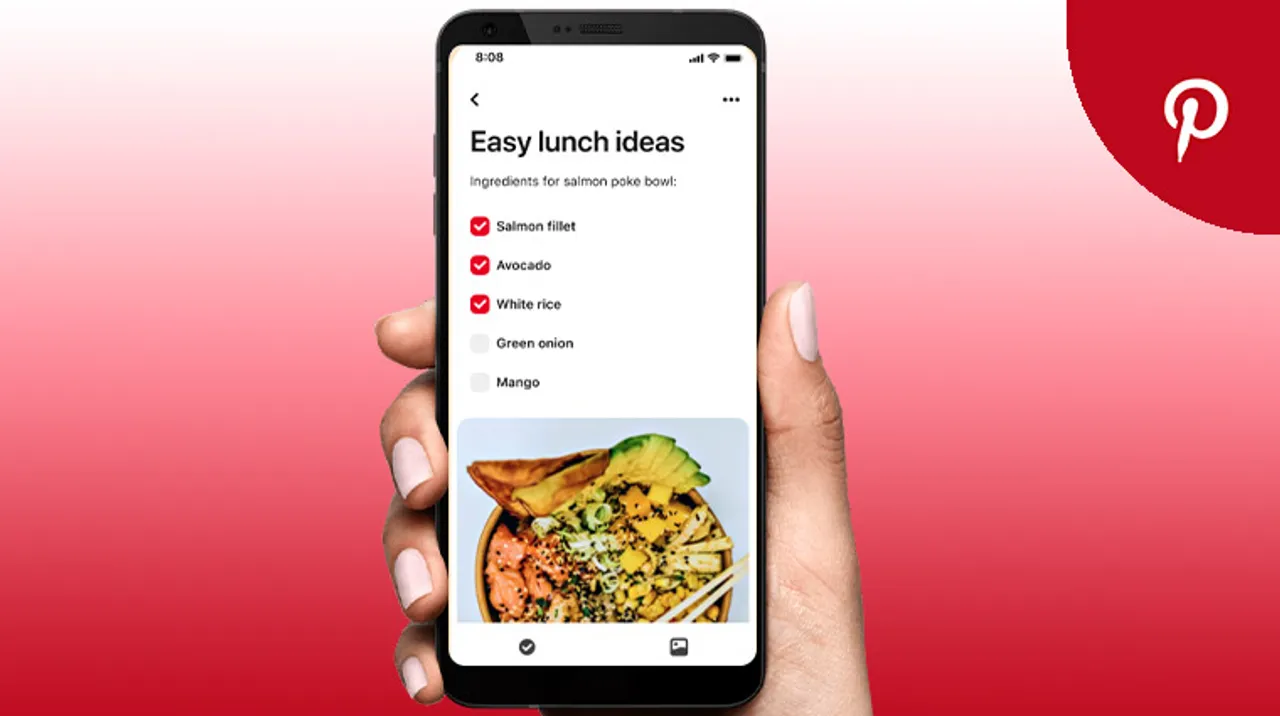 The new tools introduced by Pinterest for Boards will help users plan a practical purpose or activities around the ideas they save.
Pinterest Boards, the collection of Pins or ideas a user saves has always had a theme, and a purpose behind it, such as planning a party, looking for recipes, brainstorming for an event, and so on. Now, with the new tools introduced for boards, users can streamline the planning by adding notes, dates, and going through recommendations for boards.
The feature comes in after Pinterest observed an upsurge on the creation of boards and virtual events being hosted.
Last month, there was a 60% increase in the number of boards created, while engagement with boards is up nearly 75% year-over-year and nearly 50% month over month globally, according to Pinterest internal data.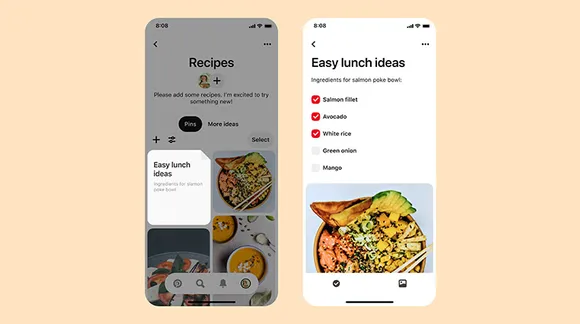 The creation of boards focused on virtual activities such as learning sessions, or personal events have increased by 50% (from March to April). Pinterest, therefore, bridged the gap from saving an idea till planning something around it.
Dates & Notes
For instance, if you're planning Susan's Birthday, you can add the date to track the timeline and also archive the board once you are done.
With the Notes feature, you can create a To-Do List, set reminders, list down things you'd need for the activity, and keep a track on the progress of planning, by noting tasks completed and remaining.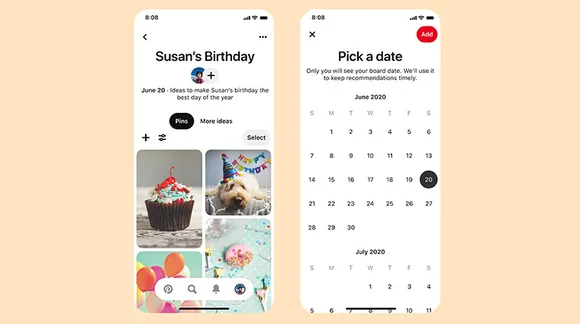 Automatic Grouping
Pinterest will use technology to suggest sections to organize your boards. For instance, if you have created a 'Work From Home' board for ideas around setting up your work station, you can further sub-categorize it into 'Desk Chair', 'Tables', and more.
Recommendations
The platform will also be giving suggestions and ideas around the theme of your board. If you've created a board on planning an event, you'd see suggestions such as sections and ideas for invitations, decor, food & drink, and activities. If you've saved recipes, you will be suggested more ideas around it.