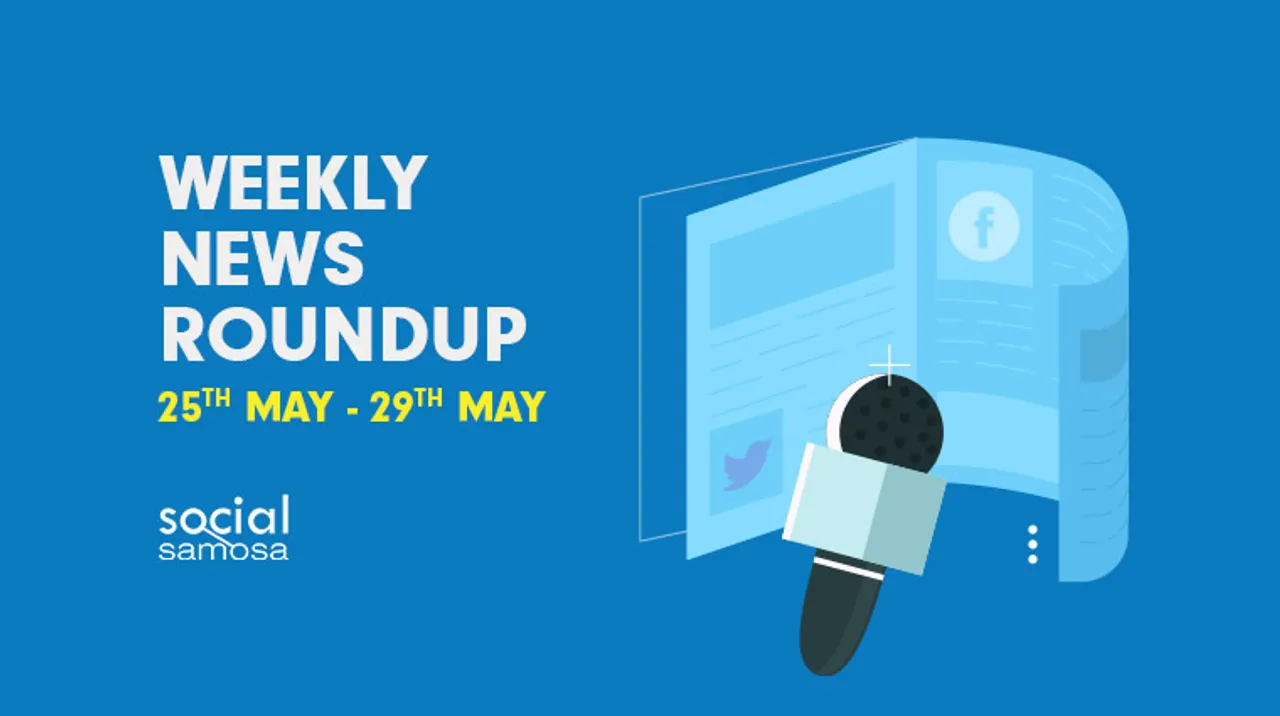 Social media platforms are constantly evolving and updating with newer features to increase relevance and stickiness for users, brands, and businesses. Here is our weekly roundup of Social Media News this week.
Social Samosa brings you all the latest Social media news, platform updates, and trends dominating the digital ecosystem.
Social media news this week was dominated by Instagram launching AR Tools for creators, IGTV ads, Pinterest Shopping Spotlights, and more.
Instagram introduces Badges in Live, ads in IGTV
Over the next few days, Instagram will start testing Badges and IGTV ads with a small group of creators and businesses in the US. With Badges, Instagram will give fans a chance to participate and show their love during a Live. For creators, it will help generate income from the content they are creating. Read more here.
Twitter tests new conversation settings
Twitter is working on a new feature that lets users limit the people who can reply to the tweet. Users can still view & like the tweet, retweet & retweet with comment. Tweets set for specific replies will be labelled with the reply icon greyed out. Read more here.
Pinterest launches Shopping Spotlights
Partnering with various influencers and publishers, Pinterest has launched Shopping Spotlights to highlight curated picks and trends. Read more here.
Twitter Report shares the fundamentals of Inclusion & Diversity in the workplace
The report details steps taken by Twitter as well as the way Tweeps are using the platform in inclusive ways while braving the pandemic. Read more here.
Facebook introduces updates for Creator Studio
The updates for the Creator Studio app will enable creators to publish and schedule Facebook posts and do more from within the app. Read more here.
Instagram adds new AR Tools for creators
Version 89 of Spark AR Studio has been launched with new AR capabilities, features, and tools for creators. Read more here.