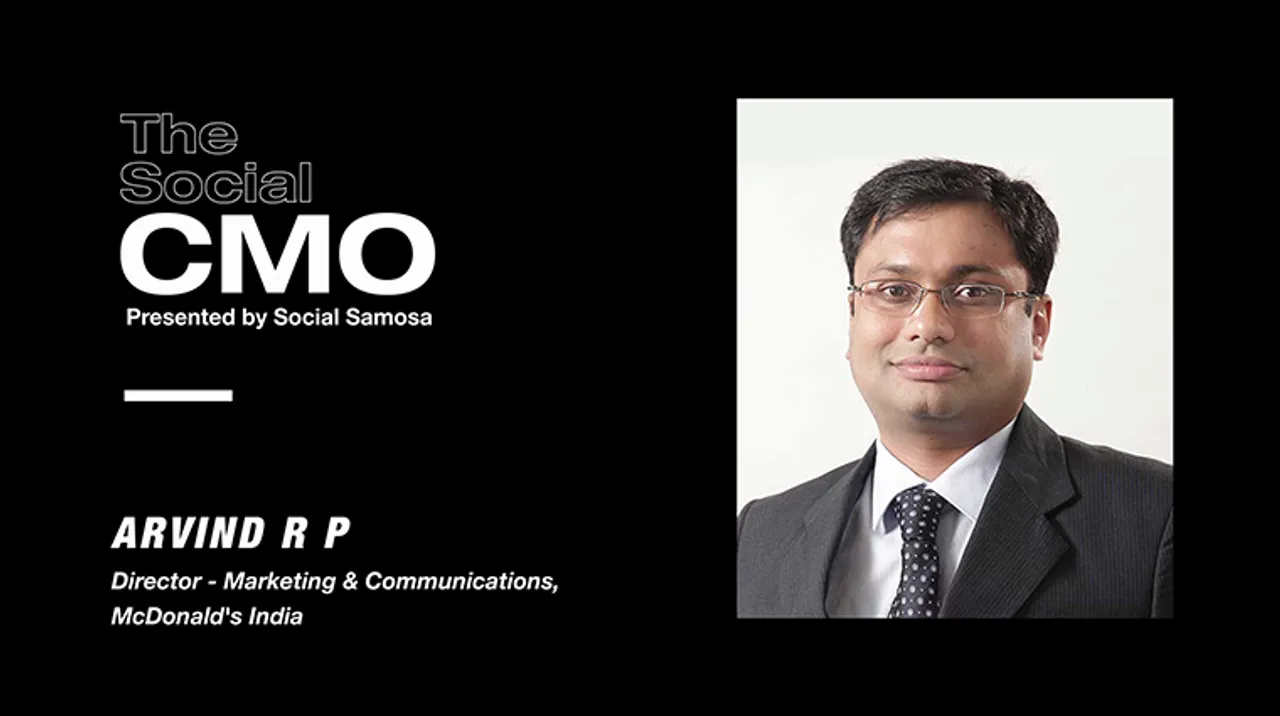 Featuring on the first episode of the new season of #TheSocialCMO, Arvind R P of McDonald's India encapsulates in a candid interview, how COVID-19 changed the course of things in the brand's marketing strategy.
Social Samosa brings back its marque properties, #TheSocialCMO featuring ft. Arvind R P, Director - Marketing & Communications, McDonald's India who comments on the infamous New Normal & what it means for QSR Brands.
The very axioms of the Indian A & M sector have evolved if not completely changed in the last couple of weeks. With Unlock 1.0 in action, what the New Normal means to every sector and brand is extremely subjective. For McDonald's India its consumers' emphasis on hygiene & the increasing demand for McDelivery.
In March, as the first leg of Lockdown was declared, most brands found it difficult to pause & re-evaluate. With all means of production & dissemination affected and with a global crisis at our doorstep did it make sense to follow the marketing plan, anymore? Arvind opines that consumers needed to feel safe & taken care of, giving rise to the phenomenon of Assurance Marketing for McDonald's India.
The last 3 months became the window to unlearning & re-learning, applying concepts to decode consumer data that otherwise would have gone ignored.
"We uncovered an interesting insight," shares Arvind in our candid Microsoft Teams conversation. "We found out that consumers use our Peri Peri fries to garnish & add flavour to other dishes made at home." Acknowledging the budding home-chefs' trend, Arvind emphasized the value, social listening added to the brand's pandemic communication plan.
Our online conversation, interrupted by sometimes by internet issues, a ringing doorbell, the pressure cooker whistle, and sometimes my mother, was a very fruitful one as it became a materialization of the New Normal we all discuss way too often.
What lies ahead for McDonald's India? A well laid out Road to Recovery that Arvind takes us through. Edited Excertps, in the video below: