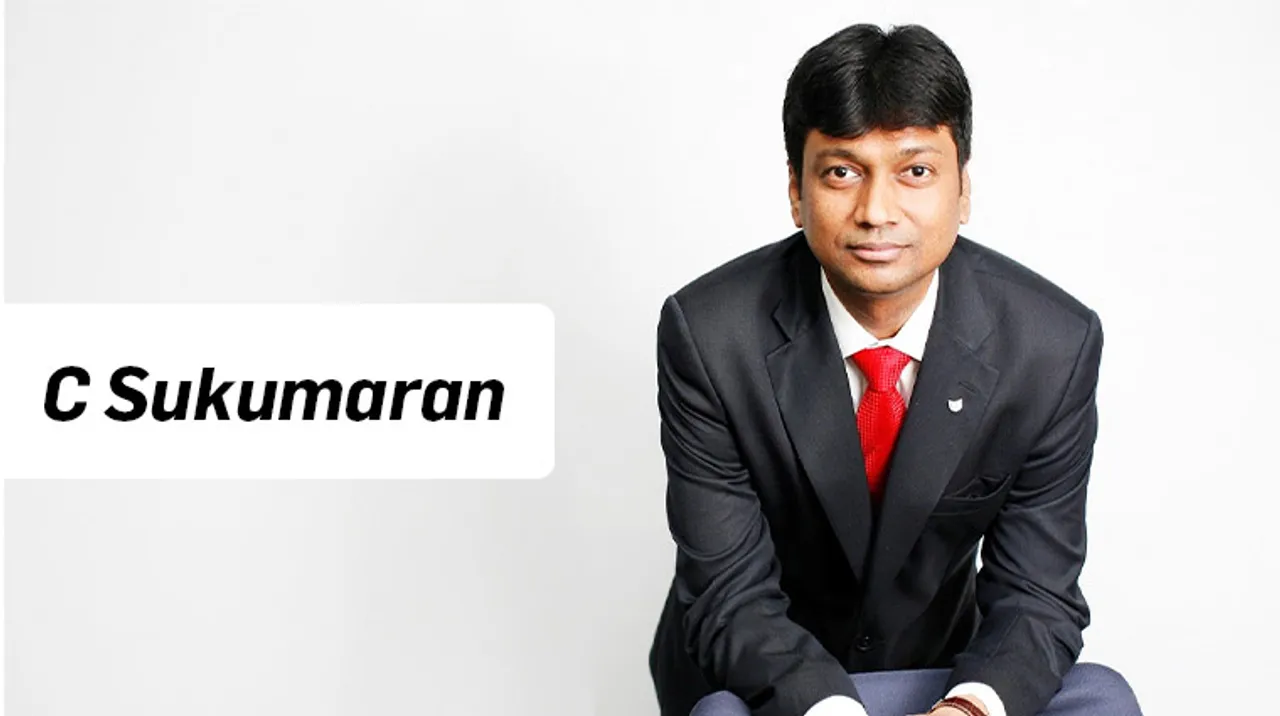 Responding to queries for webinars in regional languages, Canon started a series amidst the lockdown. C Sukumaran shares insights on the brand's regional content strategy
With an aim to help budding photographers and professional to hone their skills and pursue long-procrastinated passions, Canon announced a series of webinars. Topics being discussed include photography, filmmaking, editing and post-production. The interesting aspect of the strategy was the focus on regional languages: Tamil, Telugu, Marathi, Kannada, Malayalam, Gujarati, Oriya and Bengali. The strategy behind the move is for the brand to reach out to photography enthusiasts across cultures and traditions.
C Sukumaran, Director - Consumer System Products Division & Image Communication Products Division, Canon India gives us a glimpse into the making, execution and response to these webinars.
What were the insights that led to the selection of languages for the webinars? Could you take us through the selection process?
We got a lot of requests from our attendees of nationwide webinars to attend these sessions in their regional languages, and it is our constant endeavour to be conscious of the ever-evolving needs of our customers. So, we started offering masterclass webinars in regional languages to connect with our audience on a larger scale.
In regards to the curriculum/topics being discussed: Is the lockdown being factored in the conversations?  To what extent?
The online masterclasses are targeted towards photography and videography enthusiasts, professional photographers and film & photography students, to utilize the lockdown to learn new skills from industry experts. These classes were crafted with recommendations from some of the industry's best talents.
We cover a wide range of topics in the webinars to make them as informative and creative as possible. These include Guide to Creative Lighting, Lens Understanding, Cinematic Videos and Equipment Selection Guide for Wildlife Photography, just to name a few. While the current times may feel challenging and bewildering, our endeavour is to drive home the point that this could be the prime time to learn something new and hone one's skills in the art of photography.
Could you tell us about the use of social media to promote the webinars? Which platform helped you garner most interest?
The webinars were initiated on April 3, and the registration link, T&Cs were made available across all Canon India's social handles to reach a wider audience. The regular updates on Instagram and Facebook about the masterclass saw huge interest from our followers and further helped increase the attendance for over 50+ webinars that we organized over the last 50 days. The lockdown has made social media more relevant than ever before and makes it an ideal platform to connect with our consumers.
Apart from the webinars, what are some of the other ways Canon India is attempting to be a part of the consumer journey amidst the lockdown?
Canon aims to be a part of the consumer experience at every step but also make that process seamless. For instance, we have extended warranty on all products whose standard/extended warranty expires during the government-imposed lockdown and have also resumed Canon services as per government guidelines in different states. We have also created specific campaigns like "StayinDoGreat Silver lining" initiative so that consumers can actually pick up their cameras and capture the positive scenarios in this lockdown restriction situations and can actually spread positivity all around.
Could you tell us about some of the content creation and consumption trends that you have observed due to the lockdown?
In the past couple of months, content consumption has sky-rocketed, as people have more time at hand now. This also means that there is a massive increase in demand which has led to an increase in content creation. In the current unprecedented time, the maximum consumption of content is in the form of news related to the pandemic or to do with ways in which one can deal with it productively. Hence, at Canon, we are trying to establish different ways in which we can create engaging content for our consumers so that we can all get past this tough time together. We are tapping social media and realising its significance now more than ever before.
With mobile phones being increasingly used for content creation, how do you see the market of photography products changing in the future?
Consumers are using smartphones to capture everyday moments and this has helped in increasing the photography culture. However, with smartphones, the prospect is restricted, and this is where DSLR and Mirrorless Camera photography comes in, as it allows consumers to explore the full potential of their passion for photography.
Our focus is to address the needs and demands of consumers who want to advance from basic smartphone photography to the professional realm. Cameras are well poised to offer exceptional aesthetics and are always a value-add for a user, as compared to a smartphone.