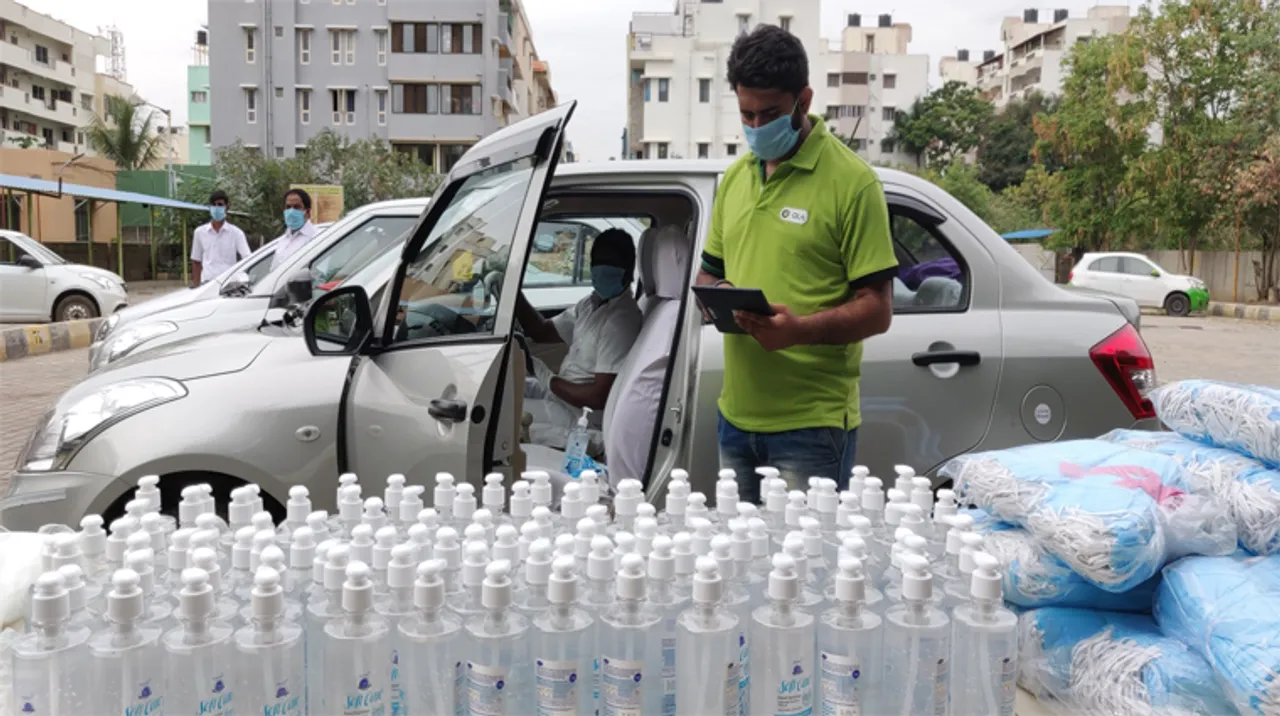 The new Ola campaign lists the various steps taken by the brand under the Ride Safe India movement as operations resume in over 200 cities.
Ride Safe India initiative aims to ensure that all Ola driver-partners have access to quality safety equipment such as masks, sanitizers and disinfectant liquids. In an attempt to inspire confidence among driver-partners as well as commuters, the Ola has released a campaign video where a drive-partner explains the worries of his wife as he plans to return to work. He is trying to find his car keys that his wife has hidden in fear.
While addressing the audiences, the protagonist explains the guidelines Ola has put into place to ensure the safety of driver-partners and commuters. The visuals take viewers through these steps that include cleaning of the vehicle before every ride, regular fumigation and driver-partners being mandated to click a selfie with a mask before starting the ride.
Speaking on the enhanced vehicle safety standards, Anand Subramanian, Spokesperson for Ola, said, "With the 'Ride Safe India' initiative, we want both customers and driver-partners to be able to travel with the highest levels of safety at all times. Our network of fumigation centres will help ensure strict adherence to vehicle fumigation, and while enabling our driver-partners with safety equipment such as sanitizers, disinfectants, and masks."
"All Ola vehicles will also comply with social distancing measures with the use of PVC screens between the driver and passenger seats. We are committed to raising the industry benchmark for safer mobility and our fumigation centres will help track and monitor the compliance standards across 200+ cities in the country," he added.