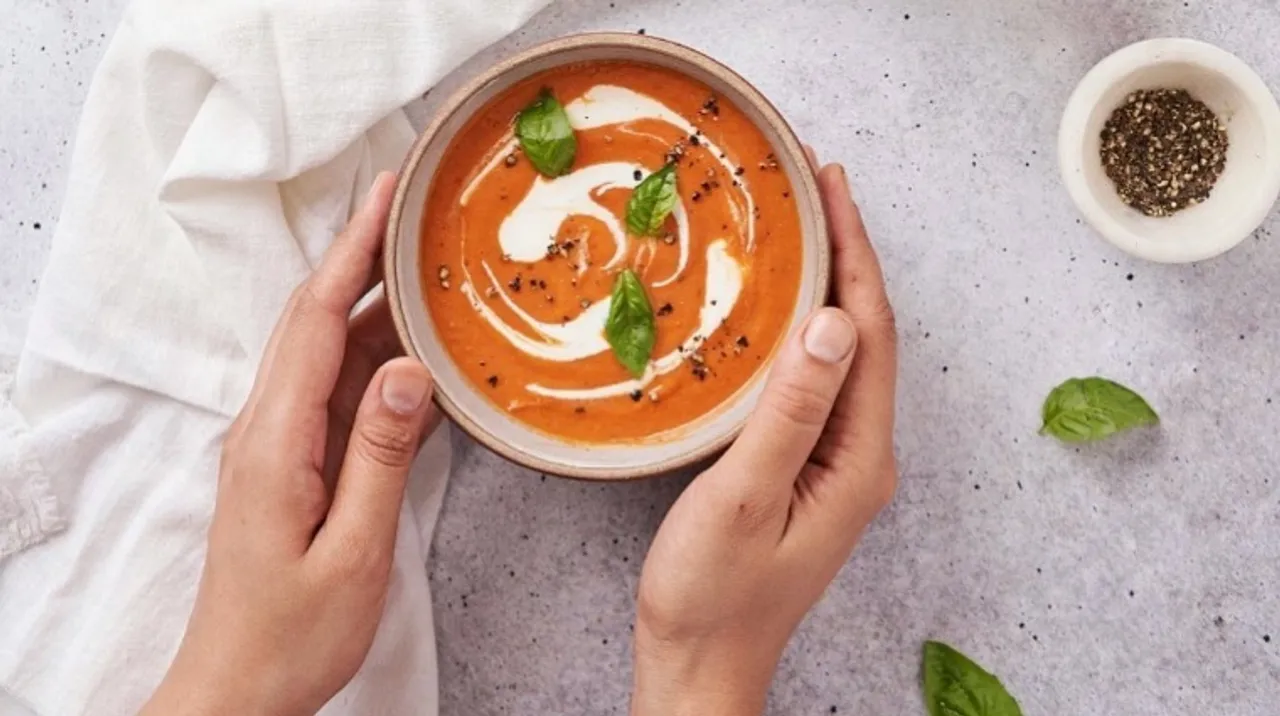 Every time someone tries a recipe from her blog and appreciates it, Shumaila Chauhan feels like she is a part of that person's experience.
Telling stories through food is something Shumaila Chauhan loves to do. Before a shoot, she researches on all possible platforms in search of elements that could inspire her and enhance her work. The work she refers to need not always be about food. Eventually, she narrows down the possibilities and decides on the props, backgrounds and other items that would be required in the picture. She tells us more about the process.
Looking back, where did it all begin? 
I started blogging in 2010 when I was newly married and trying out new recipes. I wanted to document the recipes that worked, along with snippets of my life, and so started a blog on Wordpress: The Novice Housewife. Because of my blog, I got interested in food styling and photography and now work as a full-time recipe developer, food stylist and photographer. 
What's in the name?
I was newly married back then and due to visa restrictions couldn't work. That's why the title housewife. Since cooking was very new to me, I added the word novice. 
My Instagram handle (@muddychoux) story is different and is a play on my name Shumaila. I started the page a couple of years after I started my blog and since Instagram was more for my photography and styling assignments and I did not want a page saying Shumaila Chauhan photography, I thought a play on my name would be interesting. A lot of people mispronounce my name Shumaila as shoe-maila (Hindi word for dirty). A friend of mine would call me dirty shoe for fun. The dirty became muddy, and the shoe became choux (as the pastry). Since most of my photography was food-related, I thought it to be apt.
What is your USP in this cluttered space? How does your content give you an edge?
I try my best to be as authentic as I can whenever I post something. I like to create content for the sake of creating content not because the algorithm demands it. I think my style is more editorial than commercial, and I love telling a story through my pictures.
Please take us through your content creation process. How do you stay relevant and relatable?
I shoot mostly food and love to tell a story through the food. Before shooting, I research Pinterest, Shutterstock, Instagram, Flickr, Behance for the direction I would like to take. I might be shooting cake, but might find inspiration in a picture of something savoury or a lifestyle shot nothing to do with food. I look for elements that I like in the picture that I could incorporate in my scene and accordingly create a sort of mood board in my head (if shooting for a client then I work on actual mood board). Depending on what scene I want to create and the food I am highlighting, I narrow on the props, backgrounds and list down other items besides the main dish I would need for the shoot. Once I have all that figured, I style and shoot the food with that picture in mind. 
How do you make moolah with your efforts?
I get paid for recipe development, recipe videos, food styling and food photography assignments.
How do you maintain editorial objectivity with the influx of brand briefs?
If I am working on styling or photography assignment, I have come to realize that it is the client's vision that I need to make sure is conveyed and have made peace that it might not always be 100% in line with mine. For sponsored content, since the platform is my page, clients generally understand that while their brand guidelines are important since my followers identify with a particular aesthetic I need to maintain that. Also, it's important to take out time for personal projects where you can explore your own creativity without any restrictions, and experiment with newer styles. 
One instance/experience that made it all worthwhile
I think every time someone tries a recipe from the blog and messages that they loved it, it makes me realize that what I am doing is being seen and experienced by someone else in their own kitchen. 
Weirdest brand brief/request ever
A client asked me to make a specific dish that I was not particularly experienced making and having tried in the past, not to my particular taste, so I told the client that I would like to work on something else on similar lines since there was no hard and fast rule for recipe development. The client kept insisting that it had to be that dish and that they would give me some recipe off the net and I just need to make and shoot it. I refused and eventually ended up submitting something that I worked on and could call my own.
If not blogging, you would be?
Styling and shooting food for clients (which I already do). One day though I would love to own a bed and breakfast sort of place.
A day in your life...
That's the best part, no day is the same. Depending on assignment, I could be outsourcing for a shoot — props and ingredients; or I could be at home testing or prepping for a recipe. Some days are dedicated to video shoots, some days spent editing. Some days are spent in studios or client offices styling or shooting. 
Message/tips for upcoming bloggers
Be authentic. Give credit wherever it is due. There are three 3 Ps that I keep reminding myself: Passion, practice and patience. To be good at something you need these three Ps. You need to figure out what you are passionate about, and once you do practice it, but keep your patience because sometimes getting good at something doesn't come instantly. 
Your Favorite Influencer
I don't have one favourite and I won't call them influencers but artists whose work I admire. While I am listing a few, there are many others whom I have not mentioned but respect their work. One of the people I always get inspired by is Shivesh for how much he has grown and the dedication he has shown to his work. Amrita for the amazing food she is creating from local and seasonal produce. Richa for her easy recipes and the energy, she has always shown in her work.
Bea for the inspiration and advice she has given so generously over the years and shaped my work. Deeba was one of the first bloggers I followed much before Instagram and was always inspired by her work and the recipes she created. Kyrsty for her aesthetic food styling. Joanie's YouTube tutorials are a must for anybody interested in getting into food photography. There are so many more that I am missing out right now.
The Future you foresee for your Personal Brand
Due to styling and photography assignments, I have not been able to give my blog the time I should have and in the future, that is something I want to personally work on. So lookout for more recipes and videos on my blog and stories that revolve around the food that I share with my family and friends.