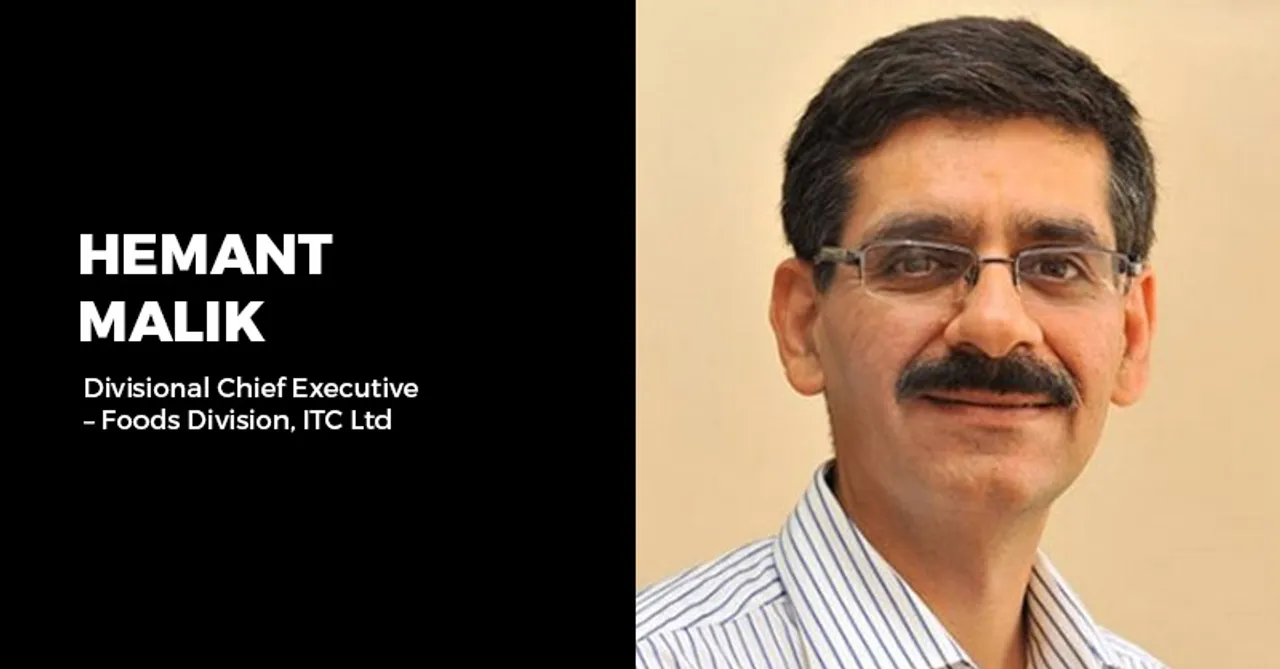 Under lockdown, Bingo! has stepped up its social media strategy with original content, relatable humour and the power of influencers. ITC's Hemant Malik takes us through the roadmap.
May it be by reminding people about geometry in snacks or leveraging the quirkiness of Ranveer Singh in brand communication, Bingo! has been consistent in its brand connect. They want to be unconventional, youth-centric and witty while engaging with consumers. This reflects in the social media strategy of Bingo!.
From comedy sketches to animated videos and engagement video contests, Hemant Malik, Divisional Chief Executive – Foods Division, ITC Ltd helps us decode the gameplan.
What are the steps Bingo! has taken to stay relevant in the lives of consumers during the lockdown?
With the lockdown announced and people glued to their screens all the time, the brand felt there could not have been a better time to connect with them. The general environment was gloomy and there was a lot of frustration mounting up. Everyone we knew was rummaging through YouTube going through old comic content and rehashing the web series. We decided to be one common platform for fresh comic content and keep making people laugh.
It began as a video collaboration with top artists of the country and then the brand went on to do contests, ride on nostalgic trends, and bring very relatable content to the audience The pieces covered from our end are work from home woes, interactive challenges and contests and a good amount of observational comedy.
Bingo! has been putting up a significant amount of original video content on social media platforms, could you elaborate on the strategy at play? 
Building Bingo!'s association with humour, Bingo! Comedy Adda was conceptualized as a platform in 2017 for live stand-up comic shows in colleges. Encouraged by the platform's success, very soon this became a ticketed event in major cities, promoted through various entertainment ticketing platforms. Over time, Comedy Adda has evolved into a full-scale digital entertainment channel, that provides humorous content to a large audience and keeps the viewers hooked. 
During the lockdown, consumers were seeking fresh content that would help uplift their mood and spirits that were dampened by a sense of boredom and frustration. In line with Bingo! being a fun brand with a quirky and light-hearted take on situations in life, Bingo! Comedy Adda decided to entertain consumers with original, yet extremely relatable videos. 
There is diversity in the category of videos being put up — Comedy, DIY, entertainment and sketches. Could you tell us about the strategic reason behind these choices?
There were no on-ground, live comedy shows. With limited sources of entertainment, while staying within the confines of one's home, the overall sentiment was low. So, Bingo! decided to bring appropriate humorous content to everyone's screen. This was the perfect opportunity to continue building brand affinity and connect with the target audience via the most relevant platform for the youth. 
Be it with the series on Work from Home (WFH) issues, tackling boredom or talking about trending conversations with our sketches, a variety of content was conceptualized and developed to keep conversations aligned to matters that touched one's life. While Sahil Shah gave a fun twist to Video Calls, ace comedian Gaurav Kapoor decided to visit Bali from his home. The comedian duo of Kumar Varun & Rahul Subramaniam depicted a scene borne out of extreme boredom and Akash Gupta reimagined the struggle of every youth through his widely appreciated series 'Man Vs Home'.
Could you tell us about the influencers Bingo! collaborates with? What's the thought process and strategy there?
Bingo! is known for quirky humour. Looking through the brand lens, we work with artists who are celebrated for their unique flair, have a quirky Bingo!-ish style of humour and are very relatable to the audience that we want to cater to. So far, the brand has worked with numerous top comedians, be it for live on-ground comedy shows or creating digital-only content. The idea is to work with artists whose works exemplify Bingo!'s persona while being close to the target audience in terms of their thoughts and lives and can build higher relatability with the audience.
Is there a difference in the impact of collaboration with a Bollywood celebrity and a niche influencer? How does the brand measure it?
Ranveer Singh is undeniably Bollywood's youngest superstar and his name comes to anyone's mind when they speak of quirk and spontaneity. His magnanimous personality exemplifies quirkiness and originality like no other, which is in absolute sync with the brand's ethos. He fits extremely well with the brand thought and hence he is the first choice for us.
Whereas niche influencers build the slice of life stories, which are very relevant to the audience, and they help us in building a symbiotic relationship of humour with the brand. They also help us reach out to the dedicated fanbase they have built over the years. Having niche influencers gives us multiple opportunities of reaching the target audience through different windows and we have the luxury of being associated with multiple influencers at the same point thus giving us a better chance at amplifying any campaign. 
Though Ranveer's campaign is for the larger than life delight moments/ experiences, niche influencers are the ones for relatable stories.
Which social media platform works best for Bingo! in terms of engagement?
While, YouTube is the primary video hosting platform, Bingo! has been very active on Instagram and the platform has acted as the communicating tool from our end. The platform through its various features of AMA, Polls, Stories and Posts has helped us reach out the target audience in different ways.
Tell us about the three most significant social media campaigns for Bingo! and why they were important
Bingo! Connecting has been a special campaign for us. The campaign was designed in line with the brand's philosophy of bringing laughter on faces, no matter what. When the world is under stress, somebody is always around for that moment of laughter and madness. This campaign sought to establish Bingo!'s connect with thinking out of the box, bringing laughter and had a very slice of life touch to it. 
With the new WFH routine, 'break-time' during office/college etc. had dissolved while individuals were battling it out between work and household chores. Bingo! wanted to become their 'break partner' and remind them that it is necessary to take breaks.
Ranveer Ko Mazaa Chakhao campaign is another campaign that got us a very exciting response from the audience. We invited flavour suggestions from across the country and Ranveer's favourites out of the entries would be launched as new flavours. The brand received a total of more than 1 lakh entries from different channels, and we have successfully launched 2 new variants: Herby Spin and Chatpata Swing under Tedhe Medhe. 
How has the pandemic and the lockdown changed the way Bingo! approaches social media? How do you expect it to change after the lockdown has been lifted completely?
When the lockdown began, the brand wanted to stay relevant in the minds of consumers with the creation of fresh comic content. With time, the brand has taken cognizance of the power of social media and the reach and amplification that the medium offers. Even post the lifting of lockdown, the brand aims at staying extremely topical, vocal on social media channels, keep looking to create great content and be the one brand that continues strengthening its association with humour and quirk. We strongly believe the power of social media is only going to become more significant over time, especially for our target segment. 
How does Bingo! approach trending/topical content? What are the criteria to pick conversations to talk about?
Since the target audience is also mostly present on social media and is always engaging in the most trending/topical conversations, we understand that the brand needs to have its own take on such events. Keeping this in mind, the brand aims at covering all topics that we can give a humorous twist, without being preachy or telling. Bingo!'s essence truly lies in taking things in a light-hearted way.
Based on social listening, what are some of the content creation and consumption trends you have noticed during the lockdown?
One of the major trends we figured this season was around how people were too upset about missing out on the crucial events of their lives. There were people who were missing their birthdays, wedding celebration which was postponed due to the announcement of lockdown. The brand took cognizance of this and decided to make them laugh with none other than Ranveer Singh and that's been our Bingo! Connecting campaign.
Another driving trend that we noticed on social media was how people were finding it tough to adapt to the whole work from home routine and everyone was talking about balancing that out with the house chores. The 'break-time' during office/college etc. had dissolved as the youth was battling it out between work and household chores. And that was the starting point of our 'Lo Ek Bingo! Break' campaign.