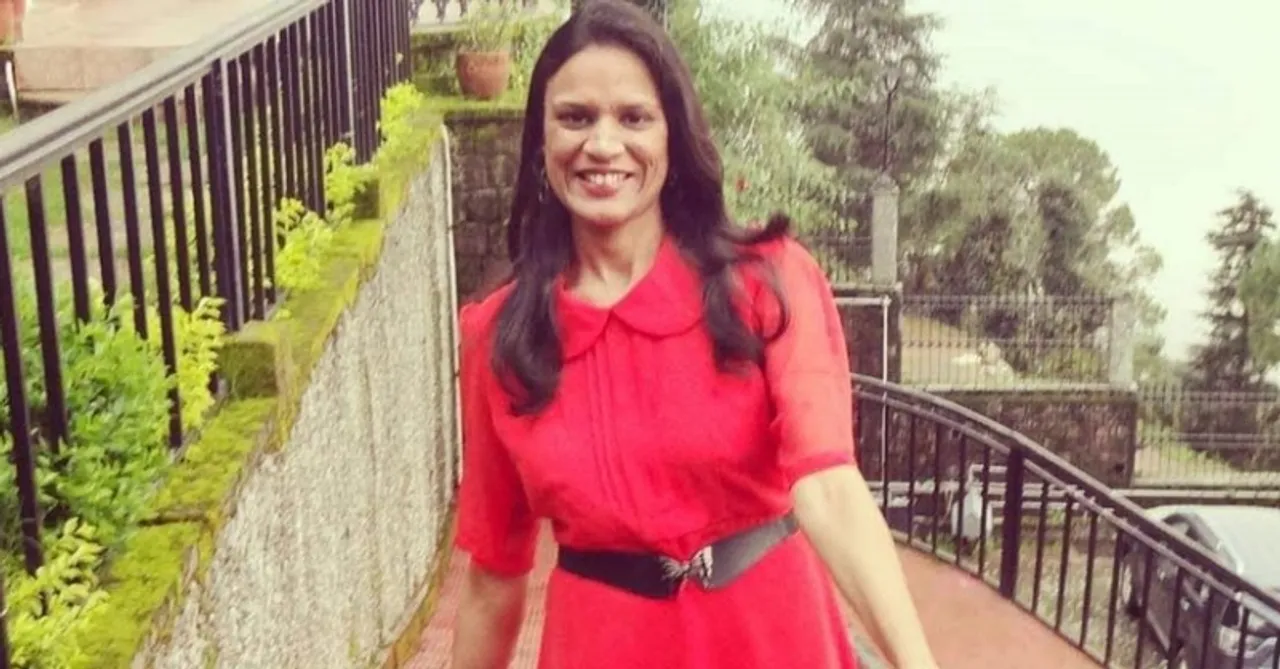 Since writing her first blog in 2016, Anupama Dalmia has kept going, exploring publishing, reviews and digital content creation.
When it comes to writing, Anupama Dalmia often notes down an idea as it hits her. Over the next few days, she thinks more about how to best put it into words. She lets her thoughts simmer and structures them well. To her, reading her work with the lens of a reader is an important part of the process. It helps her stay objective and garner satisfaction about the quality of her content. In conversation with Social Samosa, she tells us more.
What made you start creating content? When did you start?
As a child, creative writing was my hobby and over the years, this love took a backseat as I got busy with life and the corporate grind. In January 2013, I resigned from a plush job to pursue my passions. I am a trained dancer, so I began my journey as a dance instructor and in parallel, I started volunteering with an NGO and got involved in the rehabilitation of human trafficking survivors. After the birth of my daughter, in 2015, the writer in me came out from the confines and I wrote a poem on my first Mother's Day. It was appreciated by everyone and my husband encouraged me to start blogging. I was not sure at first whether this is something that I am cut out for but his faith in my abilities won over my self-doubts. He created my website and I posted my first blog in February 2016. From then to now, there has been no looking back. I have worked hard to explore the space of digital content creation and am satisfied with my journey so far. 
What makes your content stand out?
I think honesty is what makes my content stand out. I write/create content from a place of conviction and belief and that connects my readers to whatever I present to them. Every post/thought of mine is something personal to me. Even in the case of brand collaborations, I associate myself with a certain product/service only if I actually wish to endorse it. I would rather let go of attractive offers than mislead those who place their trust in me. 
How did you start writing books?
Writing a book was a childhood dream. I have grown up reading books of authors like J.K.Rowling, Enid Blyton, Ruskin Bond and the likes, and always wondered if there would ever be a day when someone would read my book. My debut novella "Aarohi" was actually written for a contest and the response to it has been overwhelming.
One instance/experience that made it all worthwhile?
Honestly, it is hard to pick one instance or experience because there have been many. Every time when someone says I inspire them or a post of mine gives them strength or has made them look at an issue from a different perspective, I feel it is all worthwhile. Awards, accolades, love from readers and the community – everything is precious and every day I feel I made the best decision of my life by choosing to walk a different career path. 
What does a regular day look like?
Well, there is no regular day because every day is different. I am into multiple lines of work. I am a writer, social influencer, creative writing mentor, serial entrepreneur with three ventures, choreographer and mother to a 5-year-old. So, each day has a new set of tasks, challenges and learnings. In fact, at times, the day does not go as planned because something unexpected comes up. I just focus on what needs to be done at the moment. I try my best to plan my schedule in a way that I can give a balanced time to my daughter and work. Having a great support system in my husband and my parents help a great deal in manoeuvring my way through the hurdles. 
How do you make blogs? 
When it comes to personal blogs, I just write instinctively. An idea or thought comes to my mind and then I note it down. I keep thinking about it for a few days and let it simmer before I actually put it all into words. When it comes to sponsored content or collaborations, I ensure I perform thorough research and structure my content well. Whatever I write, ultimately the target is to connect to the readers and benefit them in some way. In the end, I read my blogs like a reader to objectively assess if they make sense and I edit till am satisfied with the quality of my content. 
Describe yourself as an influencer?
Instead of using the word influence, I prefer to say engage. I love to engage with people who take interest in my work and trigger a constructive exchange of ideas and information with them. To me, being an influencer is a responsibility as it gives you a position by the virtue of which you can bring about a positive impact/change in any sphere. Be it parenting or social issues or any other subject I feel strongly about, I strive to make every word count. 
What makes you different as a mentor?
As a mentor, I think my approach itself makes me different. I believe learning is fun if we make it fun. I follow a child-led methodology and the principle of being a mentor beyond the four walls of the classroom. This means that I focus on the holistic development of the kids I interact with and being someone they can open up to easily. I share a special relationship with all my students and we are like friends. Even in the case of adults, I understand the strengths of each person I mentor and help them find their true voice. 
If not a serial entrepreneur, what would you be?
I am already into several areas of work and I feel options are always endless. Every person has so much within them to explore. Maybe, I would be doing something in the tourism space if not for all that I am doing today. 
Message/tips for upcoming entrepreneurs. 
It is not in my place to give tips because even I am still learning but I would say that please do not be in any rush and take your time to learn, research and be aware. Collaborate and rise together, and take it a step at a time with well-defined goals. Most importantly, have belief in yourself because it is only you who can make your dreams come true. 
Quick 5:
Your favourite novel and author?
There are many to be listed but the Harry Potter series by J.K.Rowling was and is special.
What are your hobbies?
Apart from all that I already do, I enjoy singing which is a lesser-known fact about me. (I am not a great singer though!). I also love monkeying around with my daughter and spending time with my girl pals. 
Your role model?
I take inspiration from everyone but my mother is the biggest influence in my life for all that she is, not just as a mother but also as a human being. 
Your favourite dance style?
Any classical form of dance
Your success mantra?
I would quote my own quote here – "The secret to success is not wasting time to find out the secret to success and focusing on the work to be done instead with honesty and dedication."
Favourite Blog?
There are hundreds of blogs out there which I have loved reading for various reasons and it would be unfair to pick one.