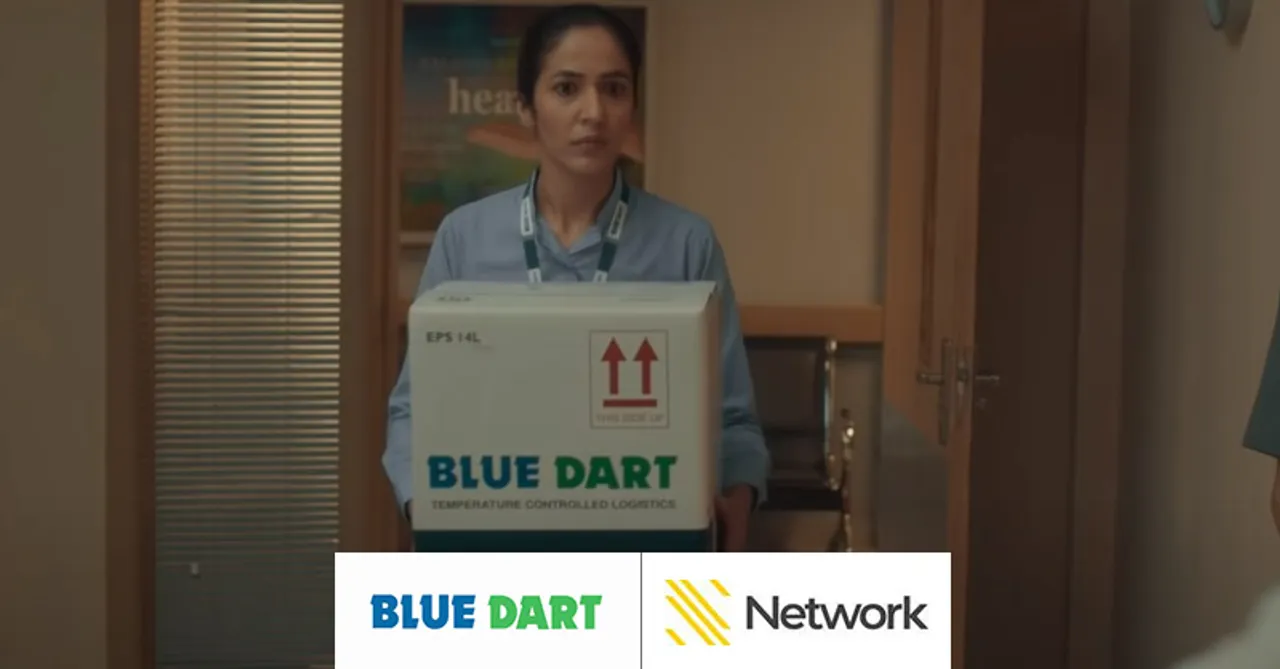 As a part of the mandate, Network Advertising has launched an ad campaign highlighting facets that attempts to give Blue Dart an edge in the logistics sector.
Awarding its creative duties to Network Advertising which conceptualised and executed the three TVCs, the idea was while Blue Dart continued to make a huge difference in the market, it was also time to reach out to the end consumers and share with them the brand's value proposition.
Commenting on the association and ad campaign launch, Ketan Kulkarni, CMO & Head – Business Development, Blue Dart said, "At Blue Dart, we have transported tons of essential shipments since the nation-wide lockdown by working round the clock to assure an uninterrupted supply across domestic and international markets. Our latest ad campaign plays on these strengths and highlights our commitment & resilience." 
He added, "We are elated to work with Network Advertising as a part of the Blue Dart family.  We are certain that our collaboration with Network Advertising will help deliver impactful campaigns backed by our value proposition and their expertise."
Commenting on winning the account Vinod Nair, Managing Director Network Advertising said that "We are extremely delighted to have Blue Dart back in our fold after a brief gap. Blue Dart's addition as a client clearly reinstates its belief in our ability to understand their business. It also is a vote of confidence in our sound strategic thinking along with the teams execution and creative capabilities. We look forward to working with the Blue Dart family."  
Shayondeep Pal, Chief Creative Officer, Network Advertising said, "To work on a brand like Blue Dart is always exciting as historically they have done some stellar work. Also, Blue Dart has a fantastic value proposition which no other domestic express courier company can claim. And that's the reason when anything critical needs to be shipped, people say, 'Blue Dart IT.' We wanted to make Blue Dart a verb. So, what did we do? 
The campaign will take a
multimedia approach and will be promoted across various platforms including
traditional and digital mediums. The TVCs have been rolled
out across multiple business & news channels and is being digitally
activated on Facebook, Instagram, YouTube & Hotstar as well as new age
media such as Inshorts to ensure extensive reach.