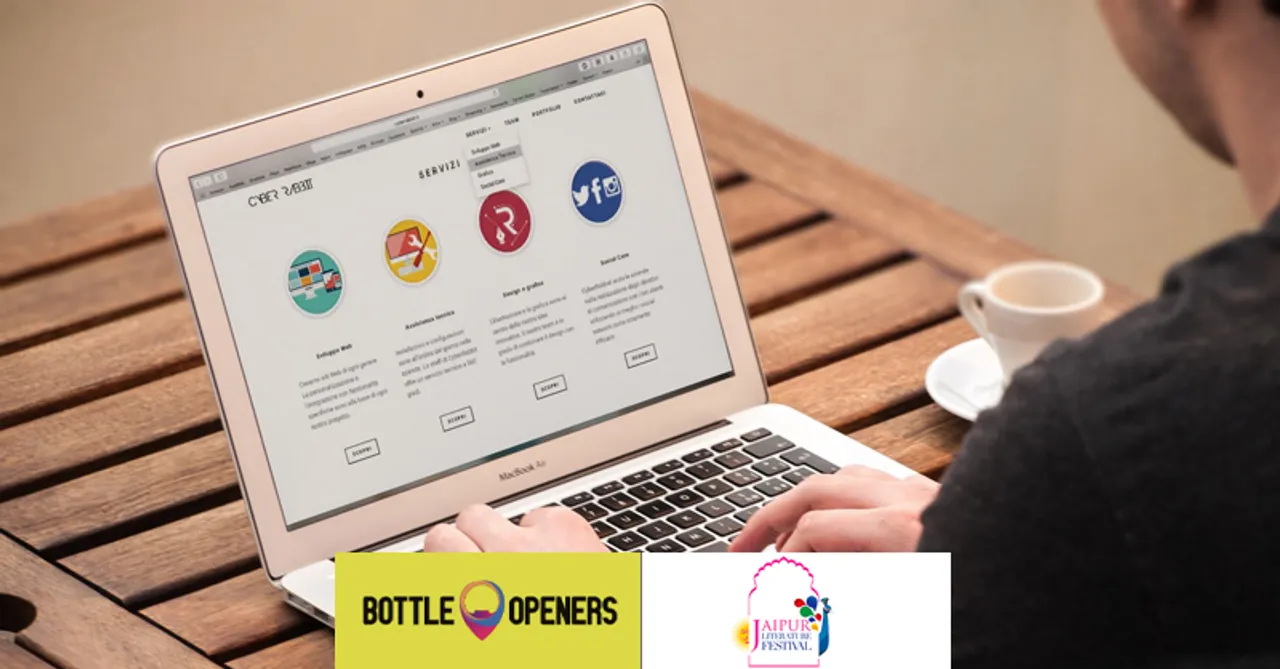 Bottle Openers will provide content support as well as manage social media and ORM for the Jaipur Literature Festival.
Bottle Openers has bagged the digital mandate for the Jaipur Literature Festival 2021. The festival brings together writers, thinkers, humanitarians, politicians, business leaders, sports people, and entertainers from all over the world on one platform to discuss and deliberate on themes, issues pertaining to today's world.
The 14th Edition of the Jaipur Literature Festival will take place on 19th-21st February and 26th-28th February.  Over the past decade, the Festival has hosted nearly 2000 speakers. This year the festival will be held in a digital avatar and will be completely virtual.
Speaking about the Festival, Preeta Singh, President, Teamwork Arts said, "We are proud to present yet another exciting edition of the Jaipur Literature Festival. This year is special for us as we embrace new digital paradigms to let the exchange of ideas and knowledge continue unhindered as before. We are thankful to our long time patrons, partners and associates for their continued support to the festival." 
Also commenting on the Festival, Sachin Kumar, Founder, Bottle Openers said, "We are thrilled to have the opportunity to manage the first-ever online version of the greatest literary festival. Since the entire experience will be on the digital platform, we look forward to new ideas, innovations to reach out to more number of people and provide an unparalleled experience of the festival."