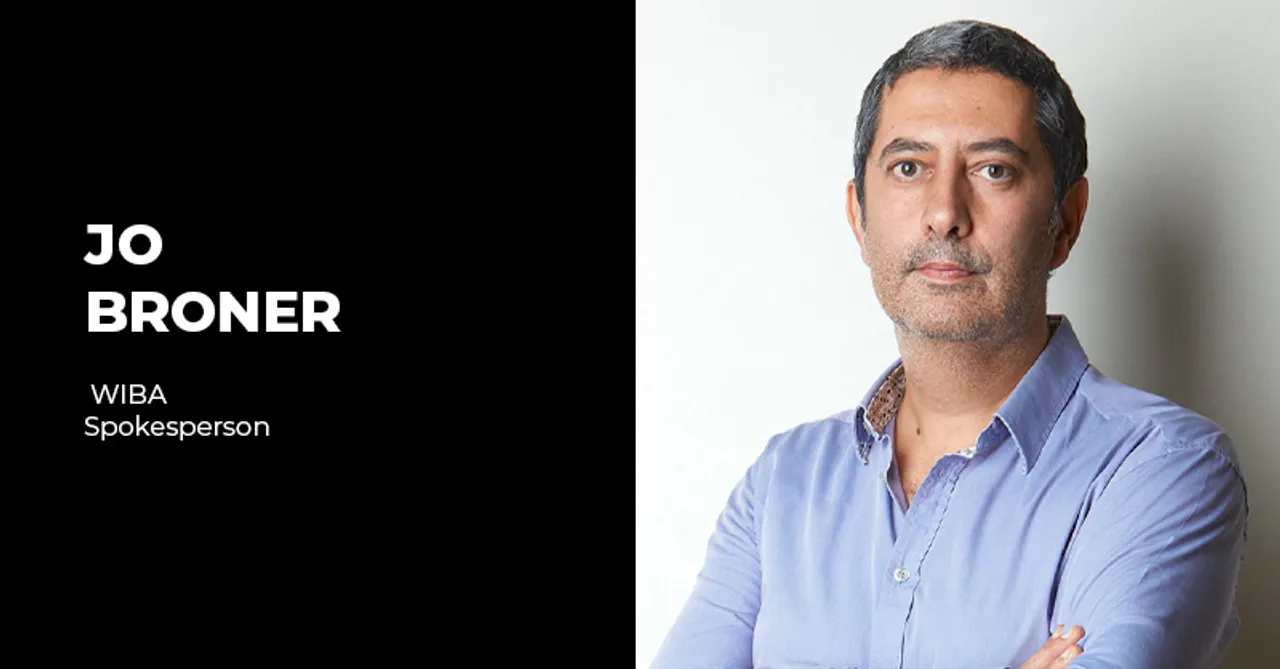 Respecting the ASCI guidelines will help advertisers gain more traffic for their brand as well as more attention towards their product/service, opines WIBA'S Jo Broner.
It's little wonder that influencer marketing is now an official and efficient way of marketing. Multiple brands - from startups to big brands across sectors - are collaborating with influencers to get across their messaging to their target audience. Influencer marketing in India is an industry  So, much of what influencers post is promotional, and a lot of it is not identified as such. Such non-disclosure may be misleading to consumers sometimes.
According to digital marketing agency AdLift, India's influencer market is estimated at $75-$150 million a year as compared to the global market of $1.75 billion. This is an industry that has become mainstream within the advertising space and is only expected to grow as more Indians go online.
As influencer marketing involves brands associating with online influencers to promote a product or a service, guidelines are bound to impose on the way this is being executed. This makes sure that the said message is clear and true.
Talking about guidelines, ACSI released a draft wherein it makes sure that there's absolute transparency for consumers when the influencer is promoting a brand. Such guidelines also help advertisers to reach potential consumers for the said brand. 
In brief, this is what the ASCI draft guidelines revolve around:
Any kind of transaction (Money, discounts, paid trips, free products/merch) between an influencer and a brand for some type of content is considered as an advertisement.
The addition of a disclosure label is necessary, mentioning that the said piece of content is a paid promotion.
If an influencer makes any specific claims, the associated brand must provide facts to support the claim.
It helps in growing the trust between consumers and influencers to establish the credibility of what they are saying. The guidelines also establish transparency.
What it means for influencers is that they should be aware of all things said and executed before making any strong claims about the said brand and the advertisers should provide a proper clause mentioning all the guidelines regarding the advertisement. 
We're sure that these guidelines will improve the influencer marketing world as influencers and brands will have to bring in more creative ways to promote a brand. Which is good for the consumers as well as it'll keep them more entertained over time.
This is much more like the foreign policies (Particularly US & Canada) where influencers have to mention that a said piece is an Ad as it becomes very easy for a user/consumer to see what's happening in front of them instead of getting lured in without knowing.
Keeping transparency and a disclosure label might look like adding a Parental Advisory Explicit Content label for a Rap album but it's much simpler and "friendly" than it sounds. The said post just needs to have a hashtag of #ad #collab #promo #sponsored #partnership (acc. to ASCI) or a simple sentence as "This post is a paid partnership with Adidas." It is needed as we really can't separate paid posts and user-generated content, which ends up hampering the whole social media experience.
The new draft of guidelines is going to build more trust between the artists and their audience with increased transparency. It also means the marketers have to channelize verifiable information and not unverifiable marketing claims. Influencers connect with curated communities, who listen to them for the credibility they bring, so they have an inherent moral responsibility to not breach the trust of their audience.
Many times influencers faced backlash because of the products they are promoting since they did not have the complete knowledge about a brand they are promoting as only a product brief is shared with them. In the new paradigm, the onus will be upon the brands to provide claim information, which will help influencers to explain things to the audience when questions are raised in comments. This will also help influencers be more mindful of the kind of content that they create and share with their audience. The influencer industry is growing fast.
Brands roughly spend around INR 1 lakh to INR 35 lakhs for a few campaigns with influencers and sometimes even higher. This will help them reach out to the right set of influencers who will then be able to reach out to the correct audience through them.
Indian audiences are looking at videos now more than ever. Nielsen's studies show that home-bound consumers have led to a 60% increase in the amount of video content watched globally. It also will have a positive impact on agencies dealing with influencers and social media creators to further easily focus on content creation.
According to StarNGage (Influencer marketing platform)
70% of teenage YouTube subscribers trust influencer opinions over traditional celebrities.
86% of women turn to social networks before making a purchase.
32% of influencers who currently work with brands cite Facebook as the best platform, followed by Instagram at 24%.
71% of consumers are more likely to make a purchase based on a social media reference.
86% of the most-viewed beauty videos on YouTube were made by influencers, compared to 14% by beauty brands, themselves.
Thus when influencers are straightforward about sponsored content, there's more impact and deeper engagement. This brings in more responsibility as an influencer as well as helps the brands to identify the correct influencers to reach their target audience.
The piece has been authored by Jo Broner - a WIBA (World Influencer & Blogger Awards) spokesperson.