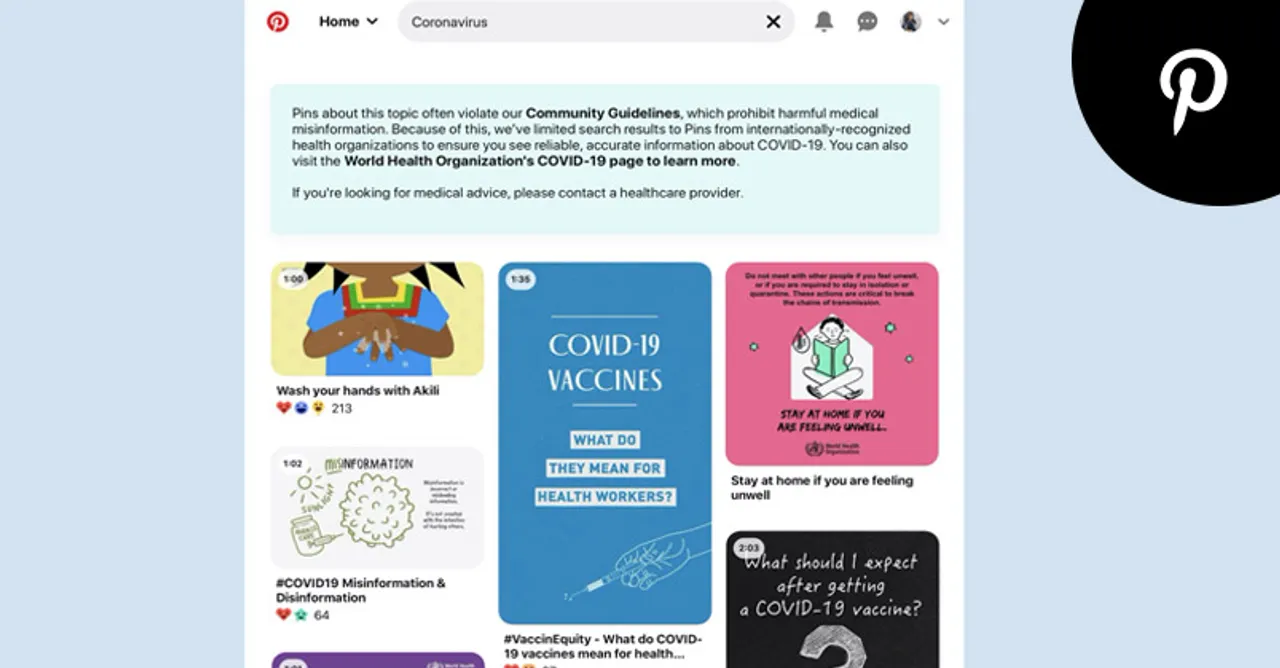 To curb vaccine falsehoods and limit misinformation surrounding COVID-19 during the crucial phase of the vaccination programs around the world, Pinterest has announced a few important updates and initiatives.
The developments against COVID-19 vaccine misinformation by Pinterest first began with custom search experience with results from experts and curated information from the World Health Organization (WHO) and Centers for Disease Control (CDC), along with the prohibition of misleading ads claiming to cure or treat COVID-19.
These efforts are now being expanded with the following initiatives:
Pinterest has partnered with a network of healthcare professionals from the Association for Healthcare Social Media (AHSM), who will be dedicated to creating Story Pins that educate users about COVID-19 vaccines, and raise awareness about vaccination, and address myths.
The platform is also offering paid media, creative resources, and support for medical organizations serving underrepresented communities, in an attempt to limit the disproportionate impact of COVID-19 on them.
AdCouncil's national COVID-19 vaccine awareness campaign (US) 'It's Up to You' will be supported with paid media to promote educational content from reliable and authoritative sources.
Curated content from professional experts, healthcare organizations, and authorities such as a WHO COVID-19 resource page, Story Pins from AHSM, the AdCouncil Campaign, and relevant content created by doctors and medical organizations, will be featured on the Today Tab.