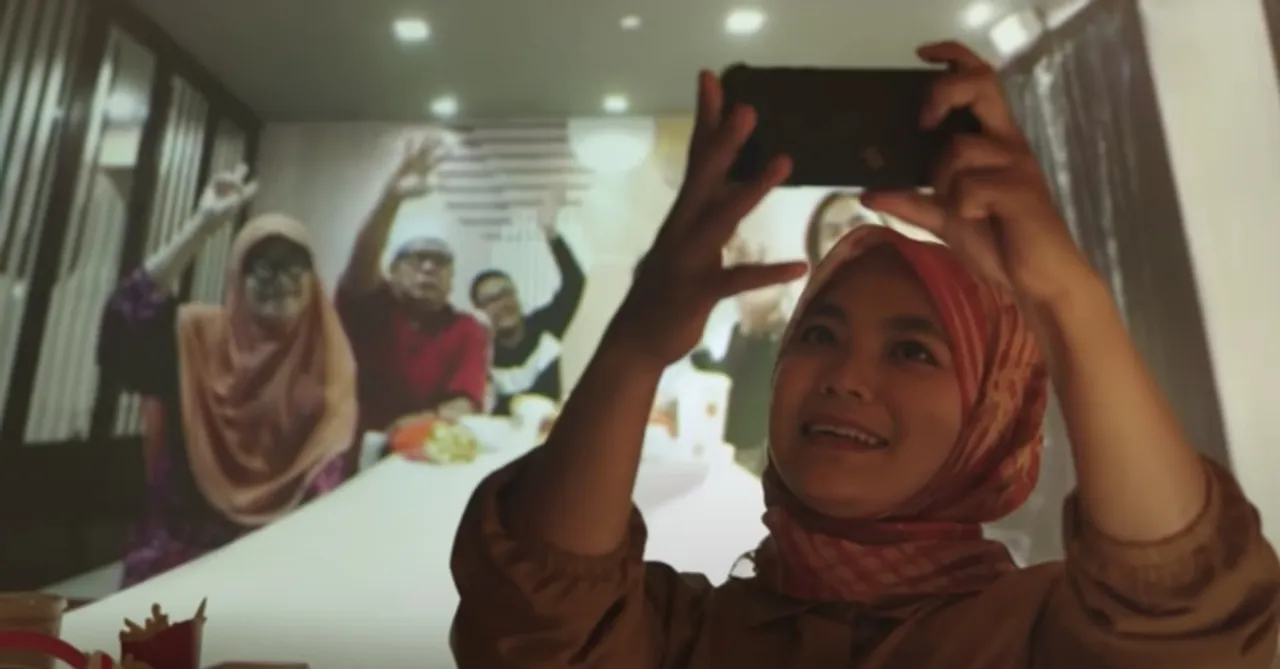 New McDonald's campaign depicts the restaurant chain's efforts to ease the emotional strain of being away from one's family during Ramadan.
It's been a year since the Singapore-Malaysia border has been shut due to the ongoing COVID-19 pandemic. This has left several families with members on the two ends of the border, causing a toll on people's mental health, especially during festivities. To be able to sit together for a meal is a distant dream for many. In an attempt to fill this gap, albeit virtually, McDonald's has released a campaign this Ramadan, #MyHappyTable.
Created by Leo Burnett Singapore, #MyHappyTable revolves around the idea of a hybrid table. It features Malaysian Muslims who work in Singapore and won't be able to celebrate Ramadan with their loved ones back home this year. The creative idea of the campaign is such that people sitting in McDonald's Singapore outlet can communicate with their family sitting in a Malaysian outlet via big screens. The technology involved makes people feel closer to their loved ones, people they haven't been able to hug in months.
As part of the #MyHappyTable campaign, McDonald's is inviting families across borders to specific outlets. These families can book a meal with the virtual meet as per available slots between April 23 and 28. This is an effort by the restaurant chain to express how distances can be narrowed with mini-reunions — at least until things get back to normal and meals can be shared on a single table.