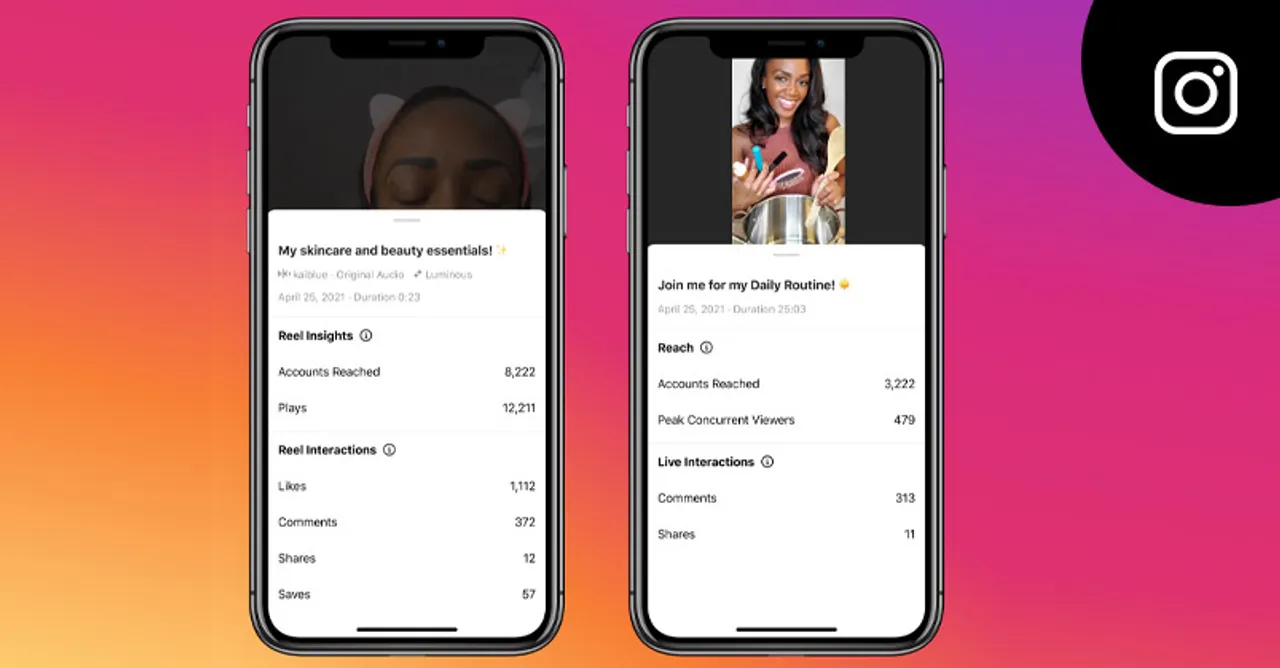 With the introduction of insights for Reels and Live, creators and businesses will be able to better understand how their content in these formats is performing on Instagram.
Insights for Reels and Live is an effort to enable the creators and businesses to understand how their content is performing on the platform. For Reels, Instagram will be showing new metrics including Plays, Accounts Reached, Likes, Comments, Saves, and Shares.
For Live, Instagram will be showing Accounts Reached, Peak Concurrent Viewers, Comments, and Shares. The platform will also be including these metrics in the Account Insights to provide a broader picture of how Reels and Live shape an account's performance.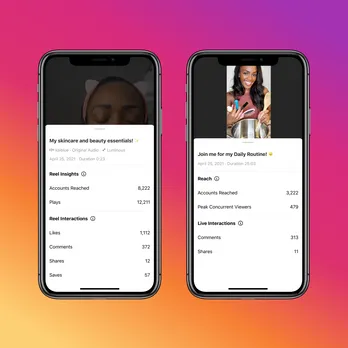 In addition to this, Instagram will be launching detailed information about Reach in Account Insights. It will be providing breakdowns into which types of accounts the creator or business is reaching and which content formats are the most effective for them at driving Reach.
Over the coming months, Instagram will also begin rolling out new preset time frame options in Insights, expanding beyond the last 7 and 30 days. The platform will also begin supporting Insights on the desktop.