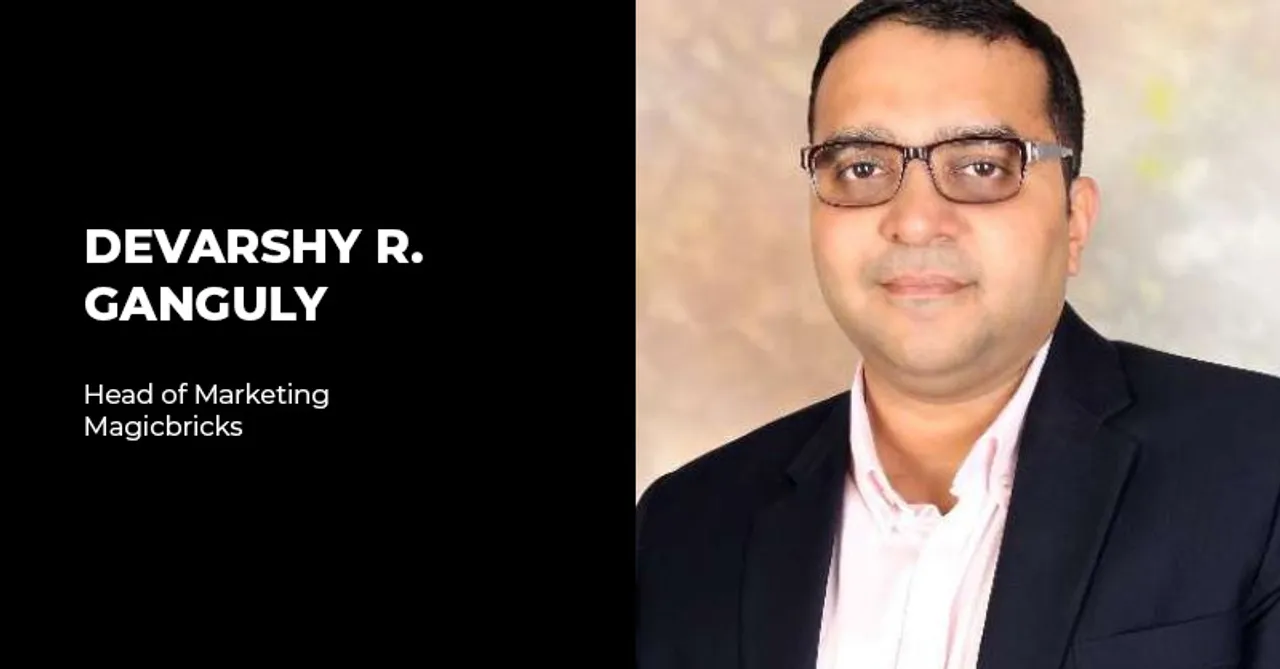 Prior to this, Devarshy Ganguly was the Vice President, Marketing, Dr. Oetker India; he comes with 17 years of experience.
Magicbricks has recently appointed Devarshy Ganguly as the Head of Marketing. Prior to this, Ganguly was Vice-President, Marketing, Dr.Oetkar India.
Devarshy R. Ganguly comes with over 17 years of experience in brand management, marketing communications, PR, media, digital & social media, influencer marketing, and e-commerce.
Before working for Dr.Oetkar India for 3+ years, he was the Senior Manager - Brand, Mars Chocolate India. Ganguly has also been at Del Monte, Fieldfresh Foods Pvt. Ltd. for 5 years. Apart from this, he has also worked as the Brand Manager for Beam Global Spirits & Wine, and UB Group, respectively. Other noteworthy brands under his kitty include M&M's, Snickers, Galaxy, McDowell's No. 1, Teacher's, amongst others from the FMCG industry.
An alumnus of La Martinere College, Devarshy Ganguly completed his MBA in Marketing from T.A.PAI Management Institute in 2004. He also holds a degree of B.Com (Hons), Commerce from St.Xavier's College, Kolkata.