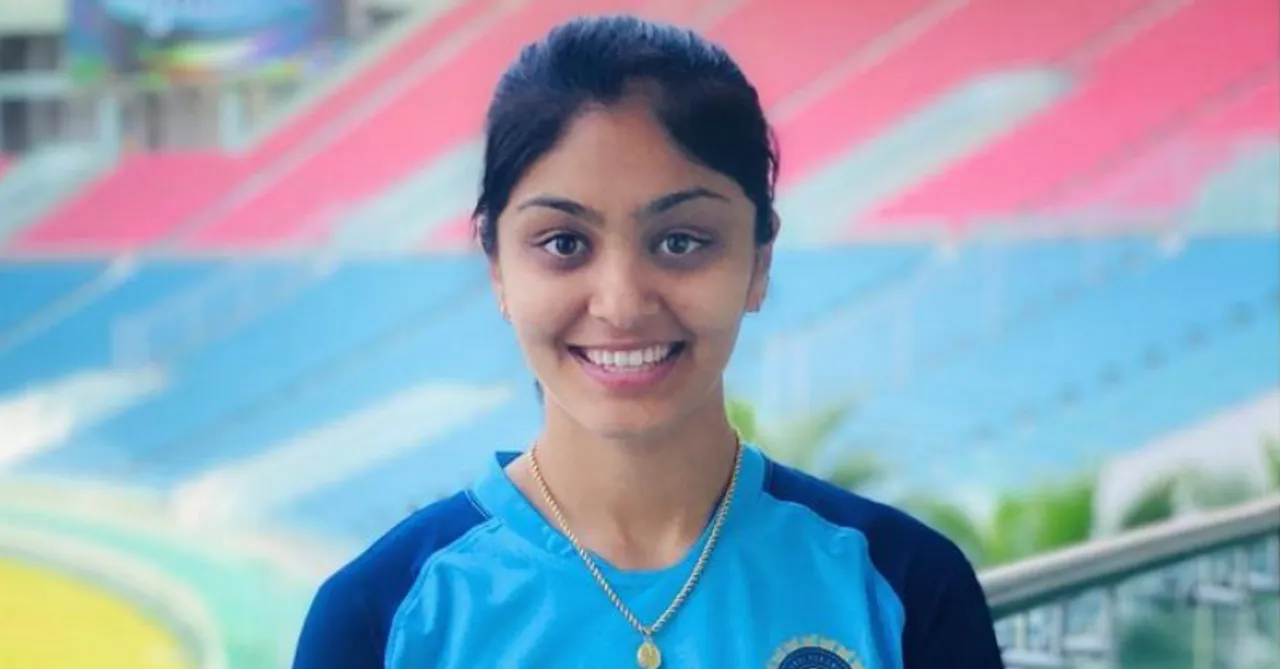 Making headlines with her brilliant catch in a recent match against England, Harleen Deol is a cricketer the world is watching. We take a look at her Instagram footprint and personal branding strategy.
Every time a person goes viral, their brand value skyrockets. They are flooded with endorsement opportunities and chances to make their voices heard for issues that matter to them. It also helps them strengthen their path towards long-term lucrative horizons. With 533K followers on Instagram, Harleen Deol is indeed a strategic 'catch' for brands. Recently, she had partnered with Find a Bed to amplify their national repository of COVID-19 centres. She also has a few posts of Fast & Up on her profile, a brand that supports her cricketing endeavours. We take a closer look at her Instagram profile to decode her strategy in the world of all things visual.
'Just like me'
Have you ever strolled around a cricket ground on a Sunday morning and seen kids, teenagers, and even adults try their luck with bats and balls? All decked up in white linens, they try to make their way through, inch by inch a little closer to their dreams. The first picture posted by Harleen Deol on her Instagram page encapsulates this feeling. A few more after too have the same sentiment sewn in them. Harleen also routinely shares pictures with her friends and family. She has a vibe that can make fans, especially little girls with cricket-related ambitions, that she is 'just like me'.
All Things Cricket
It is evident from Harleen's Instagram page that she is extremely passionate about cricket. Here, she documents her journey, matches, and feelings about the game. May it be a moment of pride or her nostalgic feelings about the movie Lagaan, everything adds up to the branding. Glimpses of her fitness regime can also be seen in some of the posts.
Brand Stories
Being a Fast & Up Athlete, Harleen often posts content featuring their products. She has also posted pictures of sports gear such as shoes and helmets. In some of the posts, Harleen can be seen wearing Puma products. Though few in number, these posts do indicate possibilities of really interesting brand partnerships in the coming months.
As women's cricket starts getting its due in brand partnerships and monies, the path forward is likely to be paved by cricketers who make headlines. Harleen Deol's success at making her talent prominently known to the world is bound to contribute towards making women's cricket lucrative for brands, players, and institutions. That catch was perhaps a small dent that will show its powers in the days to come.