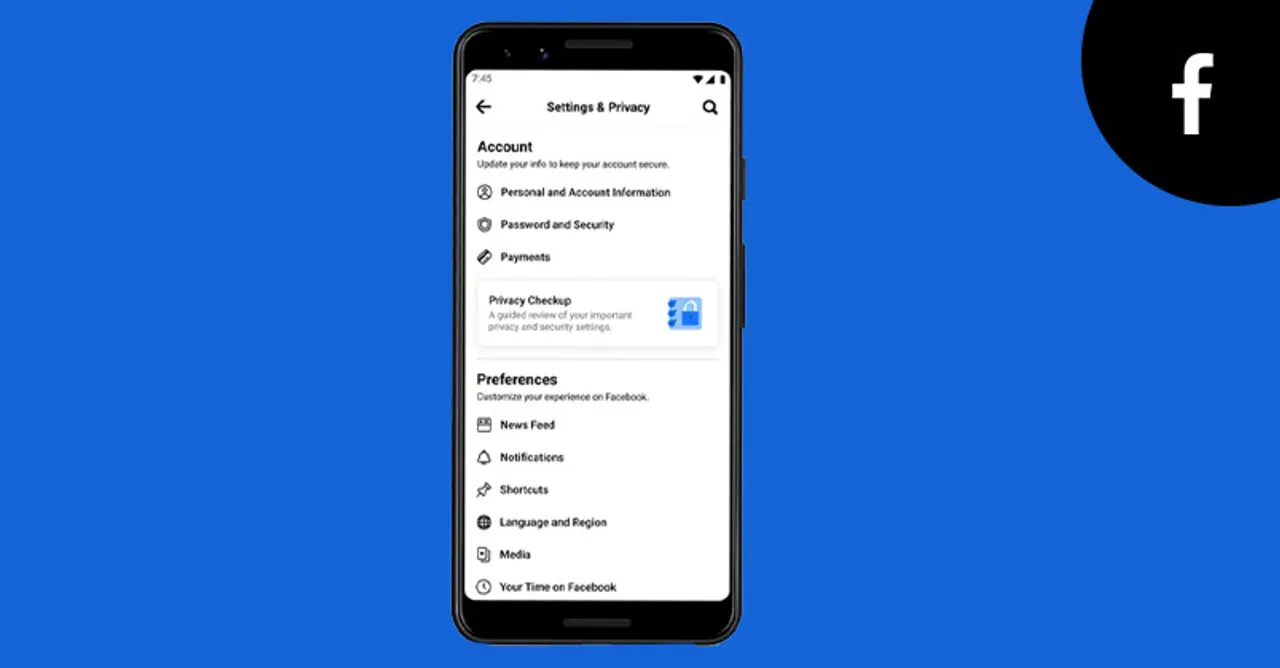 All previous Settings are still available, the design and layout has been revamped by Facebook to make it easier for users to locate relevant options easily.
Starting from August 4, the redesigned Facebook Settings will be rolled out on Android, iOS, mobile web, and FB Lite. The altered Settings experience may only be available on mobile apps currently. Mobile App users can access the new experience and may not find a few settings where they were previously located.
Facebook Settings have now been collated into six main categories: Account, Preferences, Audience & Visibility, Permissions, Your Information, and Community Standards & Legal Policies. Each category will have sub-categories of supplemental settings.
A few individual Settings have also been clubbed into the main categories. For instance, the News Feed setting is now placed under Preferences. Searchability of Settings has also been improved to make it easier to find Settings a user may not the name of or couldn't find its exact placement.
A few main privacy and security settings have been collated under Privacy Checkup, placed at the top of the Settings landing page. Some settings that were previously placed in the Privacy Settings category have been moved to other categories.
Main Categories
Account: In this section, you can do things such as manage your passwords and payment info, or delete or deactivate your account.
Preferences: Manage the amount of time spent on Facebook and customize the News Feed.
Audience & visibility: Control who can see your posts or profile.
Permissions: Organize what personal info from (for example) your games and devices can be used by Facebook
Your information: Access a log of your Facebook activity and manage your Facebook info.
Community Standards & Legal Policies: Find info on Facebook standards and policies.