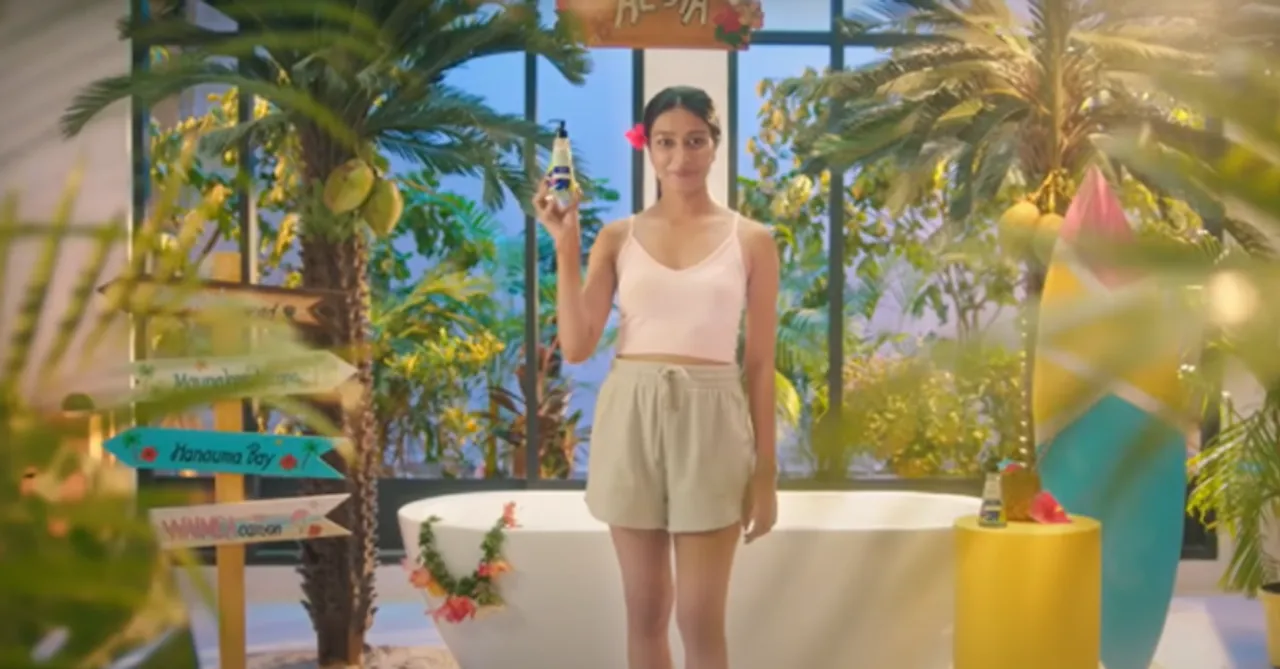 With the insight that product sensorials and fragrance variety play an integral role in bath & body purchases, the Plum BodyLovin' campaign focuses on the scents of its products, creating the wordplay - #GetSCENTY.
Taking a fun route in their new campaign, Plum BodyLovin', a 100% vegan bath & body brand, stemming from the skincare brand Plum, launched their #GetSCENTY campaign, to get everyone talking about their offbeat fragrances a.k.a scents like Hawaiian Rumba, Vanilla Vibes, Trippin' Mimosas, etc.
The campaign is based on the insight that product sensorial & fragrance variety play an integral role in bath & body purchases. Keeping this insight at the core, the brand launched a campaign with a focus on the scents and hence the wordplay - GetSCENTY, playing on the colloquially used term senti for sentimental.
Featuring prominent influencers such as Mithila Palkar, Jovita George, Nitibha Kaul, Alaya F, Nivetha Thomas, Debasree Banerjee, and a hoard of regional bloggers. To further accelerate the reach of the engaging campaign with contextual messaging, Plum BodyLovin' collaborated with beauty and lifestyle YouTube vloggers featuring content in English, Hindi, Bengali, Marathi, Assamese, Tamil, Kannada, Punjabi, Malayali, and Telugu thereby also taking an interesting hyperlocal influencer approach too.
The senti to scenty spin calls for some humor, therefore the campaign has also tied up with up-and-coming comedians such as Aishwarya Mohanraj and Kareema Barry to drive home the message of #GetSCENTY in quirky and innovative ways.
Within a year of its inception, Plum BodyLovin' has launched 50+ products in 10 fragrances and the brand aims to become India's go to bath and body brand with unique fragrances, an affordable price point, and a lovable & witty brand voice.