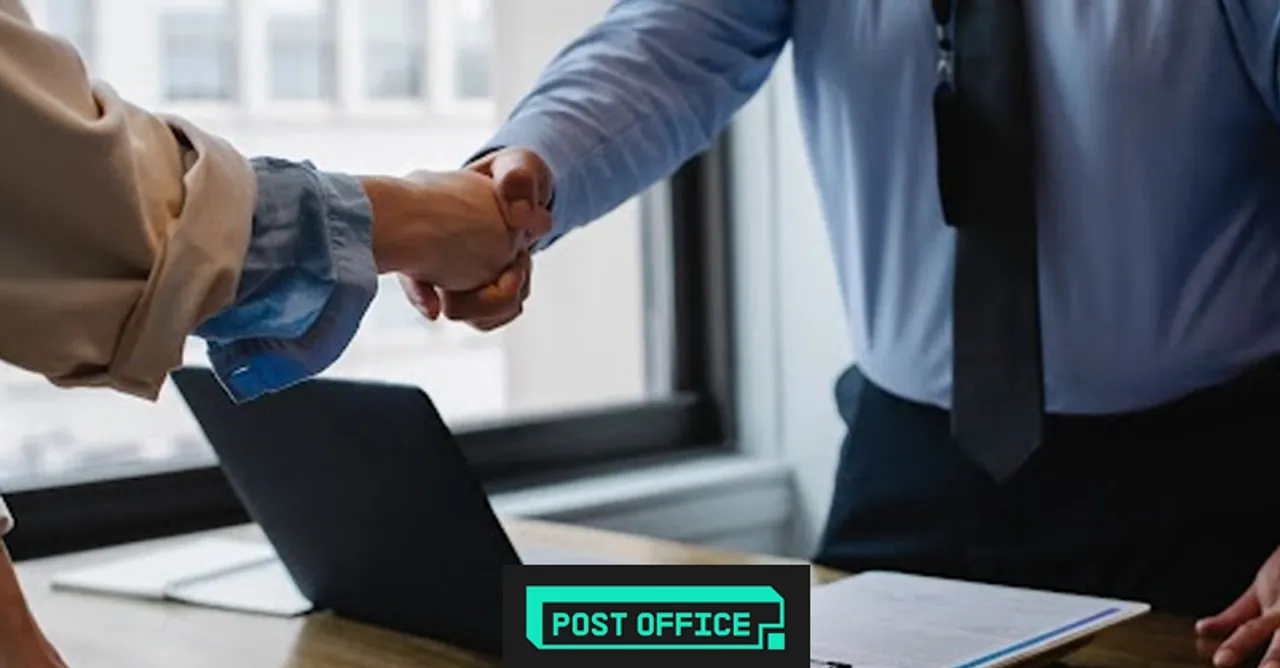 Post Office Studios announces a number of new and dynamic appointments and grows its motion design capabilities
Kulfi Collective's animation and motion design vertical, Post Office Studios, has announced a series of appointments.
Kushal Bhor is diversely experienced in animation, 3D design, videography, visual design, video production and video animation. He has previously worked as a Creative Head at a boutique production house and has joined Post Office Studios as a Creative Director. Kushal is very enthusiastic, an explorer who loves challenges and experimenting beyond his comfort zone. As part of the Creative Directors panel at Post Office, he will not only lead projects but also nurture upcoming talents at the studio.
Meanwhile, Prasad Kelkar has also been appointed a Creative Director. His role will see him focus on providing top-notch design solutions, animation, and motion design projects to clients. He will oversee work of both internal and external artists, manage client feedback and coordinate with creative and post-producers to ensure timely delivery as per KULFI standards. Prior to Post Office Studios, Prasad's 2-year stint at 4AM Worldwide has seen him head its motion design vertical and lead a creative team of designers, 2D/3D animators and compositors.
Joydeep Chowdhury joined Post Office Studios as an Associate Creative Director. A graduate of Zee Institute of Creative Art, he has a strong background in the media production industry, having worked for 10 years. At Post Office Studios, he will oversee art direction and elevate the creativity quotient across various projects. His versatility in artistic direction and attention to detail will help Post Office craft distinct design-driven content that matches international standards. Previously, Joydeep was with Sealine Productions as a creative art director.
Taher Merchant has joined Post Office Studios as Lead, Brand Partnerships, having over six years of experience managing and leading teams across multiple sectors at notable companies like Uber and Studio Dialogbox. Driven by his eagerness, a genuine passion for business management and scaling organizations to greater heights, Taher will help formulate and execute strategies to grow brand partnerships across multiple industry sectors in collaboration with the Post Office Studios' creative and operations team.
With a background of twelve years in commercials and digital video content production, Kedar Thapar joined Post Office Studios as Executive Producer. His role sees him manage and support teams on multiple projects and coordinate with the creative team and production team to close projects. Adept at a solution-focused approach, Kedar leverages his vast experience to manage risk, solve problems and overcome challenges on the fly.
Besides these new appointments, Aunnesha Sen, previously Creative Producer at Post Office Studios with an experience of 8+ years in the field, has been elevated to the position of Executive Producer.
Shirley D'Costa - CBO - Kulfi Collective said, "Over the last 2 years, we've seen a staggering increase in both interest and demand in the animation and immersive content space, both within India and globally. We are excited to strengthen our motion design capabilities with this incredible team of talented hires while we continue to deliver world-class content as a global new media studio."  
Aditya Tawde - Co-founder & CCO - Post Office Studios, said, "We feel it's a great combination of hiring a new set of talented people while upscaling the existing people, and we are looking forward to working with them. The biggest challenge in any growing startup organization is to scale, and with a team of these bright minds, Post Office Studios will definitely set a new global benchmark in the motion design space."
By building a powerful team of highly creative individuals, Post Office Studios is paving its path to breaking traditional boundaries of visual storytelling at a global level.