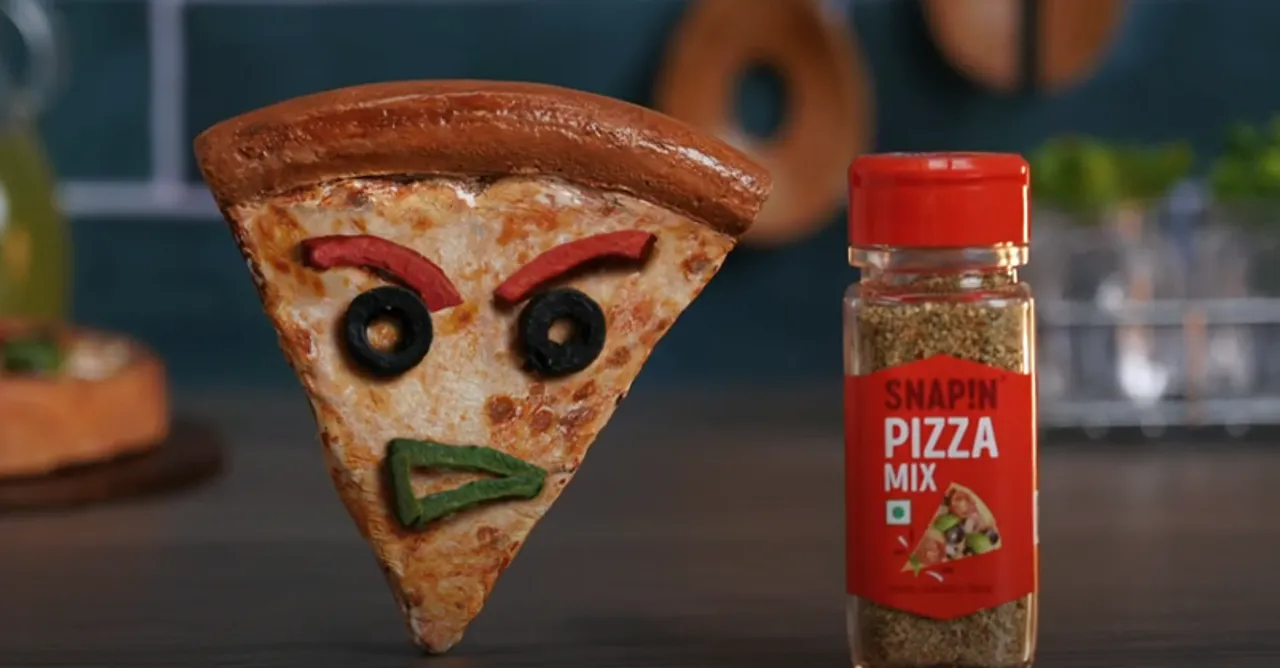 SNAPIN Seasonings' new campaign, #TurnUpTheTaste, features three short films that highlight how seasonings can be a fix for all kinds of food.
SNAPIN Seasonings launched its #TurnUpTheTaste campaign, created by Gravity Integrated. The campaign features three films augmented by retail POS, influencer partnerships and social media amplification. 
Dhruv Pahwa said, "Seasonings are made with herbs, spices, salts, sugars, essential oils and sometimes even dehydrated vegetables and pack flavours different from masalas. These are complimentary flavours that help non-traditional, homemade dishes taste better. For example - Piri Piri mix is a blend of sweet, salty and tangy flavours that lends very well to fresh fries made at home and is a more complex and rounded seasoning compared to salt and pepper. We needed to simplify this message about the role of seasonings in one's kitchen. We approached Gravity Integrated with the sole objective of wanting to present the value of seasonings in everyday non-traditional cooking. ". 
Throwing light on the creative strategy, Avni Chinoy, Managing Partner & Chief Creative Officer of Gravity Integrated, said "How do we make people realise the difference a Piri Piri Mix makes over chilli powder or good quality Oregano and Chilli Flakes over hoarded sachets? We need to give people a reason to season, and the solution we came up with was Furious Foods. If your favourite food could talk, what would it yell? All your favourite dishes, simply livid at being devoured bland or doused by masalas and not being treated right. The #TurnUpTheTaste campaign is all about food scolding people (in some cases, straight up yelling) to #TurnUpTheTaste on it."