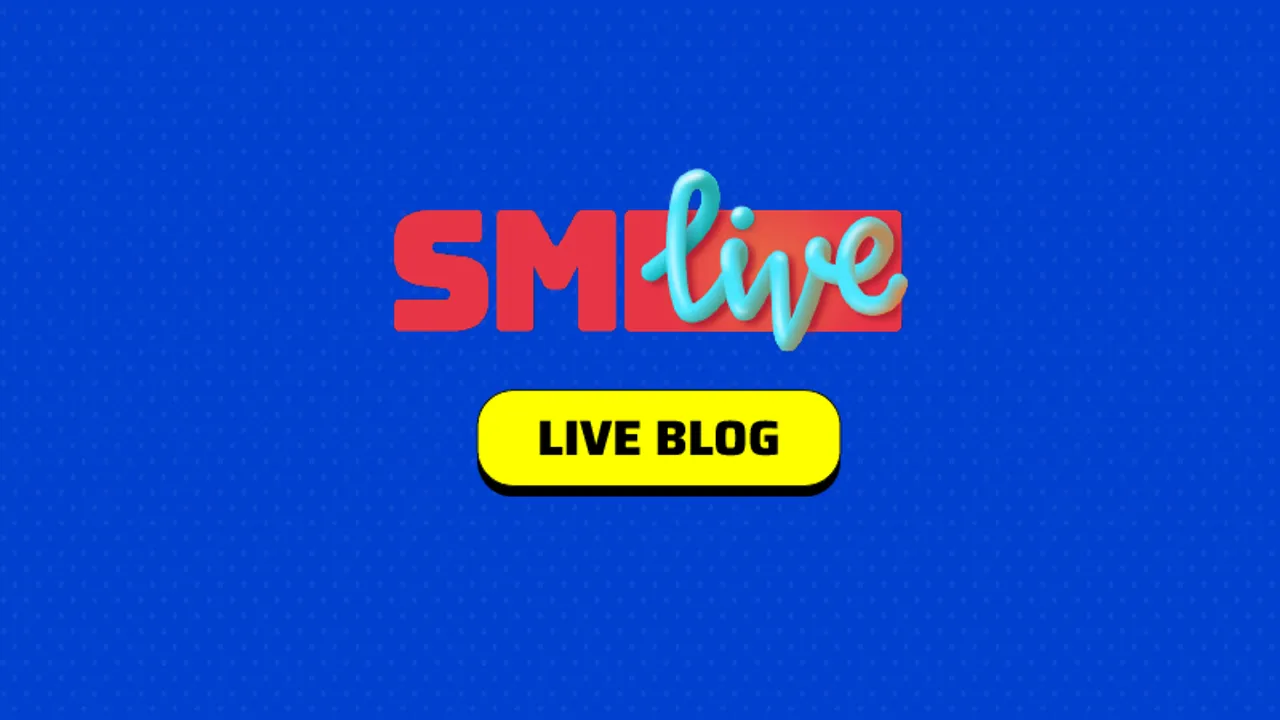 This is a Live Blog, reporting the important updates, takeaways, and quotes from #SMLive 2022, Social Samosa's marquee virtual conclave.
Welcome to the Live Blog for #SMLive 2022, the 6th edition of Social Samosa's marquee virtual conference - #SMLive.
Created to celebrate the medium that is the reason for our very existence - yes, social media, every year #SMLive by Social Samosa curates conversations and insights on benchmark industry practices, trends, and challenges on the occasion of World Social Media.
Today, we speak to a range of industry stalwarts, as they discuss trending topics such as Purpose, Music on Instagram Reels, Web3 & NFTs for Advertising & Marketing, The State of Social for Brands, B2B Marketing, Meme Marketing, OTT Marketing, and much more.
You can tune into the Live session here. You can also see the Live Feed on Social Samosa's Facebook, " target="_blank" rel="noreferrer noopener">YouTube, and LinkedIn.
03.00 PM - Social Samosa goes Live
03:03 PM - Hitesh Rajwani, CEO, Social Samosa Network welcomes the viewers & industry peers.
03:05 PM: Arun Srinivas, Director, Global Business Group, India at Meta joins
03:10 PM: What we offer to the world is different because versus TV & Print where you get a lot of content you might not like, we offer content that you like basis AI + your preferences - Arun Srinivas
03:13 PM: 1 in 3 people in India are on Facebook alone. It is not an urban phenomenon anymore More than 40% of followers of popular Instagram accounts are from Tier II & III cities - Arun Srinivas
03:16 PM: Metaverse is not the foray of Meta in the future, it is the future of the Internet - Arun Srinivas
03:318 PM: - Video makes up more than 15% of the time people spend on Facebook - Arun Srinivas
03: 25 PM: - We're living in a hybrid world & people are still consuming content digitally a lot more. My advice to brands is that fish where the fish are. Figure out what people are doing in terms of habits. Spend in a way that you can get the best out of your investment - Arun Srinivas
03:30 PM: Pooja Manek & Aarushi Periwal, Talented go Live to talk about Purpose, in the post-pandemic world
03:33 PM: All of us started questioning our purpose during the pandemic, it caused a shift and pushed us to relook at things - Pooja Manek
03: 39 PM: Purpose has now become a part of the DNA of a brand, and it is not optional - Aarushi Periwal
03:41 PM: There is a massive role that social media plays, in causing a social change sparked by a campaign - Aarushi Periwal
03: 44 PM: Brands need to trigger actionable activism, wherein the audience participates in your campaign - Aarushi Periwal
03:46 PM: We think the audiences are only seeing us when we are talking, but they are also seeing us when we are not talking - Pooja Manek
03: 50 PM: If your brand is not walking the talk, if there is not enough diversity or equity in their own team, but if your communication promises these things, it's a false promise your - Pooja Manek
03:58 PM: It's not work-life balance anymore, it's life-work balance, we need to put life before work now - Pooja Manek
04: 15 PM: Paras Sharma, Director, Content and Community Partnerships, Facebook India (Meta) goes Live to talk about How music is a catalyst for trends on Reels
04: 20 PM: We have seen with growth of Reels which has resulted in increased content creation that is coming from all parts of the country and in different languages - Paras Sharma
04: 22 PM: The older songs are making a comeback because of reels as well. Close to 1.4 m reels were created because of a creator reimagining an old song with AR - Paras Sharma
04: 45 PM: Sachin Sharma, Director, Enterprise Marketing Solutions at LinkedIn talks about B2B Marketing in the Digital World
04: 48 PM: Value-led propositions, experience-led transactions, and the sales process are three elements of B2B marketing that haven't changed post-pandemic - Sachin Sharma
04: 55 PM: Trying to capture leads, is good for the short term, but that is picking the lowest hanging fruit, the focus should be more on building an audience that would stay engaged with the brand even 2 or five years from now - Sachin Sharma
05: 10 PM: You can calculate the ROI only when there is a return - Sachin Sharma
05: 15 PM: First panel for the day on Decoding Web3 & NFTs for Advertising & Marketing goes Live. Speakers join:
Deepak Salvi, Co Founder & COO
Chingari Ekalavya Bhattacharya Founder at FusedBulb & Blakomi, Podcast Host-Future Proofing
Vishal Jacob, Chief Digital Officer at Wavemaker
Unmisha Bhatt, Co-Founder & Chief Strategy Officer, Tonic Worldwide
Rikki Agarwal Co-Founder, Chief Business and Operating Officer, Blink Digital
05: 20 PM: Web 3 is probably the future of the internet where we will see a lot of decentralisation and giving power back to the consumer - Vishal Jacob
05: 34 PM: The biggest challenge is that marketers are always looking at data & they want to see the proof of the pudding before investing. The minute they're able to build larger communities from these Geographies, automatically the community will grow - Unmisha Bhatt
05: 39 PM: If you're looking to make money, money is there to be made. But that is only scratching the surface of NFTs. When it comes to content, that's where fractional NFTs get exciting. Trust is the core of Web3 - Ekalavya Bhattacharya
05: 48 PM: We are following government rules & regulations. The government too will eventually understand how this new age currency works - Deepak Salvi
06: 00 PM: Mehul Gupta Co-Founder & CEO at SoCheers, Rajni Daswani, Director - Digital Marketing at SoCheers go Live to talk about OTT Marketing Pool: How to match the Entertainment Quotient
06:14 PM: You need to understand the content of the show and identify it's cohort. Then looking into what the cohort is doing on the internet. This is how to approach an OTT campaign- Mehul Gupta & Rajni Daswani
06: 25 PM: Being a part of the pop culture, and enabling audience participation through relatable instances picked through social listening - Mehul Gupta & Rajni Daswani
06: 30 PM: The panel for Meme Marketing in 2023 goes Live with Arihant Jain CEO at WubbaLubbaDubDub, Nikhil Jain, Co-Founder at Stonks Studios, as speakers
06: 40 PM: Hyperlocal is going to be next level. There is a huge audience sitting in Tier II, III & even IV cities. Memes are being made in their language - Arihant Jain
06: 44 PM: Earlier brands were very scared of delving into meme marketing, and it was the last layer of a campaign. Today the campaign starts with a meme and works backwards and then launches a TVC, or video advert - Arihant Jain
06: 50 PM: If you are a creator, there's a lot more for you to create, explore, and earn - Nikhil Jain, Stonks Studios
06: 52 PM: It's the brand managers you are working with, you are not talking to the client as a company, but as an individual, explaining and providing solutions would be easier this way - Nikhil Jain
07: 00 PM: The State of Social for Brands in 2023 panel starts with
Vishal Gaba, Associate Director - Marketing, Bira 91
Aruna Jathar, Chief Marketing Officer, TenderCuts
Resha Jain - Vice President, Content Marketing - SUGAR Cosmetics
Aditi Mathur Kumar, Associate Vice President – Content Strategy & Partnerships at Interactive Avenues
07: 22 PM: - You have to keep a percentage of the budget kept for experimentation & innovation - Aruna Jathar
07:30 PM: - The Future of the Creator Economy session starts on Instagram.
Rohit Raj, Co-Founder & CEO at BB Ki Vines Productions
Aarushi Sethi, Business Head at Pollen - Zoo Media
Vinay Pillai Head, Clout, Pocket Aces
Karan Sonawane, Digital Creator
07:45 PM: You can't have one message for all the audiences, it has to be localized for regions - Aarushi Sethi, Zoo Media