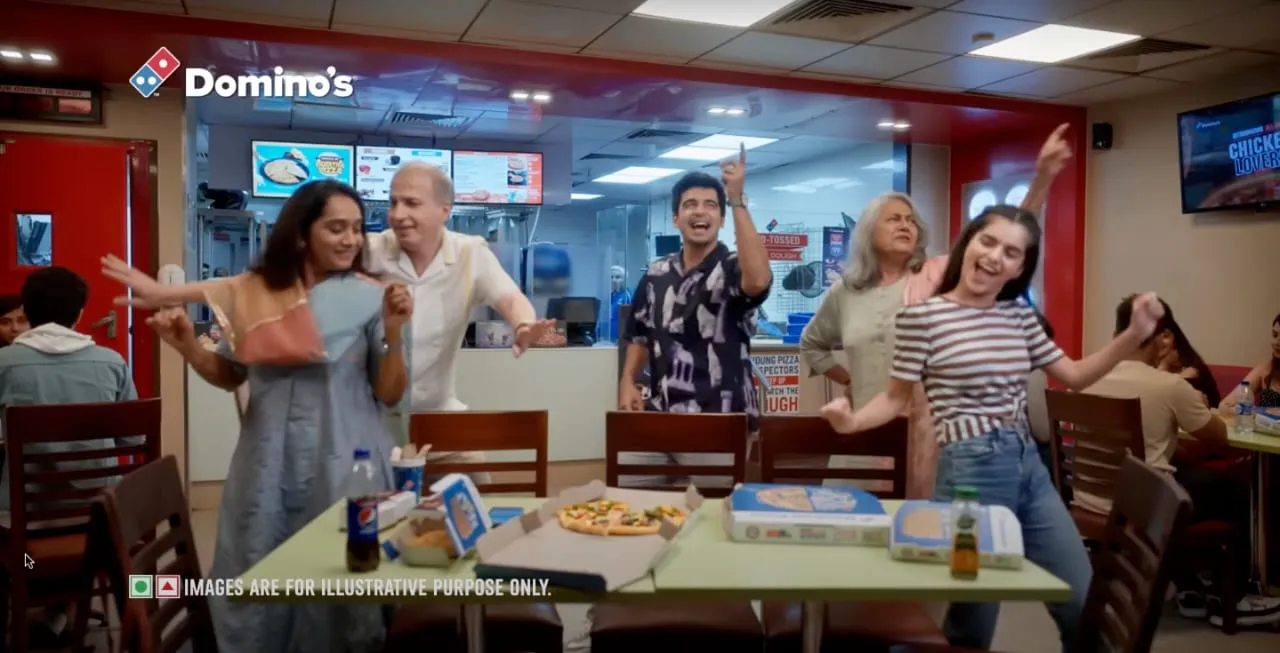 The latest Domino's campaign for their Cheesy Rewards Loyalty Program, is an answer to all those DM's and comments for 'Free Pizza'.
Customers can enroll in the 'Cheesy Rewards' programme through the app or in-store, on every sixth order post enrolment, customers will unlock a Free Pizza. As the customers place their first order, they can sign up for the cheesy rewards programme on the app or in-store and they then stand a chance to avail a free pizza after the sixth order.
The launch is supported by a 360-degree campaign which is live across multi-media channels, including TV, print and digital. It will be further amplified on YouTube and social media platforms like Facebook, Twitter, and Instagram.
As a part of the campaign, Domino's released a snackable video where the protagonist is seen going through the daily routine but finds excitement when he unlocks the free pizza. The video manages to highlight glimpses of daily routine such as office, moments with family, birthday celebrations, and much more. He enjoys going to Domino's regularly because he knows that by doing so, he will go one step closer to getting the free pizza. The video captures the joy associated with food and attempts to convey the excitement of a free pizza in a crisp manner.
Domino's has created a slate of social media content, around #FreePizza, driving home the point that how they listen to their fans and followers. The brand collaborated with creators such as BeYouNick, Tusharr Khair, RJ Abhinavv, and Bhavika Motwani who created funny and relatable content around all things pizza. 
Additionally, the brand struck up social media conversations with their peers through social media banters that harp on the excitement and fun associated with the free pizza celebration. Domino's interacted in an engaging manner with brands such as Pharmeasy, Lenskart, Zepto, boAt, Myntra and more. 
Tonight's checklist:
TGIF✨
Chakna & mixers delivered in an instant⏰
FREE PIZZA!!🍕#DominosIndia #CheesyRewards

— Zepto (@ZeptoNow) July 22, 2022
We like the #FreePizza 🍕 coming our way, @dominos_india! P.S. We've got exciting #LenskartFreebie for you too - Free colored contact lenses 👁

— lenskart (@Lenskart_com) July 22, 2022
Prior to the release of the campaign, Domino's created buzz around the arrival of #FreePizza, generating intrigue around what's going on. 
Throughout the campaign, Domino's focuses on the engagement and fun quotient, attracting the right consumers. They also manage to reach a larger audience set through their brand banter activity, while keeping the engagement quotient high.