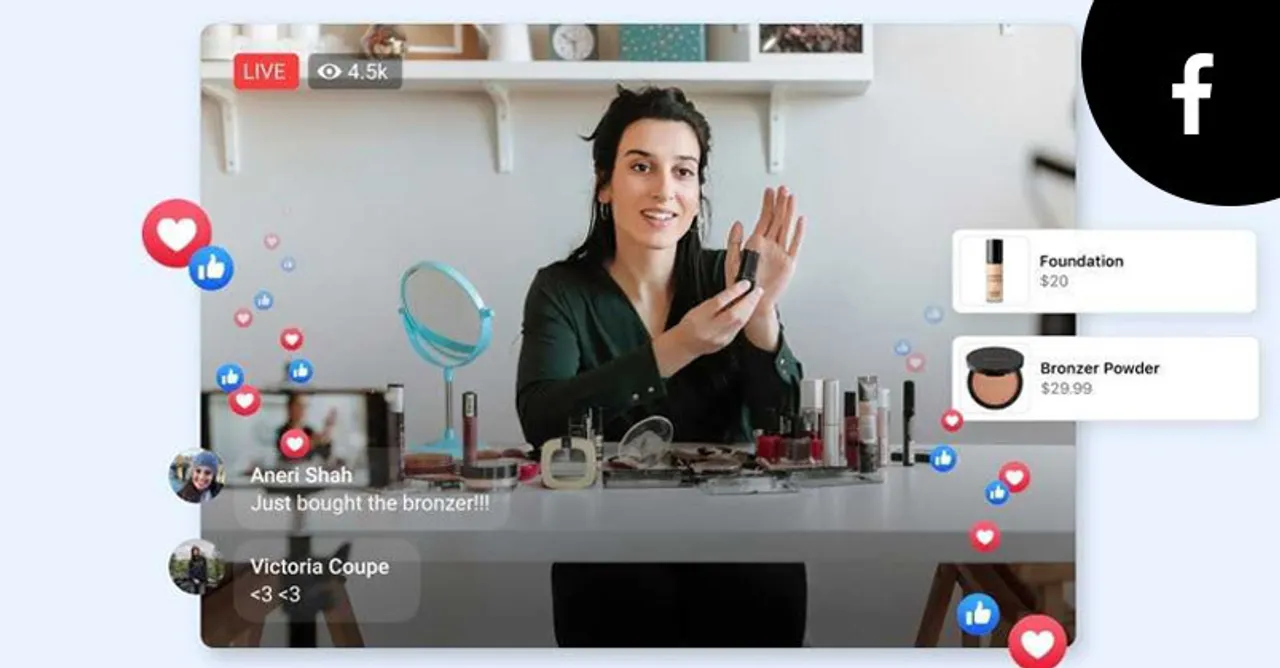 Facebook Live Shopping will be shutting down on 1 October 2022, and brands and businesses on Facebook will no longer be able to host any new or scheduled live shopping events on the platform.
Live Shopping on Facebook combined the interactive nature of a live video with the consumer inclination of online shopping. Live Shopping Fridays presented a showcase of products, and demos, shared tips for product usage, and answered customer queries.
From 1 October 2022, brands and businesses will still be able to use Facebook Live to broadcast live events, but won't be able to create product playlists or tag products in the Facebook Live videos.
Businesses who have a shop with checkout can host live shopping events on Instagram and can set up live shopping. Previously broadcasted Live videos can be preserved by downloading the video on the Page or in Creator Studio.
Abercrombie & Fitch, Bobbi Brown Cosmetics, Clinique, Dolce Vita, and Sephora were several of the brands that hosted Live Shopping events on Facebook and promoted commerce through content.
The platform cites the changing user behaviour on the platform as the reason for this shit down. According to the platform, consumers' viewing behaviours have shifted to short-form video, and they are shifting their focus to Meta's short-form video product Reels on Facebook and Instagram.
The company suggests experimenting with Reels and Reels ads on Facebook and Instagram, by tagging products in Reels on Instagram to enable discovery and consideration.