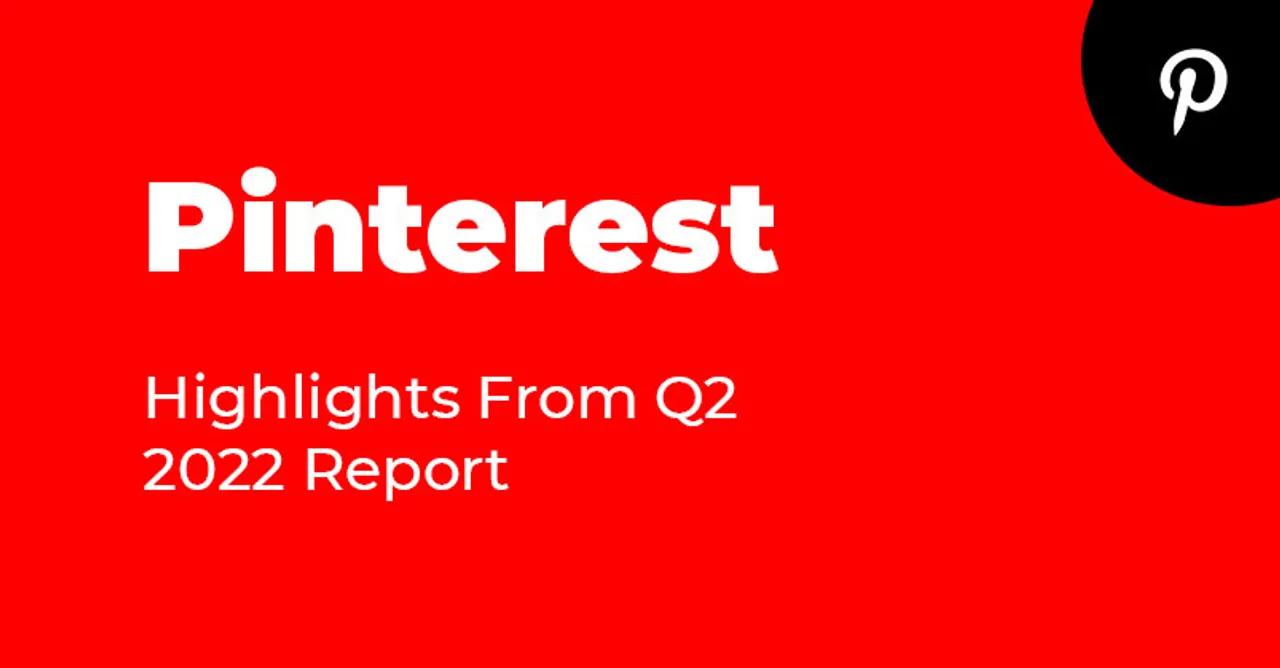 Pinterest has announced their quarterly results for Q2 FY 2022 in the new report, declaring the current state of the active userbase, revenue generated, and more.
The Pinterest Q2 2022 Report also underlines the platform's strategic priorities for the rest of the financial year, and shares important updates for brands and advertisers on the platform.
Bill Ready, CEO, Pinterest states "Pinterest achieved 9% revenue growth year over year in Q2, or 10% revenue growth on a constant currency basis, despite the uncertainty facing our advertisers".
He adds, "We accelerated our investment in shopping and ecommerce this quarter, and I am thrilled by the dedication of our leaders and employees to continue to build a positive place on the Internet. Pinterest is uniquely positioned to tackle unsolved problems in our industry, capitalize on long-term digital commerce trends and help people go from inspiration to realization".
Q2 revenue grew 9% year over year to 666 Mn USD
Global Monthly Active Users (MAUs) decreased 5% year over year to 433 Mn
GAAP net loss was 43 Mn USD for Q2 Adjusted EBITDA was 92 MN USD for Q2
Current expectation is that Q3 2022 revenue will grow mid-single digits on a year-over-year percentage basis