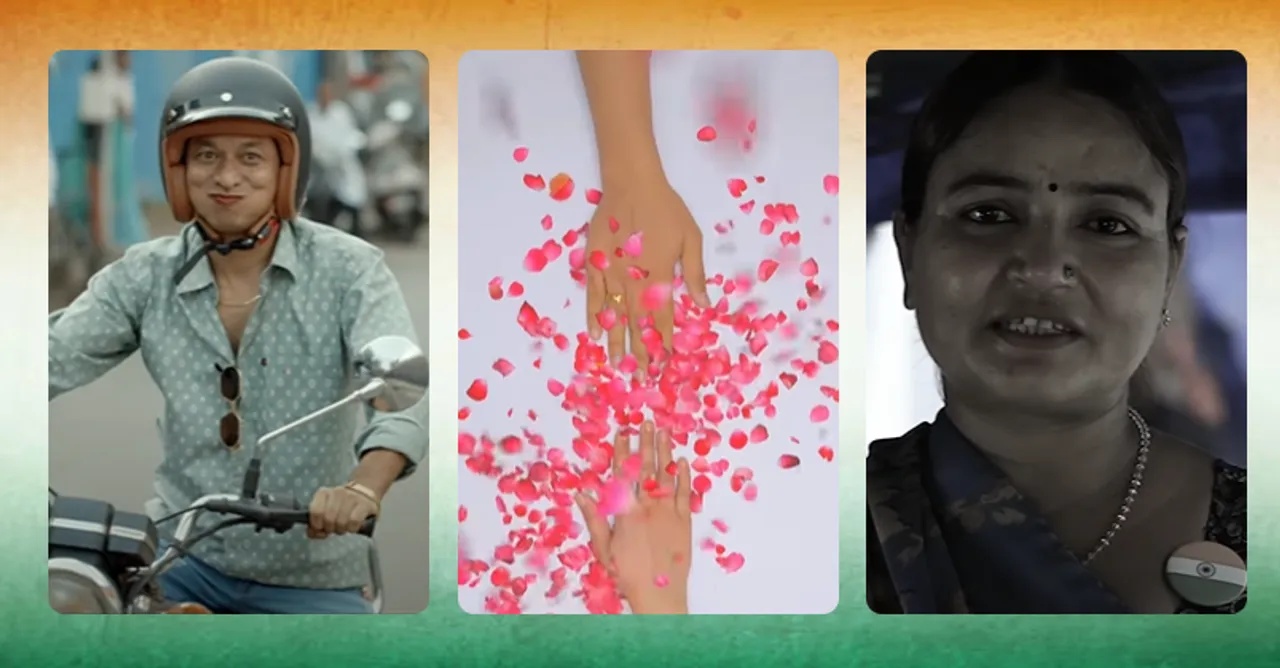 Brands across the country celebrate the Indian spirit on Independence day with love, joy, and much pride with different campaigns
Every year on August 15th, India celebrates its independence. As India celebrates its 75th year of freedom, the country is filled with pride and enthusiasm. Every year, brands come together to draw attention to issues that we are still not free of, such as racism, gender inequality, ignorance, and power play, which we face every day but choose to ignore with the help of campaigns. They are also taking advantage of this opportunity to recognize our frontline fighters, who have carried the country for years. and at the same time imbibe the feeling of patriotism. Tricolour is already all over social media, with nationalist pride flowing through people's hearts.
The campaign #HarHaathToofan by Thums Up presents an ode to inspirational people whose hands have built India over the years – who are the true beacons of our nation's pride and celebrate their courage, perseverance & enduring strength that made them overcome all odds which came their way.
JSW Paints new film pushes 'think beautiful' beyond the four walls of a home and into neighborhoods. Playing off a relatable event, the film finds a twist that fits the occasion of India's 75th Independence Day and leaves the audience smiling.
On the other hand, CashKaro has launched the 'Bachat Ki Azaadi' campaign this Independence Day, which talks about the inherent behavior of bargaining at local shops, from vegetable vendors to house helps. But there's another side to the coin; the ten or twenty rupees people try to save means much more to beloved local vendors than to them. With this campaign, CashKaro wants to tap into and help Indians realize the other side.
Social Samosa brings to you a list of 2022 brand campaigns that celebrate the heroic sacrifices of our armed forces with tales of unity:
JSW Paints
NIC
Bachat Ki Azaadi by CashKaro 
Shuddhta Ki Salaami by MMTC-PAMP 
#DeshKaGarv by Tata Tea Premium
#RidingHopeRidingChange by CEAT Tyres
Har Haath Toofan by ThumsUp
#PlankToThank by Bajaj Allianz Life
#SoundsOfMakingIndia by Godrej
Shaadi.com
Har Ghar Garv Se Kehta Hai by Asian Paints
Himalaya BabyCare
BYJU'S
United By Investments by IDFC Mutual Fund
#BeChoosy by BharatMatrimony
ITC Corp Com
Cadbury Dairy Milk
Goel TMT
Azadi Ka Amrit Mahotsav by Government of Meghalaya
#KhaaliThaali by Robin Hood Army