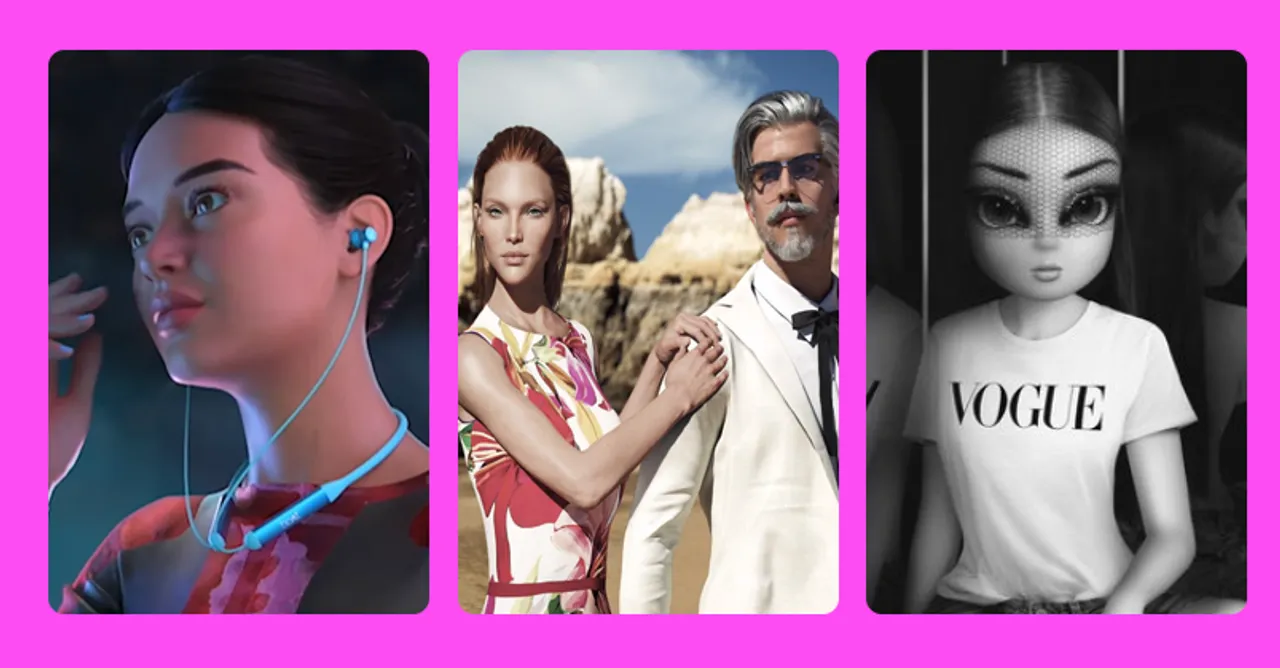 Brands are using virtual influencers, from reviewing their current brand campaigns to envisioning new ones and much more.
Today, virtual influencers are becoming the key centerpiece in any brand's growth strategy, from Samsung to KFC to Vogue, all the way to luxury companies like Balmain, Louis Vuitton, Tommy Hilfiger, Marc Jacobs, and more. The new media global order is dominated by virtual influencers, who dig further into a mainstream sphere with each post.
The charm and power of virtual influencers are only going to grow because their potential is limitless. Brands use them to actually create engaging dialogues and conversations and establish involved relationships with their customers. As each component of virtual influencers is intentionally crafted, a brand can keep control over everything from creativity to content.
Essentially, these virtual humans blur the barriers between the digital and real worlds, which has never happened before, opening up a whole new marketing ballgame. These trendsetting avatars are already being created in-house by brands.
KFC created their very own Colonel Sanders virtual influencer to offer their brand a really personal touch. The goal was to appeal to Gen Z customers. Colonel Sander's hipster style, black-rimmed glasses, and unique silver haircut demonstrate this immediately. Not to miss that the Colonel is tattooed!
As the world dives into the world of virtual reality, India has joined the bandwagon by introducing its first-ever virtual influencer, Kyra. Her uncanny resemblance to a real girl has stunned netizens, who look so real with her flawless peachy skin, chic 'do, and effortlessly friendly attitude.
Here is a list of some virtual influencers used by many brands as a tactic to engage millions around the world:
Kyra
Lil Miquela
Lu do Magalu
Shudu Gram
Imma Gram
Noonouri
Thalasya Pov
Rozy Gram
Colonel Sanders
Knox Frost
Janky
Guggimon
Gloom Ruby